When it comes to choosing a window covering for your home or office, knowing exactly where to start can be rather confusing. But in the end, you want something that is high quality, affordable, and that can be customized to your needs. This is where blinds.com and Blindster come to play.
Blinds.com is an online retailer operated by the parent company of Lamps Plus. Founded in 1999, is one of the largest online retailers of window blinds and shades in the United States, and has been helping customers transform their windows into beautiful works of art since then.
Blindster, on the other hand, offers a wide range of window treatments, both residential and commercial- although it does things a bit different in comparison to Blinds.com. So, which has the best product?
Well, to answer this question, we will look at several key things. First, we'll have a brief history of blinds.com and Blindster. Second, we'll also look at the product offerings as well as their prices to see how the two companies compare.
Blinds.com vs Blindster: Overview Comparison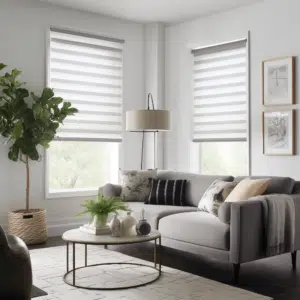 Getting closer to details, it's easy to say that both sites are great options and the best choice largely depends on your budget. While Blinds.com may have been around for longer, it may not have the best warranty policies. Blindster meanwhile has quality products and great warranty terms. In case you're in a hurry, here's a quick side-by-side comparison of both sites:
| | | |
| --- | --- | --- |
| Specification | Blindster | Blinds.com |
| Quality | Good | Great |
| Product range | Good | Good |
| Durability | Medium | High |
| Cost | Expensive options | Both budget and expensive options |
| Installation | Easy | Easy, offers professional assistance |
| Customer service | Great | Good |
| Warranty | Variety of warranty options | Only a few warranties |
Blinds.com: Overview
In case you're new to the world of home décor, Blinds.com has been in the business for over 25 years. Based in Houston, Texas, this onsite company has been raving for quite a long time.
It is one of the more popular retail sites that provide some of the best blinds, shades, and shutters. The company has a massive catalog with a variety of products of the best quality. That means buyers have plenty of options to choose from.
Coming down to products, Blinds.com is known for plenty of options on the site, along with variations on the same styles. Nonetheless, the most sought-after products on their site are:
Roman shades

Vertical blinds

Motorized blinds

Drapes

Blackout shades

Insulating blinds
According to the company's site, buyers will be provided free samples for most of their products which are a great feature to access for those who aren't sure about their choice.
Blinds.com's Measurement, Installation and Cost
The best part about Blinds.com is that it has you covered with online guides in case you're worried about receiving the wrong measurements. Buyers can even book a professional guide if they want to make sure that everything is perfect and checked.
You will also get a 100% guarantee, dubbed the "SureFit guarantee" which you can use to exchange ill-fitted shades or blinds for the right ones without charges.
Speaking of installation, there are two main options. Buyers can DIY the installation by following the step-by-step guide provided. Or, they can have a professional visit their homes for the installation. For the latter option, you'll need to provide your address, and the website will redirect you to service providers who will get the job done for you.
Next up, there's the cost. This basically will depend on the product specifications as well as the size requirements. However, there's a 14-day guarantee that ensures you get the difference back by simply calling them if there's s sale after purchase.
Blinds.com Warranty and Refunds
Although Blinds.com provides warranty and refunds, it is a 24-hour return policy. They do have a stringent policy where buyers can cancel their order or make changes to the order within 24 hours of placing the order. Otherwise, there won't be any refund.
In terms of warranty, the company has a standard 3-year warranty for all their products, although you can opt to upgrade to the "Life Proof Extended Warranty" that they offer on their site.
Blindster: Overview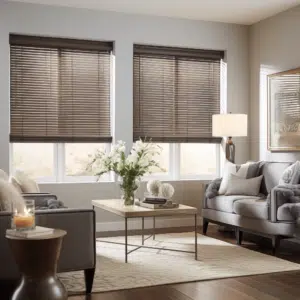 Blindster is yet another popular online site for purchasing window covering in the United States. In fact, is said to be the largest private retailer of custom made-designed window coverings.
Reading on their website, Blindster promises the highest quality service with exceptional products alongside first-class customer service. Indeed, they are dedicated to delivering the best product whenever you need them for your home.
In terms of variety, Blindster is well-recognized for different products ranging from shades to drapings. Shoppers can also get easy install blinds and shades that do not necessitate any tools. Not to mention that you can order up to 10 free samples. Some of the main products they provide on their site include
Shutters

Sun shades

Roman shades

Faux Wood blinds

Honeycomb shades
Blindster Guarantee Policy
The best part about Blindster is that they offer a lifetime manufacturer's warranty. They pride themselves on delivering the sturdiest and most reliable materials that will serve a long time. This is great given that you will not have to keep replacing the blinds. In turn, this will save you more in the long run.
You will also realize that they provide unique guarantees such as the "Fit-Or-Free" guarantee and the 60-Day satisfaction guarantee. In case a customer ordered the wrong size, they can simply call up the company's customer services within 60 days, where they will either receive new blinds for free or be refunded the amount.
The Bottom Line
To sum up, both Blinds.com and Blindster offer a wide range of products. The best option for you will ultimately depend on exactly what you're looking for as well as your budget. Blinds.com has been in the business for a long, but on the flip side, it may not provide the most compelling return policies. Blindster, on the other hand, is recognized for high-quality products.