Italist vs Farfetch is an online retailer selling fashion designer clothing and accessories from Italy, while Farfetch is the world's platform renowned for luxury fashion. Farfetch typically engages customers from various parts of the world through its independent boutiques and brands.
Italist vs Farfetch: What you need to Know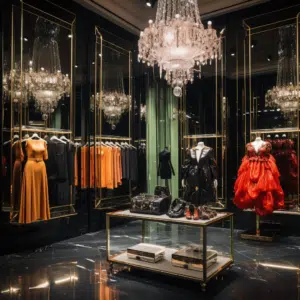 The two fashion dealers have authentic fixtures. However, which one is better for you? Read through this article to get an in-depth understanding of Italist and Farfetch.
Let's get started;
Italist vs Farfetch: Price
Generally,  prices at the Italist are slightly lower than the ones at Farfetch. For example, a pair of Alexander McQueen contrasting-toe Cap leather pumps costs $753 at Italist, while at Farfetch, the same pair costs $950. 
In addition, Saint Laurent rive gauche shopping tote bags cost $1168 and $1690 in Italy and Farfetch, respectively. A pair of Balenciaga Triple S chunky sneakers goes for $800 in Italist and $1050 at Farfetch.
When you compare the prices of two platforms, you will realise that it's possible to save an average of 20-30% by shopping at Italist.
On the other hand, you are also guaranteed discounts on your best shoes and bags at Farfetch. Discounts at Farfetch are often more exciting than what you would find at Italist.
What Buyers Say About Italist
Most customers have revealed their happiness with their Italist purchase experience. They have applauded Italist for exemplary services. The retailer managed to deliver customer's orders on time, and handled products with caution until they landed at the final destination.
Several buyers have testified that Italist packaging is excellent. The first time you order from Italist, delivery is done within five days. Duties are included in your final payment, so there's no need to pay extra via DHL.
What You Need to Know about Italist Shipping and Return Policy
Over a long period, Italist has been known for providing a quality shipping experience to its buyers. To ensure secure and quick delivery, Italist has embraced express shipping.
To the other countries outside, they allow free shipping, and all taxes and duties are included in their displayed prices.
The buyers in the European Union enjoy purchasing luxurious items which are free from custom duties. It makes it convenient for buyers to shop confidently without worrying about hidden fees. 
The Italist ships the ordered goods through DHL or some other third-party global carriers who deliver items to various countries.
When you order from Italist it takes 2-4 business days before the item reaches the final destination.
When it comes to their return policy, Italist has a firm policy, so you should be aware of the requirements before you make a purchase.
All the items returned to the Italist should be shipped only using an Italist courier, and a maximum of 14 days is allowed from the original delivery date.
Italist vs Farfetch
Furthermore, returned items should be in their original condition without temperament on the labels and tags attached. There is a limitation of return on final sale items like swimwear, underwear, fur coats, or jewellery.
Italist vs Farfetch wish to exchange the item with another one, you will first need to return the original item. After receiving and screening the returned item, you will get a refund for the original price, exclusive of shipping costs, customs duties, or courier charges.
Italist vs Farfetch important to note that customs duties are not refundable. By directly contacting the local customs bureau, you may, however, recover the customs duties. The option is not offered in all countries. 
Therefore, it's recommended that you hire a customs broker to examine whether you are eligible to apply for a refund for customs fees in relation to your return.
Italist Pros and Cons 
Pros:
Uncharged returns.

Determined to provide quality shipping.

All orders are delivered by express shipping.
Cons:
What Buyers Say About Farfetch?
According to various reviews, most customers appreciate the simplicity and ease in use of the Farfetch website as well as their fast shipping times. Generally, Farfetch is praised for displaying ultimate professionalism.
Farfetch offers great discounts. For example, you can buy a pair of golden goose sneakers for $120 instead of $250, and they delivered super quick, within a week. 
Their fashion apparels at Farfetch have amazing quality; you can differentiate between knock-offs and anything fake because everything about them feels high-end.
Farfetch Shipping and Return Policy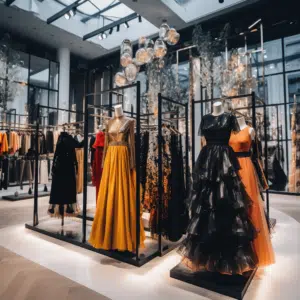 Farfetch provides myriad shipping options that favour your needs. A good example is in the US, where there is free shipping for orders over 145USD. However, in mainland China free shipping is possible for orders over 3500 CNY. In the selected countries, there are express and various shipping options.
The US and Europe have express delivery within 2-4 days, while to the rest of the world, it takes 3-7 days. 
Individuals who make their orders by 11.00 am, get delivery of their items within the same day. The identified countries provide F90 delivery, which is delivered within 90 minutes from the original day when the order was placed.
Farfetch has a favourable return policy. You should not exceed 14 days from the day you order the item as long as the item is still in the same condition you received attached with all tags. 
You need to know that some products are final sale and cannot be accepted back, but unless you receive a faulty or damaged item, you can still return it. 
Be cautious when returning the items since it's only accepted when price tags are not tampered with. Only return items in the condition they were sold to you.
In a situation where you have cancelled an order under the consumer contract regulations, you are given 14 days from the order date to notify the Farfetch customer support team. You will cater for the costs and arrangement of returning the products to Farfetch warehouse.
Farfetch Pros and Cons 
Pros:
Uncharged returns within 14 days.

Outstanding customer support services.

Effective and efficient website and mobile app.

Provide same-day delivery options to specific locations.

Excellent arrangement selection of clothing, home décor equipment, and accessories.
Cons:
Final sale products cannot be accepted back.

Shipping fee increases based on your location.

Products can be expensive, mostly designer items.
Conclusion
Italist deals with the sale of authentic designer clothing and accessories from Italy. Farfetch, on the other hand, brings the combination of luxury fashion items from independent boutiques and brands globally. 
Both have an accessible website and mobile app to enhance the effectiveness of accessing their items. Their customer services are the best and also offer free returns of the items for up to 14 days.