Kolbe and Andersen Windows, There are many different types of windows out there and even more brands. But when you think of the best, you probably think of Andersen. How do they compare with Kolbe?
Although both companies produce high-quality products, there are some key differences between them that can help you decide which one to choose. We've compared the two brands to help you decide which is right for your home.
Kolbe Windows vs Andersen: Brand Overview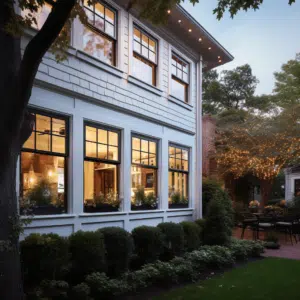 Both companies have a long history of making quality products, but they do have some differences between them. Let's take a closer look at each brand to help you decide which one is right for your home!
Kolbe Windows
Kolbe offers windows in four series.
The VistaLuxe Collection includes windows with the most contemporary designs meant for modern, sleek build designs.
Kolbe windows are highly durable, with options available for increased hurricane performance. The Heritage Series features windows with a wooden interior and exterior meant to create architecturally and historically accurate detailing to a home.
The VistaLuxe WD line focuses on versatile shapes with extruded aluminum exteriors and wooden interiors. The VistaLuxe AL line features thermally broken windows of all-aluminum windows.
Kolbe's Ultra Series features traditional wooden-style windows. These windows feature warm wooden interiors and trimmed exteriors, with window frames made of extruded aluminum on its exterior.
Andersen Windows
Andersen offers its windows in a variety of styles and prices.
The 100 series is Andersen's budget-friendly option; it is made with a composite material called Fibrex, which is stronger than vinyl. The 200 series is also affordable, made from traditional wood; it is one of Andersen's most popular windows because of its less expensive price point and beautiful wood appearance. The 400 series is wood clad, combining the beauty and strength of wood with the efficiency and durability of vinyl. The A-series is the most expensive but most architecturally authentic style; it offers beautiful detailing and has a higher price point than most Andersen windows.
Both companies offer high-quality products that provide excellent value for homeowners. However, some key differences between them should be considered when making your decision about which brand to buy from.
Kolbe Windows vs Andersen: What's the Difference?
There are some differences between Andersen and Kolbe windows that you need to know about before buying one or the other.
Style and Configurations
Kolbe offers more than just double-hung windows. Their Ultra Series and Heritage Series feature them as well, but they also offer a variety of specialty windows to meet your specific needs, such as combination windows, casement windows that open in a number of different ways (crank-out, push-out, inswing), and sliding windows with multiple panes.
Andersen Windows come in a variety of configurations. In addition to traditional sliding windows and casements, they offer many specialty options such as gliding, tilt-in, and picture windows. Their specialty options are available in a wide range of shapes, sizes, and glass options.
Materials Options
Kolbe uses a combination of vinyl and fiberglass as its main materials. This gives them excellent energy efficiency ratings as well as durability.
Fiberglass is a great choice for windows because it's lightweight and durable. It also has thermal properties that help keep your home cool in the summer and warm in the winter. Both companies offer different color options, too!
Hardware
Both Kolbe and Andersen offer various hardware options with their windows, including screens, grids, grilles, locksets, and more!
The hardware on your new windows is going to be high-quality, so you don't need to worry about it breaking down anytime soon. They use the same parts as other brands of premium windows, so you can rest assured knowing that everything will be just fine for many years to come.
Appearance
Kolbe windows tend to have a more contemporary look than Andersen windows. Kolbe windows have a sleek and modern appearance and come in many different finishes. They also come with many options, including double-hung, casement, double-hung, picture, and more!
Andersen windows are a sleek and modern look that many people love. The window panes are made from high-quality glass, and the frames are made from wood or vinyl. If you prefer a more traditional look, this is definitely the company for you!
Energy Efficiency
Both Kolbe windows and Andersen windows offer energy-efficient options that can help reduce your energy bills each month. Kolbe offers an impressive array of energy-efficient options, including Low-E insulated glass units which will help keep your home warmer in winter and cooler in summer without costing you extra money on your utility bills. Andersen offers similar options for their wood windows, including insulated glass as well as Low-E glass coating options. Additionally, Andersen also offers Low-E glass units made with argon gas instead of krypton gas which can save you even more money on heating and cooling costs by helping insulate better than traditional Low-E glass options.
Installation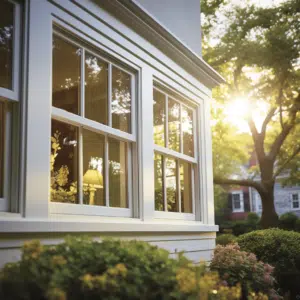 The installation process for Kolbe windows is similar to that of Andersen windows. Both companies offer professional installation services for their products so that homeowners don't have to do it themselves. If you purchase your new windows from either company, you will be able to get them installed quickly and easily.
Warranty
Anderson windows come with different warranties, depending on what kind of window you buy. Standard Series: a lifetime warranty from Anderson. They also have an Owner-to-Owner limited warranty, where an owner can give the warranty to another person if they sell their house or move. You can learn more about this on their website.
Kolbe's warranties go by series—most have a 10-year limited warranty, but there are some exceptions. If you find a defect in the manufacturing process, they offer an Express Limited Warranty where they will replace your windows if there is a defect within the first ten years of purchase.
Which One Should You Choose?
Andersen makes some of the best windows on the market, but Kolbe is definitely not far behind. In fact, both companies have excellent track records for quality and customer service.
If you are looking for a high-quality window that will last long and provide excellent energy efficiency, go with Andersen. If you are looking for something quality and a little more affordable and want to save some money, go with Kolbe. Both companies make great products at different price points, so there is something for everyone!