United vs Andersen windows, are two of the most popular brands of replacement windows on the market today. Both companies offer high-quality products that can last for decades, which is why they have been around so long. But how do they compare? What are the differences between United and Andersen windows? Here's what you need to know.
Brand Overview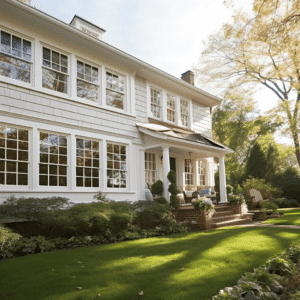 The United Window is available in a variety of styles and colors to complement your existing décor. You can also choose from several different frame materials, including wood, vinyl, fiberglass, and aluminum, so that you can find the perfect match for your home's style.
Andersen windows are known for their durability and longevity. They're built from sturdy materials that are designed to withstand extreme weather conditions over time — including hail and strong winds — which makes them ideal for homes in areas prone to hurricanes or tornadoes.
Both United and Andersen offer a variety of installation options, including custom-sized windows, pre-hung doors, sliding patio doors, and much more.
Both companies make high-quality products that can last for many years. But which brand is better? We'll compare the two companies to help you decide!
United Windows vs Andersen: What's the Difference?
Both United Windows and Andersen Windows have been around for decades, so you might be wondering what sets them apart. Well, here are some key differences between United and Andersen windows:
Materials Used
Andersen employs Fibrex, aluminum, wood, fiberglass, and vinyl, while United uses these materials other than fibrex. Some Andersen windows employ fibrex, a recycled wood composite. Fibrex is more expensive than vinyl or aluminum, hence it's primarily used in high-end products.
Vinyl is another popular window material available in both brands. Vinyl is durable and easy to install, making it an economical alternative. It comes in numerous hues and does not need painting or staining after installation.
Energy Efficiency
When it comes to energy efficiency, both United and Andersen windows rank highly in independent ratings. The difference here lies in their designs. While Andersen uses a Low -E, triple pane, and double-pane designs that allow air to circulate between panes without letting any warm air escape, United Windows uses triple-pane windows with argon gas between each pane — this blocks more heat from escaping your home while still allowing fresh air inside.
The Low E coating on each window helps keep your home more comfortable by reducing heat loss through the glass. The Low E coating also allows more light into your home, so you'll have less glare when you're looking out.

Glass Options
The type of glass used for windows can affect how much energy your home loses through leaks during cold weather months as well as how much heat gets trapped inside during hot summer months! Low-E coatings are a popular option because they reduce heat transfer by up to 25% while still allowing some light into your home!
The glass used in Andersen windows comes with many options for different kinds of homes. For example, there are several types of glass available for the patio doors if you want extra protection from the elements or privacy from the neighbors next door. The same goes for double pane glass, which can help save on energy costs by keeping out UV rays that cause fading over time. Both brands offer high-quality glass options, so this isn't really a deciding factor when choosing between United and Andersen.
Durability
While both brands offer a wide range of different products to fit any budget, Andersen has become known for its high-quality windows with exceptional longevity. United has also earned a reputation for its durable products, but if you want something that will last longer than other options on the market, you should choose Andersen.
Hardware
Both manufacturers use high-quality hardware that will last for years to come. However, United uses a more traditional style while Andersen uses an updated version with clean lines. This is purely an aesthetic decision as both styles have been proven to be sturdy and durable over time.
Installation
The installation process for both brands of windows is relatively similar and straightforward. Both companies offer DIY installation kits, which include everything you need for installation except the tools and some basic knowledge about installing a new window in your home. If you're not comfortable doing it yourself, both companies offer professional installation by certified professionals. Their installers are trained in proper installation techniques for their products. They'll also clean up after themselves when they're done installing! This means no mess is left behind for you to clean up after they leave.
Price Comparison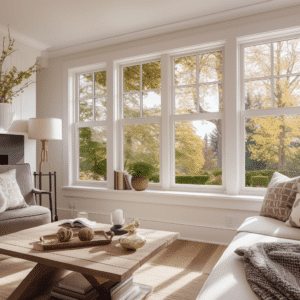 United Windows offers a wide range of different window styles and sizes at affordable prices while still providing excellent performance and durability. Andersen offers many different styles as well but tends to be more expensive than United Windows because they mostly use premium materials such as solid wood frames or fiberglass insulation instead of vinyl frames or foam insulation like United does.
When comparing prices between the two, it's important to keep in mind that United offers all types of services, including installation and repairs, while Andersen only sells their products. As such, it's important for homeowners to find out which company offers more for their money before making a final decision about which window brand they want to be installed in their home.
Warranty Coverage
United offers a lifetime transferable warranty on all of our products, including their vinyl windows. This means that if you ever sell your home or move out, you can transfer the warranty to the next homeowner! Andersen does not offer this type of protection for their products. Instead, depending on the product purchased, Andersen will cover workmanship and parts for 10 to 20 years.
United Windows vs Andersen: Which brand is better?
It depends on what you're looking for. Both companies have their strengths and weaknesses, and it's important to understand those before making your decision.
Both companies strive to provide high-quality products at affordable prices while providing customers with excellent customer service throughout the entire process. Ultimately, the brand you choose depends on your needs and preference.