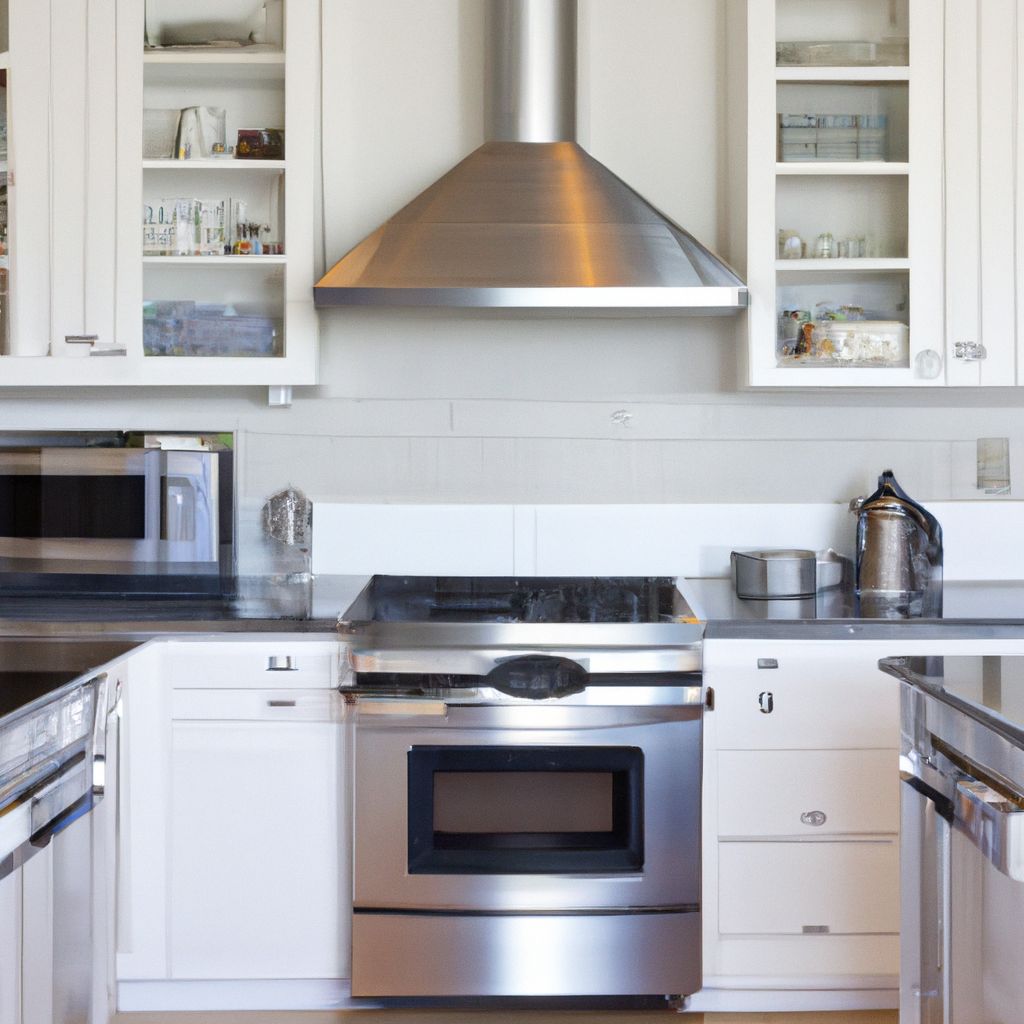 The Importance of Upgrading Kitchen Appliances
Upgrade your kitchen appliances! It's essential for a modern and efficient kitchen. Refrigerators offer energy savings, better storage capacity, and improved food preservation. Ovens and stoves provide faster cooking times, precise temperature control, and enhanced safety features. Dishwashers boast time-saving, water efficiency, and superior cleaning performance.
These upgrades bring more convenience and sustainability. Invest in energy-efficient appliances to reduce your carbon footprint and save on utility bills. Plus, modern kitchen appliances come with smart connectivity, allowing you to control them via your smartphone.
Choose products that fit your needs. Think about size, functionality, and design compatibility with your kitchen layout. Stay informed about the latest tech advancements and make well-informed decisions when shopping for new appliances.
Don't miss out on the opportunity to upgrade your kitchen appliances. Enjoy improved performance, time-saving features, and energy efficiency. Embrace innovation and elevate your culinary skills!
Evaluating Your Current Kitchen Appliances
Evaluating your kitchen appliances is key to make sure they meet your needs and function properly. Here are some factors to consider when deciding if you need an upgrade:
Durability: Check for signs of wear and tear, such as rust or cracks, to assess their lifespan.
Energy Efficiency: Look out for energy labels or ratings to see their efficiency level. Upgrading to more energy-efficient models can save you money.
Functionality: See if they have all the required features and settings and if they still work optimally.
Technology Advancements: Stay updated with the latest technological advancements in kitchen appliances. Newer models may come with innovative features that can enhance your cooking experience.
Maintenance Costs: Assess the cost of maintaining your current appliances. If repairs and maintenance become costly, it might be more cost-effective to invest in newer models.
By evaluating these factors, you can decide if you should upgrade your kitchen appliances. Don't miss out on the benefits of improved efficiency, convenience, and modern features! Remember, investing in upgraded kitchen appliances not only enhances the functionality of your kitchen but adds value to your home too. So take some time to assess your current appliances and explore new options available now!
Upgrading Essential Kitchen Appliances
Upgrading essential kitchen appliances can be great for your cooking experience! Invest in new tech and transform your meals. For example, a refrigerator with advanced cooling tech reduces energy consumption, preserves food for longer, and organizes better. Plus, a convection oven with precise temperature control gives faster cooking times, even heat distribution, and better baking results. A quiet dishwasher with multiple wash cycles cuts down on noise, cleans efficiently, and is flexible for different load sizes.
In addition, upgrade smaller kitchen tools like a high-quality blender to make smoothies, soups, and sauces. Or upgrade your coffee maker to one with programmable features for a fresh cup every morning.
My friend recently upgraded her essential appliances and was amazed. The new model kept her food fresher, reduced her energy bill, and gave her convenience and improved functionality.
Why slave away in the kitchen? Get a gadget to do the work for you – but don't let it replace you as the head chef!
Innovative Kitchen Appliances for Added Convenience
To make life in the kitchen easier, creative kitchen appliances have come out. These not only make cooking simpler, but they give any kitchen a modern feel. Let's look at some of these appliances in an easy-to-read table!
| Appliance | Function |
| --- | --- |
| Smart Oven | Remote cooking |
| Dishwasher | Washing dishes |
| Instant Pot | Quicker cooking |
| Air Fryer | Healthy fries |
| Sous Vide Cooker | Precision cooking |
Besides these, there are other special appliances that make life easier. For example, smart fridges with built-in screens allow users to get recipes, make shopping lists, and be alerted about food expiration dates.
As a helpful tip, when you're getting new appliances to make life simpler, pick energy-efficient models to reduce electricity and save money on bills. Go ahead and give yourself a workout by buying new kitchen appliances!
Upgrading Kitchen Appliances within a Budget
Gifting your kitchen a fresh look need not break the bank. A few tips to consider:
Go for energy-efficient appliances. ENERGY STAR labelled ones are the most efficient. They save on utility bills whilst helping the environment.
Hunt for deals and discounts. Retailers frequently offer bundle deals and financing options that give high-quality appliances at an affordable price.
Refurbished or lightly used appliances are a good alternative. They cost less yet offer great performance.
Plus, you can mix and match matching stainless steel or black appliances to give the kitchen a modern and stylish vibe.
Time is of the essence, so don't delay. Transform your kitchen with a budget-friendly upgrade and LED lights to make it look like it's hovering!
The Future of Kitchen Appliance Upgrades
The future of kitchen appliances is here! Innovative tech and cutting-edge designs are enhancing efficiency and convenience. Our kitchen appliances are keeping up with the smarter, more connected world.
The possibilities are endless for kitchen appliance upgrades. Let's explore some of the exciting developments:
Smart refrigerators come with RFID sensors, creating automated grocery lists. Plus, voice assistants offer hands-free control. They're also energy-efficient, saving electricity costs.
Induction cooktops allow remote control capabilities with Wi-Fi connectivity. Temperature control is precise and safety sensors decrease risk of accidents.
Multi-function ovens boast touchscreen displays with easy recipe access. Air fryer functions make for healthier cooking options. And, self-cleaning capabilities save time.
Pro Tip: When upgrading, think about your needs and lifestyle. Look for features that will enhance your daily routines and make cooking more enjoyable and efficient.