Raymour and Flanigan is a multi-award-winning furniture retailer and the biggest furniture retailer in the Northeast region of the country. The company was originally named Raymour Furniture Store since its inception back in 1946.
After a long and successful run spanning almost half a century, Raymour Furniture Store acquired its competitor Flanigan Furniture which owned over a dozen outlets in Buffalo and Rochester areas of New York City, securing considerable market share with this acquisition. 
This move was also the reason for the change of name from the previous tag to Raymour and Flanigan. 
Raymour and Flanigan is currently the seventh largest furniture retailer in the country offering quality merchandise in furniture pieces such as sofas, recliners, beds, bedroom sets, armors, tv stands, office desks, coffee tables, dining room sets, and mattresses.
So, Can you negotiate at Raymour and Flanigan?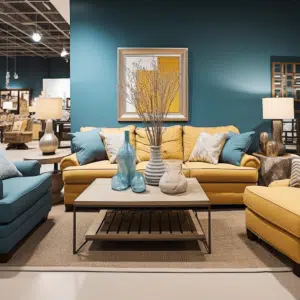 This will depend on where you choose to buy your furniture.
As a rule, in the big box stores, prices are static and non-negotiable. If you buy Raymour and Flanigan furniture at any one of these stores such as Lowes, for instance, you cannot negotiate the price down but you could negotiate for something else such as free delivery or free assembly.
Buying from their furniture outlets directly is a different story, however, since here the store has discretionary power to haggle with the customer.
With furniture everywhere, what you ought to know is that the mark-up on the prices is always insanely high. Price markups range in the high eighties with some going as high as 200% and with good reason. 
Furniture purchases do not fall under recurrent expenditure and each buy means the customer is likely to take years before needing to replace the item or even repair it. 
Recurrent buys can be priced with much smaller markups with retailers banking comfortably on continued purchases every few hours, weeks, or months.
Unlike detergent or something like food which is bought repeatedly over short periods of time, furniture is acquired once for lengthy durations meaning that a small markup on furniture simply makes little business sense if any.
This large markup, however, also works to the consumers' advantage since it leaves plenty of room for haggling and you can always save a few hundred bucks on the price if you negotiate smartly.
How to negotiate a better deal at Raymour and Flanigan
A few tips here should help you get the better deal you want at Raymour and Flanigan.
Do not haggle while window shopping. 
Do not inquire about specific discount details if you do not intend to make an actual purchase. Sales staff are quite adept at determining who is buying and who is simply deciding whether to buy so they may tailor their feedback to accommodate this. 
A serious buyer often attracts an attractive offer and vice versa. If you are not shopping right then, avoid inquiring about discounts since the offers you will get will not be the best or even accurate.
Window shop to determine what you want and how much it will cost you. Negotiate when you are ready to make a purchase. They will not let you go if they determine that yours is a transaction ready to be executed. That is your leverage.
Compare prices with other outlets.
Expect that at Raymour and Flanigan, they know who their competitors are and what they are offering as competing prices. If you have accurate information on this aspect as well, you will have the leverage it takes to negotiate a better price for your furniture.
Inaccurate information will give them the upper hand to stand their ground so window shop widely and should you decide that the best place for a quality product is at Raymour and Flanigan then by all means quote the better offers you may have found elsewhere regardless of quality if it is the same product.
In all likelihood, they will give you a competing offer you may not have the stomach to resist.
Make multiple or large purchases at a time.
If you can, save up your money and make big buys at a go. Every dealer responds very positively to a large transaction in their favor. The more you are spending at a go the higher your negotiating power will be and the more willing the retailer will be to give you as much as they can.
In addition, a large purchase attracts multiple avenues to save more money. Along with everything you need to buy, you are likely to run into an offer to get an extra item on the house such as an appliance, an extra chair, or a free set of complementary stools to add to your set of furniture.
After-sale services such as free delivery are almost guaranteed should you make a large purchase at a go. Leverage large purchases and attract bigger discounts and offers as opposed to many small purchases.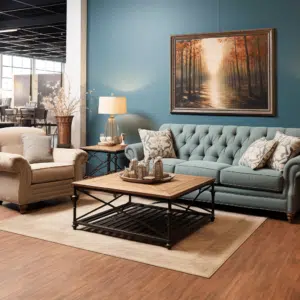 This should be obvious but it is not. Many customers have taken the adage 'the customer is always right', a tad too literally, and have understood it to mean that being rude and obnoxious to the staff in any store is tolerable.
Unfortunately, a bad and rude attitude will get you nowhere at Raymour and Flanigan, much less allow you any kind of meaningful negotiating. You will likely attract impatience with your behavior and an indifference – at best – to your presence, which will only turn into relief once you leave.
A personable mannerism will make the staff go over and above to give you what you need to the best of their ability with the intention to attract repeat business as well.
Be on the lookout for discounts and offers.
Some offers run throughout the year and some come by during special days or holidays. On their website, a wealth of information is constantly available and updated to inform you of any offers and discounts available.
Black Friday sales are particularly attractive and prices can be slashed by as much as 80% which is astronomical. With some prior planning and foresight, you can take advantage of incredible discounts here that you will not get at any other time of the year.