Mission Rubber vs Fernco Couplings and Fernco Couplings have garnered huge popularity among sewer and plumbing contractors and municipalities due to their quality and ease of installation.
One best thing about Fernco couplings, in particular, is that they are ideal for just about any in-house sewer connections. From vent piping, drain, waste, repairs, house-to-main, and conductor, to cut-ins and roof drains, Fernco claims to have the right solution for most applications.
Mission rubber, on the other hand, manufactures and supplies connecting products that include sleeves, gaskets, bushings, sealers, saddlers, and elbows. It has one of the broadest lines of couplings in the industry for connecting, reducing, repairing, coupling, or testing any sewer or DWV pipe.
Mission Coupling vs Fernco: Comparison Overview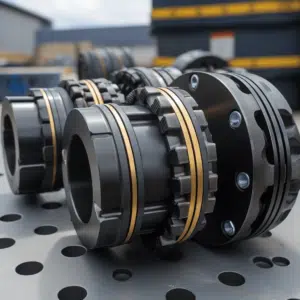 Mission Rubber is a fairly popular and well-established company that was founded way back, in 1958. It was during this time that the company achieved massive popularity among plumbing and municipalities.
Mission's products remain to be some of the best couplings that are environmentally certified. Plus, the company is working to reduce its carbon footprint, according to the website. They also maintain local community jobs by ensuring all-American manufacturing operations.
Located in Davison, Michigan, United States, Fernco is a well-known engineering company that offers plumbing and drainage solutions. It is also known for making tough elastomeric polyvinyl chloride flexible couplings that are strong and resilient for most conditions.
Performance and Application
Mission rubber coupling is primarily designed for jointing sewage, drainage, and other non-pressure pipe application. The company complies with the requirements of Water Industry Specification WIS, Specification for flexible couplings for drainage pipes, and gravity sewerage.
Considering their robust design, Mission couplings are developed with the ability to deliver a reliable seal on any pipe material. Whether rough such as concrete or smooth such as PVCu. The center shear band featured by these products is meant to provide resistance against heavy earth loads and shear forces. This helps to ensure pipe alignment with joint flexibility.
Fernco Couplings: Fernco boasts one of the most complete lines of flexible couplings in the market, from sizes ¾" to 27" (19mm to 381 mm). The brand has also earned a reputation for reliable, superior performance, bringing you full confidence in their quality and dependability.
Speaking of performance, Fernco couplings are resistant to ultraviolet rays, chemicals, fungus growth, and normal sewer gases, mainly due to the inert nature and physical properties of the PVC material.
In terms of performance, Fernaco flexible couplings are leak-proof, rot-proof, and effectively seal against infiltration and exfiltration, which gives you confidence in your pipe connections.
It's good to state that Fernco is a brand that's not really a specific type of coupling. Usually, when most people talk about Fernco, they refer to the rubber sleeve with hose clamps on either end.
Notably, these ones are not permitted above the floor anywhere, and in most cases not even inside the building. That said, transition couplings that feature gear bands on either end are approved.
Benefits
Mission Couplings :The rubber sleeves are made with a sleeve that allows for greater flexibility as well as the ability to resist the internal water pressure of bars on pipes like ductile iron and plastic.
The elimination of spot-welds on the shear bands their replacement with fasteners using Tox technology, which enhances the corrosion resistance of the couplings.
Mission coupling can be used for plain-ended pipe and in other applications such as where a post connection is required to an existing drain or sewer.
You can also use them for the repair of existing pipelines by the insertion of a new length of pipe, as well as an adaptor between pipes of different diameters of materials. Another best thing is that the standard cost of delivery is applied to this product, but offloading is up to the customer.
Fernco Couplings Benefits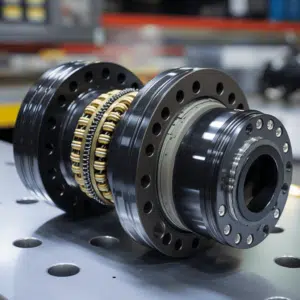 First, Fernco couplings' dimensional flexibility ensures leak-proof sealing on most pipe materials. Plastic, asbestos cement, cast iron, clay, steel, concrete, ductile iron, and copper. For example, Fernco-style 1 ¼ p-trap fittings can be used under bathroom sinks without compromising product integrity.
All flexible Fernco Couplings are labeled with part number, size, and connecting material. Fernco delivers stock goods quickly and has a custom design service department that manufactures couplings for unique applications.
It's necessary to recognize code prohibitions like the above ground application. Such applications may appear obvious, especially if you need some flex to move objects and clean them. Talk to your contractor regarding code references and metal sheath coupling approval.
If the fitting is not rated for above-ground use, it is likely for direct burial. Usually, the type with steel is good for above-ground application.
Elbows and flexible tees are fittings, not joints. Most municipal codes prohibit them for sewer purposes, although drainage applications may allow them.
Others have worm gears tightening around the connection. A coupling with draw bolts pulls tight on a tangent to the coupling. Unfortunately, these can leave a loose patch under it, which most experts consider inconsequential.
The Bottom Line
To sum up, both Mission Rubber Couplings and Fernco Couplings are generally reliable and well-known brands in the construction industry. However, while Mission Rubber company is a leading manufacturer of high-performance, code-approved products (which are 100% made in the US), it's important to pay attention to the application as well as the code prohibiting in either brand.