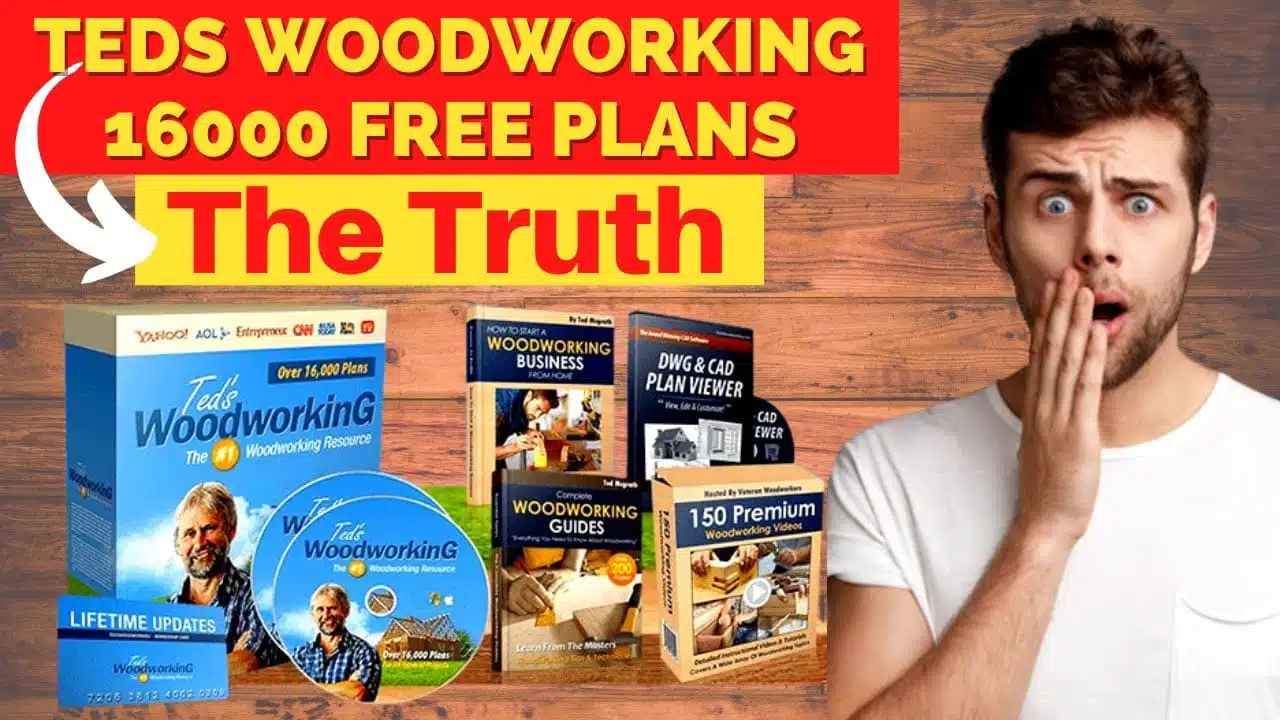 Bay windows, A popular architectural feature of the Victorian era is what a bay window can be for many. It is a regular feature that can sound outdated as there are many window designs currently. Therefore, it may be hard to know how to add or style a bay window in a modern home.
But would there be a misconception about bay windows being outdated? For a start, a bay window is a generic term for all multi-panel windows that project outward past the external wall regardless of the shape.
Bay windows have gone through a revival to become a characteristic feature in modern architecture. Today, bay windows are featured in homes and apartments in several variations, as we will see in the following sections.
Reasons Why Bay Windows Aren't Outdated
One of the most effective ways to upgrade your home is through bay windows. A bay window combines one large, central, and two small windows making angular lines. The center window is 50% larger than flankers, and it is fixed at an angle of 30-45 degrees to the wall.
The modern, gorgeous, and energy-efficient windows will add a special appeal to the general home design while giving powerful functionality. If you are in a dilemma about bay windows, here are seven powerful reasons to clear your doubts.
Natural Light
The angled design lets natural light into your house from multiple directions, thus, more effective than the conventional windows. Plenty of sunlight increases productivity and comfort, providing the mental and visual stimulation required to control your circadian rhythm.
Style and volume
Most people go for bay windows because of their panoramic views, energy efficiency, and elegance. Bay windows also can make a room appear big.
Excellent ventilation
You get to enjoy a cool breeze from multiple directions, and they help in the circulation of fresh, pure air through the room. Its flankers are casements. Therefore, they let in the air without affecting the look of the window.
Versatile
Bay windows can be installed in various house parts, like your living room, kitchen, and primary bedroom.
More storage space
The space around the bay can act as storage. For instance, you can place a sofa underneath hidden compartments where you can store books, shoes, clothes, etc.

The space is being used to showcase decorative items, plants, etc.
A cozy retreat space
Bay windows offer a nice view, but they also add some charm to a room. Aside from their aesthetics, most people prefer them for their functionality. There are several ideas to play around with to make the most out of the bay space.
How about installing a cozy sofa and a small table or a desk to create the perfect home office environment? The space can act as a reading hub. Regardless of the scenario, one thing is clear, bay windows aid in creating a cozy retreat for you and your loved ones to enjoy.
Adds value
If you consider selling your home in the future, installing bay windows is an excellent way to increase its value. Their design adds elegance and creates additional space, thus adding value to your home.
Energy –efficiency
Due to the increased surface area of glazing, bay windows require more heating and cooling to keep the internal temperatures favorable. However, there are certified energy-efficient windows that, surprisingly, may lower your bills.
Considering the benefits combined with the awesome appeal the bay windows bring, it is clear why they still are a great investment even to date.
5 Popular Modern Bay Windows
Box Bay Window
They are boosted at a 90-degree angle, with a big window at the center and smaller ones on both sides. Bow windows are mostly perfect in kitchens and the ground floor.
Oriel Bay Window
They are preferable on upper stories, especially over the home entrance.It supported by brick brackets, corbels, or stone. They are a must-have, especially if your residence encourages a far view than the near one.
Circle Bay Window
If you want something larger and more decorative featuring intricate patterns, then a circle bay window must be your choice. Their design allows maximum sunlight into your home.
Bow Bay Window
It is a bay window style that enhances the appeal of your house's exterior and expands the interior space as it brightens it up.
The Canted Bay
They are best for the ground floor as they are a part of the structure. The canted bay consists of three panels with two side panels angled in, making for lovely window seats. With cushions and a few throw pillows, this is an awesome chilling spot right inside your home.
5 Quick Bay Window Ideas
Bay windows are perfect for a home, giving appealing focal points and much light. Styling that space can be a nightmare. Below are quick ideas to glam up your bay space.
Frame Your Windows
Adding contrasting curtains to your bay space will control the brightness and accentuate it by framing. Having curtains that match your wall adds a subtle touch.
Soft and sheer
Wrap the sheer curtains all around for a special gauzy look. A lampshade and some feathery floral accents add to the softness.
Take it for a swing
Add a swing to your bay space for a sunny spot to sit or a cup of tea as you see the world go by, without any disturbance from the weather or nosy neighbors.
Build a banquette
A great use for any bay window is an in-built banquette. Add in a chandelier and a few cushions for extra comfort.
Add some depth
Painting your space with a deep tone color like moody gray paired with some creamy curtains with bamboo shades will add visual depth and keep it balanced and welcoming.
Overall, it is evident that bay windows, being architectural designs in the past era, are still featured in modern houses and buildings in an upgraded version. They are suitable for terraced houses, semis, detached houses, and apartment buildings.
Bay windows provide a cozy feeling regardless of the size of your house. They enhance the view of the house and let in light. Make a bold statement, enjoy a panoramic view of your garden, brighten up any room, and expand that inner space with modern bay windows.
Are Bow Windows Outdated
They are popular on rustic and old properties and with properties that have a lot of curb appeal. So, can we say bow windows are outdated? Their popularity in the Northeast and Midwest indicates they are as fashionable as ever.
Bow windows are usually bigger than bay windows. They have a gentler curve due to their larger size and additional panes. They also let in natural light, adding more space.
The bow is commonly appreciated as a natural way of slightly expanding a room to create extra space for seating or storage in a small space.
Bow windows are still trendy, visually appealing, and highly in demand by buyers.
Are Garden Windows Outdated?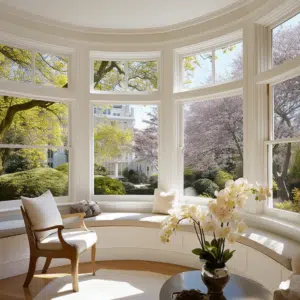 They're windows mounted as an addition to the main windows of a house. Its design protrudes 6-18 inches, forming a small "greenhouse" effect. As their name suggests, their work is to allow sunlight with similar casement windows to allow airflow.
They're great for plants meaning you can have a small kitchen in your kitchen. If you're a person who loves green thumb, then it is a super cool choice for you. They allow natural light to enter the room, thus brightening it up. As A result, you can't lower energy costs.
Garden windows may not be popular as before (the 90s), but that has nothing to do with now. Therefore, some of these windows look dated.
Are Kitchen Garden Windows Outdated?
These windows are particularly installed when natural light is needed. They're 3-D types of windows on the kitchen countertop with three sides for reinforcement. They function as a mini-greenhouse, allowing small herbs to spice up your kitchen.
Some of the advantages of a kitchen garden window you want to consider to make a decision are:
Indoor garden

Natural light

Increased ventilation

Enhance visual appeal
Cons
Overall, all the windows- bay, bow, kitchen garden, and garden windows are great in their unique way. Each has its benefits. Regardless of some getting adopted back in the years, that doesn't mean they are outdated. Many have been modernized thanks to the improvement in technology.