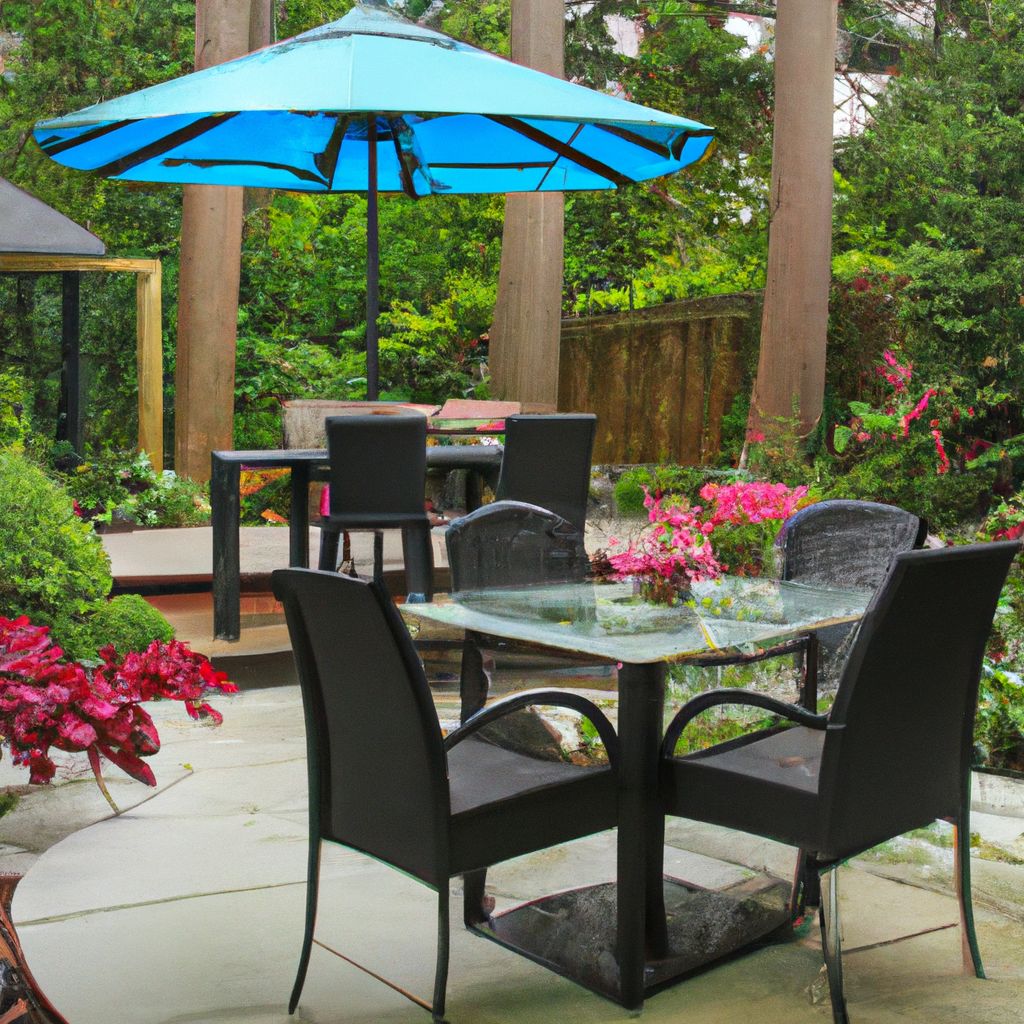 Introduction to Patio and Deck Designs
Patio and deck designs are key for any outdoor space. They're not only great for relaxing and having fun, but they also add to your property's look. From minimal and modern to rustic and cozy, these designs give limitless ways to turn your outdoor area into a haven that fits your style.
To join indoor and outdoor living, patio and deck designs need to be smooth. You can do this by putting in comfortable seating, lights, and plants. It's also essential to pick the right materials for strength and weatherproofing. Natural wood or composite decking? Make sure you make an informed decision so your patio or deck won't be ruined.
Don't forget about accessories when designing patios and decks. A pergola or awning offers shade in the summer and light in the cooler months. Plus, adding decorations like planters, cushions, and rugs makes everything look nicer and shows your personality.
Pro Tip: Consider the climate and purpose of your area when making your patio or deck design. You might need features like a fire pit or built-in BBQ. Plan ahead and create an outdoor paradise that suits your style and needs! If your patio design isn't making your neighbors envious, then it's probably just a place for your lawnmower.
Different Types of Patio Designs
Classic Patio: Brick or stone pavers are arranged in a traditional pattern. Charming and cozy atmosphere, perfect for gatherings or relaxing.
Modern Patio: Clean lines, minimalistic furniture, and sleek materials like concrete or metal. Exudes a stylish and sophisticated vibe.
Mediterranean Patio: Vibrant colors, ornate tiles, and rustic elements like wrought iron furniture. Warms up the atmosphere like exotic destinations.
Zen Patio: Natural elements like bamboo screens, pebbles, and minimalist furniture. Creates an oasis of calmness in the backyard.
Cottage-style Patio: Whimsical charm and quaint aesthetics. Vintage-inspired furniture pieces, quaint accessories, and climbing plants.
Rooftop Patio: Transforms urban landscapes with potted plants, decking material, and artificial turf flooring. Offers breathtaking views of the city skyline.
Tropical Paradise Patio: Lush greenery, colorful flowers, palm trees, or bamboo structures. Pops of vivid hues for cushions or hammocks create an exotic retreat.
Pro Tip: Whatever design you choose, comfy seating areas, lighting options, and customize it to your lifestyle and taste. Mr. Weather? He's just a walk in the park!
Factors to Consider for Deck Designs
Deck design is vital for patio and outdoor living areas. There are many factors to consider, like material, size, shape, safety, and orientation. Here's an in-depth look:
Material: Deck material affects durability, maintenance needs, and look. Wood, composite, PVC, and aluminum are common choices.
Size: The size of the deck depends on space, purpose, and budget. Bigger decks fit more activities, while smaller ones are ideal for cozy seating.
Shape: The shape of the deck can enhance or complement the landscape and architecture. Popular options include rectangular, square, curved, and multi-level designs.
Safety: Handrails, safety gates, non-slip surfaces, lighting, and complying with local codes are essential for deck safety.
Orientation: The deck's orientation should consider factors such as sunlight, shade, prevailing winds, and privacy.
Did you know? In ancient times, decks were used on naval ships as elevated platforms. Sailors could see their surroundings and store items below.
Turn your patio and deck into a match made in heaven – where sunbathing and grilling can be one!
Creative Ideas for Patio and Deck Combinations
Patio and deck combinations provide plenty of chances to get creative with outdoor design. Here are some ideas to inspire your own unique combo:
Try adding a pergola or trellis. This could give you shade, privacy and a great focal point.
Include built-in seating for extra style and functionality. You could have benches on the deck edges or comfy nooks on the patio.
Mix materials for an interesting look. Combine wood, stone and tile for texture and visual appeal.
Personalize the space with plants, lighting and accessories that fit your style. Plus, don't forget water features – they can create a calming atmosphere and make your patio and deck even more relaxing. Lastly, spruce up your outdoor area with furniture and umbrellas that'll make you say 'I'm too fancy for indoors'.
Considerations for Outdoor Furniture and Accessories
Outdoor furniture and accessories are essential for an inviting and functional space. When picking these elements, consider factors such as durability, style, comfort, and weather resistance. To help you out, here's a table that summarizes key aspects to keep in mind:
| Considerations | Description |
| --- | --- |
| Durability | Materials that can withstand rain, heat, and UV rays. Rust-resistant metals or treated woods. |
| Style | Match the style to your outdoor space. Modern, rustic, or traditional. |
| Comfort | Comfy seating with supportive cushions or upholstery fabrics designed for outdoor use. |
| Weather Resistance | Furniture and accessories that can handle moisture, mold, and fading. Teak or aluminum. |
Remember, proper maintenance is also important. Clean and store them properly during bad weather. Invest in covers or protective coatings for extra protection.
Outdoor furniture and accessories have been around for centuries. Ancient Egyptians, Romans, and other cultures have used different seating arrangements for outdoor gatherings and relaxation. From stone benches to modern materials and styles – outdoor seating has come a long way! With the right selection, you can create a space that is beautiful, comfortable, and functional.
Patio and Deck Maintenance Tips
Keep your patio or deck looking its best! Here are some tips to help:
Clean regularly with a broom or leaf blower to remove dirt, leaves, and debris.
Inspect for damage or signs of wear and tear.
Replace loose boards, repair cracks, and tighten screws or nails.
Seal up your outdoor space to protect it from the elements.
Maintain outdoor furniture by cleaning and storing it safely.
Trim nearby plants or trees to avoid damage.
Be mindful of heavy furniture to avoid indents.
Patios and decks have been part of homes for centuries, popular for leisure activities.
Don't forget to ignore your outdoor chores!
Conclusion
Throughout this article, we've investigated various patio and deck designs. From modern to rustic, there's a design to suit everyone! We discussed materials such as wood, composite, and stone. Then, we looked at design elements like layout, furniture, lighting, and landscaping. These can affect the overall look.
We also looked at maintenance. Cleaning, sealing, and protecting from the weather are essential. We shared useful tips for different materials.
To end, let's explore the history of patios and decks. Did you know they've been part of civilizations for centuries? The Greeks and Romans had their own versions for socializing and relaxing. This shows the desire for outdoor areas has remained the same for ages.