Water Filtration System, Some people have a notion that softening of water is not essential. They even perceive it as a wastage of money. Others, meanwhile, swear by the needs and benefits of the proper water filter system. The fact is, water softening brings a multitude of benefits to homeowners, especially in the long run.
Rainsoft and Culligan are large companies that have been in this business for decades. Both are incredibly popular and while water softening equipment is all about the same, each company will tell you that their product is the best.
Well if you have a large family, you'd probably be great with a larger media tank to combat the frequency of regeneration. Even so, the media beds are generally comparable and the fiberglass tanks are the same too.
Warranties are also relatable as they are usually backed by the maker of the tanks and valves. Perhaps the most crucial element in the system is the water meter. Make sure you buy the best available.
But before we judge the two brands, it would be best to take a look at their facts so that we can come up with our best. This is how you discover which water system is better for your home.
Rainsoft Water Filtration System: Overview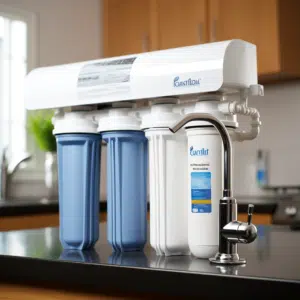 Rainsoft, founded in 1953 in Bensenville, IL, now has over 300 dealerships in 20 countries, 150 of them in the US. Despite its rapid growth, Rainsoft has always been committed to providing families with the greatest whole-house water treatment systems.
Rainsoft water conditioners are built in the US with durable, high-quality components. Water Filtration System breaks, Rainsoft-authorized dealers offer sustainable maintenance and repairs.
The company offers a limited lifetime warranty on all models. No money-back guarantee.
As amazing as the Rainsoft system is, its sales technique has some of the same issues as Culligan, which we shall cover later. Rainsoft systems may only be purchased by scheduling a visit from an authorized dealer. Thus, you may be tempted to buy a water filtering system that suits your needs.
Culligan Water Filtration Systems: Overview
Established in 1936, Culligan has been providing excellent water softening solutions, making them a worldwide leader in water treatment needs.
The company prides itself on delivering better water for all of its customers, from the simplest filtration systems to complex commercial/industrial water solutions.
Irrespective of whether it's a home, office, restaurant, or industrial requirement, Culligan claims to be able to handle any of your water purifying needs.
However, as hinted before, Culligan's system and its sales techniques have experienced a few challenges. This company doesn't post prices upfront for shoppers to see.
Furthermore, you can't purchase a water filter system directly from their website as you will have to schedule an appointment with one of their licensed representatives and arrange for a visit to your place.
Rainsoft Vs Culligan: Side-to-Side Comparison
Before making up your mind, it's best to understand how each brand compares against the other with background information as explained below.
Performance & Quality
Rainsoft water filter systems boast an admirable quality top that helps in eliminating harmful and detrimental agents such as clean masters. The exceptional quality also allows for a better upgrade to a high rate of flow of 50 gallons per day. That means water will remain clean and fresh.
Culligan water filter systems, on the other hand, simply offer excellent performance with top-notch quality. The company upgrades up a 0.5GPM flow rate alongside a micron rating of 0.5. It is purposely designed for quickly filtering water to provide fresh and clean water for consumption.
Ease of Use
Rainsoft water purifying solutions are considered super simple to use and ensure a dirt-free water supply. It won't take much time to fit well and helps to clear microbes as well as iron. The utilization method is straightforward and natural since it provides satisfactory performance overall.
The Culligan water filter system meanwhile features an on/off design that makes it quite simple to use. Another thing that makes it considerable for most shoppers is the accompaniment of an instruction manual guide that allows the user to comprehend the instructions on the setup.
Durability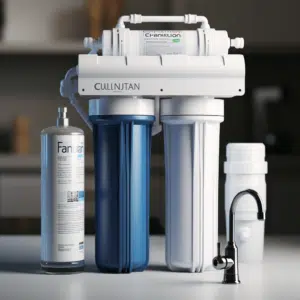 Another excellent and enjoyable feature of the Rainsoft brand is durability. Essentially, it offers a long-lasting solution for getting water for consumption. That means if you take water often, the resolution of the brand is capable of staying for two to even six months.
Culligan brand, on the other hand, supports the durability of their products with two years of performance. This makes it easy for buyers to get assurance that they're entitled to better repair and replacement in the event that there's any damaged part.
Pricing Point
Rainsoft filtration systems generally facilitate the natural making of fresh water at a manageable price. This gives homeowners easy work during the process due to the presence of high-quality features and excellent performance, all alongside a sensible quotation of the cost.
Culligan, meanwhile, is also considered one of the best brands that offer excellent prices in the market. It comes with unique benefits linked with quality at a decent and affordable price. Put simply, the Culligan water filter brings handy facilities with high quality at a considerable price.
The Bottom Line
So, who wins the battle? It's not that hard to determine the real winner from the above comparison review. In terms of value and average quality for everyday consumption, we would recommend the Culligan water filter. But if you're more interested in high benefits and top performance that combats germs and unwanted tastes, we would suggest the Rainsoft brand.