Best Time to Buy Lawn Mower, Discussing "When Do Lawnmowers Go On Sale At Lowest?" is important since maintaining a healthy lawn is hard, especially on a budget. From picking the best grass and fertilizer to buying a breezy water hose and the most economical, yet durable lawn mower, homeowners are always looking for ways to save money without sacrificing quality.
Although buying anything is best, getting a lawnmower at the right time of year will save you money and maximize benefits. Before discussing seasonal mower purchases, let's explore average lawnmower prices. A push mower costs a few hundred dollars, but a riding mower costs several thousand. For grass under 0.5 acres, a push mower works. Larger gardens and lawns require riding lawnmowers.
Best Month to Buy a Lawn Mower?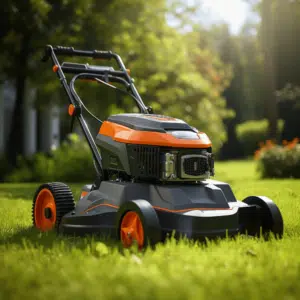 Although it might take more than just intuition to determine the best time to shop for mowers, there are resources to assist you to find the way. Consumer reports have it that the best months to purchase a lawnmower are April, May, August, September, and October.
Another popular school of thought is that it's best to purchase a mower right after the mowing season ends. Moreover, if you know the specific model of the model you want, then dealers and manufacturers will be more than willing to let you know when they offer special prices on mowers.
That said, October is regarded as the best month to make the purchase. The fact that lawnmowers are considered a seasonal item, means that their lowest possible price will be when the demand is low. i.e. after summer as fall begins.
Buy a Lawn Mower
But this will only mean something if the mower you're considering in April makes it until October. During early falls, dealers are scheduled to dispose of old models in stock. Physical stores, in particular, often have limited space for lawnmower displays, therefore unsold ones need to go as soon as possible.
Keep in mind summer is a busy season for the outdoors. It also tells homeowners to perform some yard upkeep. Even so, it also has three popular sales holidays that can lure mower buyers: Father's Day, Independence Day, and Memorial Day, which is the last Monday of May. During this time, retailer shops will most likely hold sales promotions as fast as your grass grows. As a result, the price ratio and selection of lawnmowers will be at their best and you may be able to take home one at a great deal.
April and May are also considered good months to buy lawnmowers on sales due to the wide range of selections and discounts. However, if you purchase a mower on sale during the early summer,you will not get the best value out of it. This is because the competition for the best lawn mower at this period,in regards to selection and price is noticeably great. You might have to put more effort into lining up the premises early to reserve on.
Do Lawn Mowers Go on Sale during Black Friday?
Yes, lawnmowers definitely go on sale during Black Friday. You can look up the best deals online on Amazon and Walmart.com. They can offer you great deals and discounts on various types of lawnmowers.
Do Lawn Mowers Go on Sale in winter?
It's possible to find a few lawn mower models on sale during winter as most homeowners will be looking for other things for the lawn. So instead of shopping for lawn mowers, buyers will be looking for snowmelt, shelves, snowblowers, and such. So if you really want to buy during winter, you may bump into three lawn mowers in the discount section.
While these mowers are probably what's left from the previous months, keep in mind that you won't be getting the best type that you're interested in should you consider purchasing any of those deep discounts. Shopping at this time might sacrifice your preference on what your desired lawn mower should have.
Do Lawn Mowers Go on Sale in Spring?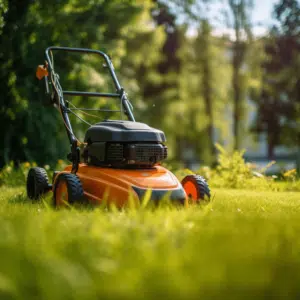 When it comes to buying a lawnmower, the law of supply and demand comes to play, just like what happens when other products and services go on sale. Homeowners usually focus on their yard maintenance during spring, when the climate is ideal for planting and buying a new mower.
Dealers expect this every year, which is why it's rare to find lawnmowers at low prices during springtime. Also, retail shops put new lawnmower models on display during this time. This might be very enticing, especially for new homeowners, but lawn mower prices are likely to be very high. Still, buyers can make the most out of this period by taking note of the good models that will fit their preferences.
Getting to the dealers' shop is one way to research the various lawn mowers as well as the new technologies present in more advanced models. It can also be an advantage to see the available models in person and ask some of your concerns to the store sales attendant. Perhaps the best thing about shopping in spring is the chance to take home your dream mower- the one that features everything you need and want.
While it is spring, you can actually put it to the test. If it shows a little trouble, you can always take it back to the shop. You will be lucky if the problems show up during the product warranty period. Compare this with buying a lawnmower during the last quarter of the year, for instance, and you'll definitely park it somewhere in your home.