In recent years, the window and door business has become extremely competitive. As a result, sorting through all choices may be difficult. We'll compare two window industry heavyweights, Thermo Tech Windows and Andersen, in this post so you can determine which is best for you.
Thermo Tech vs Andersen windows: Thermo Tech Windows Overview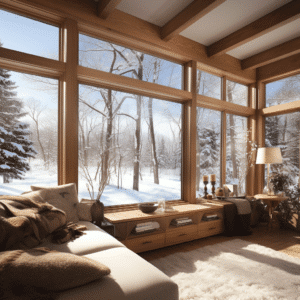 Thermo Tech is a window and door firm based in the United States founded in 1993.
Homeowners can expect more energy savings, beauty, and comfort with Thermo Tech products because they build in greater quality. Vinyl windows and doors from Thermo Tech come in various standard sizes, making new construction a snap. They also make replacement windows and doors for almost any project. There is no need to reframe. Simply order the window you require all the way down to 1/16th-inch increments, and they will be delivered.
 Situated in Sauk Rapids, Minnesota, Thermo Tech understands the need to produce windows that can withstand all types of weather. Their expanding network of over 500 knowledgeable dealers spans the Upper Midwest, with locations in Minnesota, North Dakota, Wisconsin, South Dakota, Michigan, Lowa, Illinois, and Indiana, as well as Canada.
Every window and door produced by Thermo Tech for new or replacement construction is made to order with one goal in mind: your total satisfaction.
Materials
Thermo Tech premium windows are made of vinyl. Vinyl is a sustainable and environmentally smart material that lasts.
Price
Thermo Tech windows have a diverse line of windows that can accommodate any budget. They have budget window lines that go for a couple of hundred dollars per window, right up to premium lines that can cost over a thousand dollars.
Durability
All windows manufactured by Thermo Tech are highly durable. This can be attributed mainly to the construction material used by this company.
Energy Efficiency
Thermo Tech premium windows and doors offer energy-saving glass performance packages to meet various needs. Each is put through rigorous heat testing to meet the most commonly accepted national standards. This guarantees that their windows will give a dependable, energy-saving performance for a lifetime.
Warranty
A lifetime warranty covers all windows from Thermo Tech. This means that Thermo Tech warrants that all window hardware shall be free from factory defects in material and craft for the structure's life into which the window is.

Thermo Tech vs Andersen windows: Andersen Windows Overview
As one of North America's oldest window manufacturers, Andersen has spent a long time honing the art of window production. Since its founding in 1903, the company has grown to employ over 12,000 people in its North American and European manufacturing facilities.
Andersen is regarded as a market leader. Their master casement window was a key industry first when it was launched in 1932. It was the first fully built window in the business, and it set a standard right away.
Another element that sets Andersen apart from its competitors is its dedication to producing high-quality energy-efficient windows while remaining environmentally conscious. The company has implemented environmental programs to lessen its environmental effect. They also intend to increase the quantity of renewable energy used in their facilities.
Materials
Andersen Windows are available in various materials, making them suited for various applications and uses. These materials include:
Vinyl

Composite

Wood

Aluminum

Fiberglass
Price
Because of the excellent quality of materials used, Andersen windows are more expensive than their competitors. Even the cheapest Andersen windows can cost up to $500 to install. The cost of their top-of-the-line windows might exceed $2000.
Durability
Andersen windows are long-lasting. Although fibrex, which is not as mold and rot resistant as vinyl, is used for most of their windows, their repurposed wood and polymer frame outlasts a standard wooden frame.
Energy Efficiency 
Andersen is known for its commitment to environmental stewardship. The major sources of energy efficiency in this product are the frame materials and double-paned glass. As a result, consumers can expect to save energy, increase comfort, and lower their carbon impact at home.
Warranty
Because of its great warranty, Andersen Corporation separates from the competition. It includes an exclusive Owner-to-Owner warranty. As the name implies, the warranty simply passes from the previous owner to the new owner. It also doesn't appear to have many obstacles to overcome.
In addition to the owner-to-owner warranty, all products from Andersen also come with a standard limited lifetime guarantee.
Thermo Tech Windows vs Andersen: Which One Should You Choose?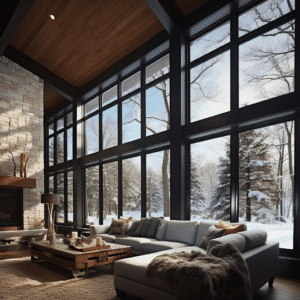 Both companies will offer you high-quality windows. Hence, choosing one over the other will mainly depend on your taste and preferences.
If you are looking for windows made from vinyl, you can try checking the vinyl windows from the two companies. On the other hand, if you are looking for wood, composite, fiberglass, or aluminum windows, your only option will be Andersen windows.
Both companies are considered to be on the high end in terms of price. The companies also perform similarly in terms of the quality and durability of their products.
Frequently Asked Questions
What is a Limited Lifetime Window Warranty?
One of the most popular warranties offered by replacement window providers is a limited lifetime warranty. A limited lifetime guarantee covers defects in the aesthetics and performance of your window.
Note that a limited lifetime guarantee may only cover replacement parts and not window repair labor. This means the manufacturer will cover replacement parts like sashes.
You may have to pay to have the window physically repaired by the manufacturer. Replacement window manufacturers, however, have different procedures. Make certain to inquire further with your sales agent.
Does Warranty Apply if You Install Your Products?
When you opt to install the products yourself, it is critical to inquire about warranty coverage with your window dealer. While some warranties will still cover self-installation, the majority will not. This is one of the most significant disadvantages of installing exterior remodeling products yourself.