Time tracking is a huge hassle. The process is tedious even when you are merely keeping track of your time on your most crucial duties.
Time tracking might break your flow and make it simple to forget things. Mac-only apps like RescueTime and Timing marginally improve the experience, but they don't track time spent on your phone or away from your computer. That is why you should go for superior options such as Timeular and TimeFlip.
This article will walk you through a comparison of Timeular and TimeFlip to help you pick the best option.
Timeular vs TimeFlip: Quick Comparison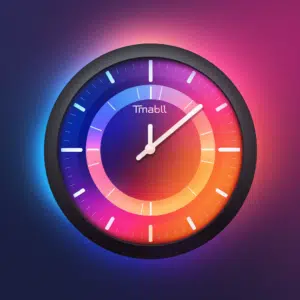 There is not much difference between Timeular and TimeFlip.
About Timeular
A Timeular is an exciting time tracking solution that utilizes a physical object to start and stop timers. The Bluetooth tracker is necessary to get the most out of the Timeular app, which can be downloaded free from the company's website.
Pairing the 8-sided tracker with the app is easy and only takes a few seconds. Once established, the connection is stable and provides a fun way for you to set and stop timers. Remove the tracker from its base, position it so that one of its eight sides is facing up, and launch the corresponding timer in the app.
Timeular lets you set timers for each tracker side and have the app start and stop them based on which side is up. When you flip the tracker, any running timers stop and are replaced by new ones.
The tracker stores all tracking data. The tracker can upload data from the last syc when linked to the app. The software will then display your time spent numerically and visually.
About TimeFlip
TimeFlip is a physical and Pomodoro timer that links to a smartphone and web app for thorough task tracking.
The cube acts as your input device. Up to a dozen activities, represented by stickers on each of the cube's 12 sides, may be assigned. When switching between activities, you flip the cube so that the action now being tracked is at the top.
Since the cube saves tracking information locally, your phone does not need to connect with it continually. The data accumulated since the last sync is uploaded when you sync the cube with the app. You'll receive a numerical and visual breakdown of your time usage from the app. You can modify the record if you discover tracking errors, such as forgetting to pause it during a break.
What Are the Differences Between Timeular and TimeFlip?
The number of tasks you can track and the price for the entire feature set are the two main distinctions between Timeular and TimeFlip.
There are two versions of the Timeular: Basic and Pro. The basic version goes for $89, includes only the tracker and the basic app, and has no subscription.
The Pro version comes with two subscription options. The first is a six-month subscription for $79, and the second is a 12-month subscription for $129. Each option is followed by a month-to-month Pro subscription that you can cancel anytime.
For $249, you may also choose the lifetime Pro option to forego future subscription fees entirely.
The TimeFlip pricing scheme is significantly more straightforward: You can purchase a single tracker for $99 and access all features. Additional savings are available if you purchase sets of three trackers or five trackers for your team. No hassle, no subscriptions.
Timeular's basic package offers limitless desktop and mobile app tracking and a lifetime license for the Basic program. The ability to create charts and reports, keep track of goals, export data, communicate with others, and receive priority assistance are all included with the Pro upgrade, which you may purchase at any time.
Similar capabilities to the Pro plan of Timeular are available on the TimeFlip. The data can be edited or exported, it connects with Google, Apple, and Outlook calendars, and you can access the API or BLE protocol to build custom functionality.
Up to 12 activities can be tracked with the TimeFlip. With only eight sides on the Timeular cube, you can monitor a maximum of eight different activities.
Timeular vs TimeFlip: Which One Should You Go For?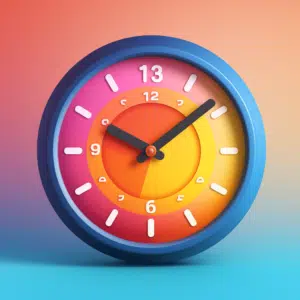 The TimeFlip outperforms Timeular by a wide margin because it offers Pro-level capabilities without a monthly fee and at a lower price. The TimeFlip2 should be your first option if you're seeking a tool to help you with time tracking.
Frequently Asked Questions
Where in Poland is Timeflip Located?
In Poland's Wielkopolskie region, TimeFlip is situated in Poznan.
How Do You Turn off Timeflip?
To unpair the TimeFlip2 and move it from one user's phone to another, go to the Settings menu and select "Disconnect TIMEFLIP."
What Mobile Operating Systems are Supported, and Where Can You Obtain the TimeFlip App?
TimeFlip2 currently supports iOS 10.0 and Android 7.0. The TimeFlip2 app is available on Google Play or the App Store.
How Do You Mark Tasks on Your TimeFlip2?
To mark tasks on your TimeFlip, use the offered stickers without or with predefined icons.
How Do You Stop/Start Tracking on Your TimeFlip2?
On the app tracking screen, click the pause/play icon. You can also directly double-tap the gadget to pause or resume tracking.
How Do You Switch Between Tasks on Timeuler?
Flip the tracking devices to make your current tasks face up to switch between tasks. Remember that it could take 1-2 seconds to sync with the mobile app after a flip.
Can TimeFlip be Made to Automatically Pause in Case You Forget to End it?
Yes, choose the required auto-pause range from the settings menu.
How Long Do Batteries Last on a Time Tracker?
No less than six months. Please only use alkaline batteries from trusted brands for more prolonged, safer operation. Be aware that batteries of poor quality may leak liquid and harm the gadget.
Final Take
We hope this article has given you all you need to know about Timeuler vs TimeFlip. However, selecting which one suits you depends on your taste and preferences.