Visible Wireless and Straight Talk, Straight Talk and Visible Wireless are two fairly new players in the mobile industry, but they have made substantial waves by providing simple and affordable plans that people like. But how do you know which is better for you? Here's a short comparison review.
Visible Wireless is generally ideal for those who want truly unlimited data, but are rather okay with somewhat slower data speeds. It also provides better family plan deals.
On the other hand, if you haven't heard of Straight Talk Wireless, then it's probably because you aren't a Walmart shopper, which exclusively sells the brand. Straight Talk guarantees deals on prepaid cellular plans.
Visible vs Straight Talk: Overview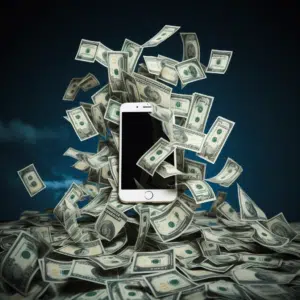 Visible Basics
Unlimited data plan keeps things really easy by offering only one plan. It is an impressive one overall, and suitable for the majority of people. Here is a brief of Visible's $40 unlimited data plan. These are the key features you will enjoy if you opt for Visible's unlimited data plan.
Access to 5G networks available with a 5G capable device

Unlimited data, talk, and, text

Unlimited hotspot data

Coverage on Verizon's huge network

Deals on the newest phones
Granted that you will get all these for just $40, Visible's plan definitely becomes one of the best on the market. But we are not just here to praise their pros. There are some downsides as well, majorly having to do with data throttling and deprioritization.
Visible customers will not get super-fast data speeds on a 4G LTE network. That means your data will be deprioritized and throttled by the parent network. As such, Visible just comes out and gives a clear speed range of 5-12 Mbps.
While this is still enough for many basic tasks such as streaming video and music, if you're someone who needs reliably fast data for gaming, streaming, posting, or working, you might be better off with another carrier. Or else, make sure you stay in a 5G-serviced area, where data speeds will be throttled.
Straight Talk Basics
Straight Talk has several different cellular plans. They normally include unlimited service for 30 days unless you have Auto-Refill. Auto-refill automatically renews any plans and may even qualify users for a discount.
One best thing about Straight Talk is that it offers a truly unlimited plan at $55 per month, alongside $45 and $35 plans that lower speeds to 2G after you use the availed data. Service Plans do not incorporate personal hotspots and video streams at 480p, which is dubbed DVD-quality by the service provider.
You will have 25 GB, at $35 per month or $34 with Auto-refill; 25 GB at $45 per month or $44 with auto-refill; and unlimited data at $55 per month or $50 for three months with Auto-refill.
Lastly, Straight Talk customers' speed is deprioritized behind direct customers on the network under operation in the event of congestion. For instance, if you are using Verizon's network, these customers will get priority during busy times.
How to Choose a Cell Phone Plan
After many years of evaluating cell phone plans, sources have come up with some criteria that many people should consider before actually signing up. Here is what you should look for:
Price
It's easy to think you are getting a good deal, but there is no way to know that for sure until you look at the competition. So, try to put the prices side to side before signing up. This will eliminate the chances of you having to switch later.
Data
You have to determine how much data you need every month. Then get a plan that offers you what is enough, but not too much more. Keep in mind not all data is created the same way. Therefore, make sure your chosen carrier has data speeds that match your needs.
Coverage:
The three common networks run by T-Mobile, AT&T, and Verizon all provide pretty impressive coverage. Even so, one may have overall better service in your specific area. So check through the coverage maps to see which is best for you.
Features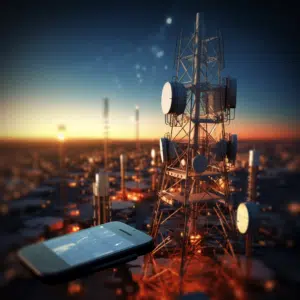 Are you planning to use your phone as a mobile hotspot? Would you like to enjoy extra perks, such as a free subscription to streaming services? Or are you interested in international coverage for your business travel? Get through these questions and you will make a much better decision in the end.
As for the pricing, things can get a little funky. There's no doubt that Visible offers some of the best cheap plans on the market, but keep in mind that the company's advertising can be a little deceiving. Most of the prices listed there are introductory. Probably after your first month, these prices will increase at a significant rate.
The Bottom Line
Comparing Visible and Straight Talk is like comparing apples and oranges. Visible is a great carrier, and you pay a premium on services. That said, however, you will get the best speeds, coverage, as well as great extra packs such as iPad data at a budget price per month. The company also offers affordable prepaid plans that can give you plenty of value.
So, should you choose Visible or Straight Talk? Well, if you are a data-hungry consumer on a limited budget, you might want to choose Straight Talk for sanity. But if you have a budget to keep, you will be better off with data from Cricket, MetroPCS, or Virgin. All of these service providers offer options that can match your budget pretty easily.
If you are choosing Straight Talk, then you are probably looking for deals. While the carrier does provide the latest Apple and Samsung flagship phones, they do emphasize older models. Apparently, they excel at offering a variety of older handsets that cost $300 or less. As you probably already know, they also have a bring-your-own-device option.
All things Considered, Visible is the clear winner and has phone plans to match every budget while still providing great customer service and support. Well, Straight Talk does have a call center, but any issues outside of basic setup queries can be a little complex to solve. You see many reports online of people not receiving the right assistance and deciding to change carriers.