Selecting the best toilet for your bathroom can be a challenging task. This is especially if you are choosing between toilets from top brands such as the American Standard and Kohler.
This article will compare toilets from these two brands, American Standard Champion 4 and Kohler Cimarron, to make your work easier.
American Standard Champion 4 vs Kohler Cimarron: American Standard Champion 4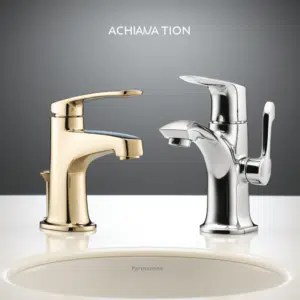 You'll be pleased with this toilet because, as many reviews have noted, it doesn't easily clog. Thanks to the sturdy 4-inch piston added to its system, it can flush out 70% more mass than the other toilets can in a single flush!
It also has a big, glazed trapway 2 3/8 inches in diameter. Despite being quite effective, it works rapidly and quietly.
The toilet belongs to American Standard's Right Height Collection and has an elongated bowl with a height of 16.5″. When it comes to installation, it may be installed in any typical bathroom because of the 12-inch rough-in.
Some people do not enjoy toilet cleaning. American Standard uses an Everclean surface on this toilet, which may maintain its cleanliness for a respectable amount of time. Also, being a one-piece toilet and not needing to clean nooks and crannies fully makes cleaning it much simpler. This toilet likewise meets the 1.6 GPF criterion set forth by the government. So you can conserve water and pay less for water.
The soft-close toilet seat is another appealing aspect of this toilet. You won't have to worry about making noises that could wake other people when using it in the middle of the night.
The warranty is valid for ten years.  A warranty of this kind is typically offered for long-lasting, high-quality products. Therefore you can be sure that you will not only benefit from the strong flush offered by this toilet, but it will also last for a long time.
Pros
Thanks to its 1.6 GPF operation and one flush power, the toilet is water efficient
It has an appropriate height
Due to its one-piece construction and Everclean surface, it is simple to clean
With such a soft-close seat, slamming or unintended noises won't occur.
Cons
The elongated bowl might be too large for the smaller bathrooms
American Standard Champion 4 vs Kohler Cimarron: Kohler Cimarron
One of the things you will admire about this toilet is the amount of water it utilizes. since it is a low-flow toilet that utilizes only 1.28 gallons of water per flush, you can sure conserve water.  You can conserve 16,500 gallons of water annually compared to a toilet that uses 3.5 gallons per flush. This also implies that your water bill will go down.
You may match the toilet with any bathroom décor in terms of aesthetics. It comes in various colors, including ice gray, black, white, biscuit, and sandbar.
Furthermore, because this toilet is made of vitreous china, you can count on its endurance. Its 16.5-inch height is ideal for user comfort and has a round bowl.
You must remember that it has a 12-inch rough-in before installing it. This toilet's glazed trapway measures 2 1/8″ to avoid clogging problems. 
Its strong flushing system, known as Aquapiston technology, also reduces clogging. You'll see water flowing through the rim in a 360-degree circle every flush. A 12-month warranty covers the parts. Unfortunately, the seat and supply line must be purchased individually.
Pros
The toilet is water-efficient
It has a comfortable-height bowl
Its features current designs
It offers several color options
Cons
Because it is a two-piece toilet, cleaning the nooks and crannies takes extra time.
Both the seat and the supply line must be purchased individually.
American Standard Champion 4 vs. Kohler Cimarron: Head-to-Head Comparison
Problems with Clogging and Leaks
Both Cimarron and Champion 5 have cutting-edge, powerful flushing systems. There is no question that Champion won't clog quickly because it can eliminate 70% more waste than a standard toilet. On the other hand, Cimarron's DryLock installation can prevent leaking.
 Water Consumption
Many people are concerned about water saving, so consider this while selecting a toilet. Both of these toilets have received the WaterSense certification, proving they conserve water. Although Cimarron only uses 1.28 gallons every flush and Champion 4 uses 1.6 gallons, the difference is negligible. With Champion 4, you won't always need to flush twice because it can eliminate greater mass.
Flushing System
These toilets have gravity-operated flushing mechanisms, but they operate differently. A 4-inch piston flush valve and a siphonic jet are used in the Champion 4 to produce a strong flush. 70% of the mass can be forced down the pipe because the water exerts great pressure when it approaches the rim. It's interesting to note that despite its strength, it operates silently, preventing blockages from bothering you.
Cimarron flushes using Aquapiston technology with a canister flush valve. When used together, the water blasts out to thoroughly clean the bowl. While you conserve water for daily use, clogging won't be a problem.
Cost and Warranty
Unlike Cimarron, which has a one-year warranty, Champion 4 has a ten-year warranty.
Champion is more affordable than Cimarron because it costs only about $500 as opposed to $700. Cimarron's increased cost may be offset by the money you can save by using 1.28 GPF.
Additionally, you need to purchase the seat and supply line for the Cimarron separately. So be ready for this additional expense.
American Standard Champion 4 vs. Kohler Cimarron: Which One Should You Go For?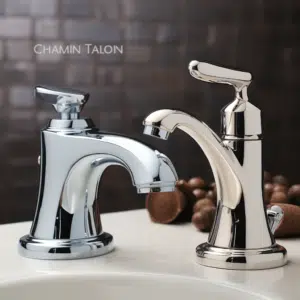 The flushing mechanism, water usage, bowl height, robustness, and aesthetics are considered when contrasting the American Standard Champion 4 with Kohler Cimarron.
 Both of them excel in some areas. The Champion 4 is designed for people who typically take heavy dumps and only require one flush.
Kohler Cimarron is suitable if consumers want flushes that utilize less water. It will undoubtedly help save much water.
Frequently Asked Questions
Does American Standard Champion 4 Installation Call for Expert Assistance?
Since the Champion 4 is a one-piece toilet, installation is straightforward. A skilled do-it-yourselfer can readily install the toilet, but an expert installation is advised in all other cases.
Does the Kohler Cimarron Come with a Seat?
The Kohler Cimarron does not come with a seat. You must purchase the seat separately.
Does Kohler Cimarron Leak Over Time?
 Fortunately, the Kohler Cimarron does not leak. It has a DryLock installation in the water tank to stop leaks, a problem that two-piece toilets frequently experience.