Are you searching for a window replacement to fix a damaged one? Or perhaps you'd want to give your house a much-needed makeover.
There are several brands and styles of windows to pick from in the construction industry. However, which firm produces the highest-quality windows for the least money? In addition, which is the best replacement window? Is it Castle windows or Andersen? This article covers everything you wish to know about Castle Windows and Andersen. Stay tuned.
Castle Windows and Andersen are the window juggernauts compared to each other more frequently for a good reason. The two firms provide an incredible array of windows. Their items come in various sizes built from a variety of durable materials. Generally, Castle Windows and Andersen offer elegant and economical products.
Castle Windows and Andersen Overview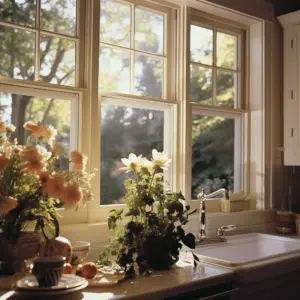 Castle Windows has offered high-quality replacement windows in the United States for over 40 years. It's a family-owned windows company that takes pride in serving its clients with the highest dignity and treating customers like family. The firm is well-known for providing a lifetime guarantee on all items, including frequent product servicing.
All of Castle's window products are customized according to customers' requests, and the majority of the window frames are made of vinyl. Castle also provides entrance door, siding, and roofing services in addition to window replacement.
On the other hand, Andersen is a well-known window marketer and maker. They sell casement, double-hung replacement and modern building lines. For high efficiency and low emissivity, Andersen Windows are available in wood, composite, clad, vinyl, argon, or gas-filled glass.
The Andersen windows are manufactured from high-quality materials while being reasonably priced. For their beautiful Architectural series, Andersen provides levels that start at 100 series and continue up to 400 series.
Custom windows with additional security measures are also available from Andersen Windows. The Andersen window replacements are slightly more expensive than Castle Windows. Still, they're worth the price because the company offers a more extensive series plus the guarantee of ultimate customer satisfaction.
Price
Andersen is typically more expensive than the Castle window and other replacement window manufacturers like Pella. The most popular Andersen window is the 400 series, available at an average price of $375 without the installation cost. Installation costs tend to vary from one window type to another.
Castle windows estimate the cost of three window types, one triple plane, and two double planes, at prices of between $24k and $29K.
Generally, the Andersen windows are more expensive than the castle windows. The bigger question is whether the Andersen windows are worth the higher price.
According to diverse customer reviews, Andersen windows come in exceptionally high-quality standards. In addition, the same Andersen windows have comprehensive warranties, and the customer support is more reliable than other brands. With good durability and product excellence among others, Anderson is worth the higher price.
Material
Castle window frames are primarily made from vinyl, while the Anderson window frame is made from materials such as wood, composite, clad, vinyl, argon, or gas-filled glass. When ordering Andersen windows, you need to state precisely the type of material you wish your window frame to have.
Why Choose Castle Window
The Castle Windows lifetime warranty assures that all their windows last for a lifetime. The lifetime warranty is even transferrable to future homeowners if you sell your property. Other window companies may advertise lifetime guarantees, but the tiny print frequently contradicts this. Castle Windows lifetime warranty covers you for the rest of your life, whether you have bow, awning, double-hung, or casement windows.
Compared with the Andersen windows, they are cheaper and available in more window style variations. Andersen doesn't offer the lifetime warranty while Castle windows do. In addition, the price of Andersen tends to vary from one dealer to another, while the Castle windows have a relatively fixed price that is known to all retailers and wholesalers.
Therefore, if you want to evade the disadvantages you're likely to encounter with the Andersen windows, you can go with Castle windows. Notably, Castel Windows Company is a dedicated partner to help you meet our expectations effortlessly.
Why Choose Andersen
Andersen windows are a great choice if you're looking for efficient and durable replacement windows. However, your budget should be high.
Every search for a replacement window starts with Andersen. The brand is an industry giant because of the quality product and service dedication that drives value.
Andersen replacement window Company sells famous window styles in different collections. The five-window collections of Andersen include the E-series, A-series, 400-series, 200-series, and 100-series.
The E Series is a popular choice among architects since it offers more than 50 different options for aluminum-clad windows. You can try other interior and exterior window color combinations with custom color options to improve your curb appeal.
Andersen 400 is the most famous series available in 7 different styles that include specialty shape, bay & bow, gliding, awning, picture, and double hanging windows.
Andersen 100 Series is the cheapest brand that requires little maintenance. They are majorly made from fibrex and are designed for hard weather conditions. The quality of the Andersen 100 series is not sacrificed for durability. The price starts from $400 and is much similar to the high-quality vinyl windows like the castle windows.
Other features that make Andersen a popular brand include the variety of colors available and resistance to fading, rotting, decomposing, and peeling.
Andersen Windows increases the sustainability of your home. Apart from being the most competitive brand in the window replacement field, Andersen windows guarantee high energy efficiency.
Clear Winner: Andersen Windows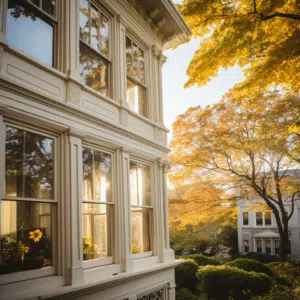 Andersen is an eco-friendly replacement window. They are the high-end upgrades you need for your home because they last longer than the vinyl and cheap aluminum options like Castle Window.
The price of Andersen might be a bit higher than for Castle windows, but you can choose the size and style that fits your budget. During purchase you can also get significant discounts. Some competitors offer the cheaper options of Andersen, and they don't sacrifice quality.
Most people prefer Andersen windows because of the diversity of materials used. Castle windows are made from vinyl material only and Andersen are made from wood, composite, clad, vinyl, argon, or gas-filled glass. In addition, the Andersen series also covers the interest of every homeowner.
Andersen windows require little maintenance and offer an investment return of more than 70%. The reputable brand improves energy efficiency, and that is why it's the top choice for architects, contractors, and homeowners. The most amazing thing you can get from Castle windows is the life insurance cover and the lower price that is slightly lower than Andersen's.