Milgard is one of the leading manufacturers of energy-efficient windows and doors. The company offers a wide range of products, from entry-level vinyl windows to high-end wood-clad models.
The Milgard Essence series and Ultra series are two lines within the company's portfolio that offer a wide range of window types and styles. While both lines have a similar look and feel, there are some key differences between them that you should consider before making a purchase decision.
Milgard Essence Series vs Ultra: Overview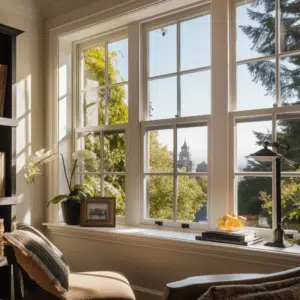 Milgard Windows and Doors is a leading manufacturer of high-quality, energy-efficient new construction and replacement windows, patio doors, and entry doors. The company has been in business for over seventy years, and its products are sold through independent dealers across North America.
Milgard offers a complete line of residential replacement windows and patio doors, including single-hung, double-hung, casement, awning, and bay styles. All of their products are designed to meet or exceed industry standards for energy efficiency and durability. Their extensive selection also includes decorative glass options for virtually any design style.
Milgard's Essence™ and Ultra™ series of replacement windows are among the best-selling lines of windows in the industry. The Essence series offers a great combination of energy efficiency, easy maintenance, and value. The Ultra series features higher-performance glass and frames, as well as many other features that make these windows stand apart from the competition.
The Milgard Ultra™ Series and Essence Series windows are two of Milgard's most popular lines. Both offer great value for the money, but they differ in some ways.
Milgard Essence vs Ultra: What's the Difference?
Both the Essence and the Ultra series are available in various sizes, styles, and colors. While the Ultra series offers more options, it's essential to understand the differences between them so you can choose the right style for your home.
Window Materials
The Milgard Essence Series is made from high-quality vinyl; the Milgard Ultra Series is made from upscale fiberglass. The vinyl material of the Essence Series offers great durability, sealability, and design flexibility. It is also more affordable than fiberglass. On the other hand, the fiberglass material of the Ultra Series offers a higher level of insulation and soundproofing than vinyl. In addition, it has a much longer lifespan than vinyl.
The Ultra Series' fiberglass also features a special design that makes it both more resistant to weathering and less prone to condensation on the inside of the window.
Frame Colors
The Milgard Essence™ is a line of windows that has a very modern look and feel. The Essence window is available in an assortment of color options, including white and tan. This can be great for homeowners who want their home to have a more neutral color palette.
In contrast, the Milgard Ultra™ Series features a wide variety of frame colors, including black, white, and bronze. While this does give you more options to choose from, it can also make it difficult for you to create a cohesive design scheme for your home.
Glazing Options
The Milgard Essence and Ultra series offer several glazing options: Dual, triple-pane glazing, low-E glass, and argon gas-filled glass. Low-E glass helps keep your home warmer in the winter months and cooler in the summer months by reflecting heat back into your home during these seasons. Argon gas-filled glass helps reduce condensation on the inside of the window due to temperature fluctuations from outside weather conditions. Both glazing options are excellent choices for homeowners who live in areas where temperatures fluctuate greatly throughout the year!
Hardware Options
Both lines offer several hardware options, including handsets, locksets, and casings. The Essence Series features a sliding deadbolt, while the Ultra Series offers a double cylinder deadbolt. Both lines also feature door handles that are ADA compliant and come with ADA options. The Ultra Series offers more options than the Essence Series.
Ultra offers a variety of door options, including single-hung, double-hung, sliders, arched and glass inserts. It also has a wide variety of glass choices to complement each door style.
Essence doors are available in a single-hung or double-hung configuration with an optional transom option for the upper sash. Essence doors can also be ordered with an optional glass insert that makes the door more energy efficient while providing a beautiful view through the glass.
Energy Efficiency
Milgard's Essence Series is an energy-efficient window that offers homeowners a variety of options depending on their budget and style. The Essence Series is available in four different sizes and three different glass options, so you can find the right one for your home.
Milgard's Ultra Series is also an energy-efficient window that's available in five different sizes. The Ultra Series also has three glass options, but they are slightly more expensive than those offered by Milgard's Essence Series.
Window Styles
The Essence series includes casement, single-hung, and double-hung windows with a variety of glass options — including Low-E; Argon gas; dual-pane, and laminated glass — as well as several color choices, including white, almond, and beige. The Essence series also features vinyl frames with matching interior profiles, which add an attractive finish to your window installation.
The Ultra series is a step up from the Essence series and includes many more options. It features casement, slider, single-hung and double hung windows in several different sizes as well.
Pricing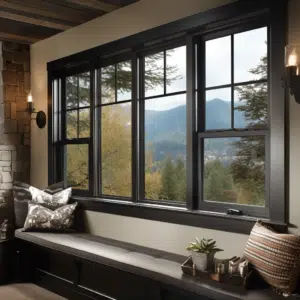 If you're looking for a cost-effective yet high-quality window option, Milgard has you covered. The Milgard Essence Series and the Milgard Ultra Series are both excellent choices for homeowners looking for top-of-the-line products at an affordable price.
The Milgard Essence Series is a great entry-level window. If you're looking for value and performance, this is the right window for you. The Milgard Ultra Series is a high-quality window with more features. It's more expensive than the Essence Series but offers better quality and better energy efficiency.
Milgard's Lifetime Warranty
Milgard offers a Lifetime Limited Warranty on all of its products. This warranty provides coverage for the original purchaser of any Milgard product. The warranty applies to the material and workmanship for as long as you own your home.
Both lines come with a lifetime warranty on their windows and doors, which means that any break or crack in your window's glass will be replaced at no cost to you. This is a great feature for homeowners looking for quality products that will last for years.