Food Lion and Kroger are both popular grocery chains that have been around for decades. With over 2,600 stores combined across the United States, these two companies are major players in the retail food industry.
Food Lion vs Kroger: Brand Overview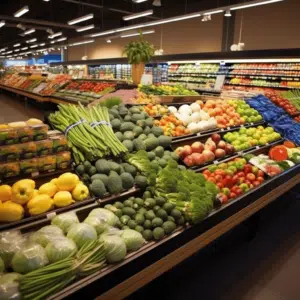 Food Lion, LLC is a supermarket chain owned by Ahold Delhaize. It was founded in 1957 and currently operates 1,100 stores in 10 states with approximately 60,000 employees. The company's headquarters are located in Salisbury, North Carolina.
Kroger was founded in 1883 by Bernard Kroger as a dry goods store in Cincinnati, Ohio. The company grew rapidly through acquisitions and mergers until it became one of America's largest grocery stores, with more than 2,600 locations nationwide. In 1998, Kroger merged with Fred Meyer to create The Kroger Co., which today operates under several banners, including Kroger Marketplace stores and Harris Teeter supermarkets.
Both companies offer a wide variety of products at competitive prices, but there are some subtle differences between them that we'll discuss below.
Food Lion vs Kroger: Differences
Food Lion is the cheapest grocery store in our survey. Prices can vary by location but expect to pay slightly less at Food Lion than at Kroger stores for comparable items.

Kroger has a wider selection of products and services, from deli meats and produce to frozen foods and household supplies.

Food Lion is less well-known than Kroger.

Kroger often offers coupons and promotions that are more frequent than those of its competitor Food Lion.

Kroger provides customers with order tracking support, but Food Lion does not.

Both have similar return policies, which is to say that their customers will get refunds under certain circumstances.

Both stores offer a loyalty program that gives you points every time you make a purchase at the store. You can use those points for discounts on future purchases or win prizes.
Food Lion vs Kroger: How Do They Compare?
While they have similar offerings, there are some key differences between Food Lion and Kroger. Here's what you need to know about each company:
Price
The prices at both stores are comparable — sometimes even lower than other grocery chains — but with coupons and special deals from time to time it's hard to tell which store is cheaper on any given item.
Food Lion tends to have lower prices than Kroger. While prices can vary by location, you're likely to find that the store offers slightly better deals than its competitor on similar products.
In general, however, both chains offer good product deals compared with other grocery stores.
Return Policy
Food Lion's return policy is a bit more generous than Kroger's, but only slightly. Both chains allow you to return food within 30 days of purchase or delivery for a full refund, minus the cost of any coupons used on the original purchase.
If you've got a receipt, you can also get a refund if you change your mind after 30 days, but not if you don't have a receipt.
Selection
Kroger has a wider selection than Food Lion because it has more stores than Food Lion does. However, both companies have an impressive selection of items for sale at their stores.
Kroger has a wide variety of fresh produce that includes fruits and vegetables from around the world. Their selection includes organic options as well as conventional products. Food Lion has a good selection of fresh produce that is available year-round at all times. They offer conventional options as well as organic products for those who opt for this type of food.
Kroger offers more items than Food Lion, but it also sells many more non-food items than Food Lion does. This includes clothing, electronics, and home improvement supplies — things that aren't found at most supermarkets but can be found at Walmart stores or Target stores instead.
If you're looking for something specific, such as certain types of produce or meat cuts, then there's a good chance that your local Food Lion will have them available for purchase.
Customer Service
Customer service can be a major factor when choosing between two similar products or services. The quality of customer service may vary depending on where you live or shop, but both Kroger and Food Lion have earned high ratings from customers for their service quality.
If a customer has a problem with his or her order, both stores will work with them to resolve the issue. The employees of Food Lion and Kroger are always friendly, knowledgeable, and helpful.
Kroger provides customers with order tracking support, but Food Lion does not. Customers can use mobile apps to view their orders and track their deliveries.
Product Quality
Food Lion and Kroger are both known for their wide variety of products and low prices. However, when it comes to product quality, they're not exactly equal.
Food Lion has a reputation for being a low-price grocer, but that doesn't mean it skips on quality. The store offers an impressive selection of organic and natural products, along with conventional groceries.
Kroger is generally considered to be an upscale chain with higher quality products than other grocery stores. While it's true that Kroger offers many unique brands that you won't find at other stores, it also offers national brands at reasonable prices.
Discounts
Both companies offer discount programs for shoppers who pay by cash or debit cards. Both stores also offer discounts on prescription drugs and other health-related goods.
Kroger's coupons are typically on sale for much longer than those of its competitors. In addition to offering more frequent coupons, Kroger often offers more money off of products than Food Lion does.
The best way to save money at Food Lion is through their frequent shopper program. This card comes free when you sign up online, and it allows you to earn points every time you shop at any location nationwide.
Food Lion offers discounts on select items each week, which can be found on the website or in their circulars. They also offer customers coupons through their mobile app or online, which can be used to get discounts on specific items at checkout.
So, Which Brand Should You Choose?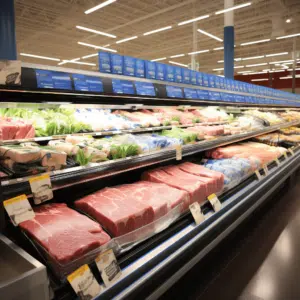 It's a tricky question, and there's no right or wrong answer. It all depends on where you live and what you're looking for in a grocery store.
If you're lucky enough to have both in your area, we recommend shopping at both stores. The differences between the two are subtle, but they can add up to significant savings over time.