Pest control is a serious business. However, there are two ways to get pests under control: the old-fashioned way and the new-fashioned way. In this article, we'll break down the differences between great stuff pestblock vs regular and which one is better.
Great Stuff Pestblock vs Regular: What is Great Stuff Pestblock?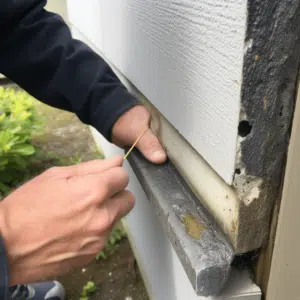 Great Stuff Pestblock, a non-toxic foam, is injected into gaps and wall cavities to repel vermin. Interior and external use. The foam swells to cover the void, creating a 10-year-guaranteed seal. Thus, it can prevent insects from entering your home or office and spreading infestations.
Great Stuff An independent lab tested Pestblock for termite resistance to ASTM criteria.
Great Stuff Pestblock provides a convenient, cost-effective solution for pest exclusion by creating an insect, rodent, and wildlife seal safe for humans and pets. Use this foam around pipes and plumbing penetrations, ductwork casing openings, attic penetrations, and other indoor/outdoor applications where pests are a problem.
Great Stuff PestBlock Pros:
Easy to Use: Great Stuff PestBlock sprays and foams. The applicator tube makes it easy to apply sealant where you need it, and neither form requires mixing.
Great Stuff PestBlock is safe for people and pets because it has no smell.
The spray foam sealer works on wood, concrete, metal, vinyl siding, brick, stucco, and more!
cover Air Leaks: EPA-registered substances cover cracks and holes that pests may enter your house or business for a long time.
Great Stuff Pestblock vs Regular: What is Great Stuff Regular?
Great Stuff Regular is an odorless, non-toxic, versatile foam sealant that fills, insulates, and permanently seals air leaks in walls, floors, and even cracks in window and door frames. It forms a flexible, water-resistant barrier that helps keep moisture out and lets heat and air conditioning (or cool air) in.
Great Stuff Regular provides the ultimate protection against annoying pests. Pests like roaches, ants, and mice will steer clear when they smell it. This flexible sealant is easy to use and comes in a tape-like can that makes the application quick and clean.
Benefits of Great Stuff Regular
Easy to Use: The thinner consistency of Great Stuff Regular makes it much easier to apply than other foam sealants. With regular Great Stuff, you can simply spray it into cracks and crevices where pests are entering your home or crawling over your baseboards. The foam will immediately begin expanding and sealing out pests within seconds of application!
Works on All Surfaces: Great Stuff PestBlock foam is ready to use right out of the can, so no mixing or measuring is required. And since it expands to fill gaps and cracks, you can use it in places where other sealants won't work. This makes it ideal for sealing around pipes and wires, where other spray foam may not expand properly.
Comes in Several Sizes: There are several different sizes of the Great Stuff Regular available depending on how large an area you want to treat and how much money you want to spend on treatment products. This makes it easy to find an option that fits your budget and meets your needs without having to compromise on quality or effectiveness.
What's the Difference Between Great Stuff Pestblock vs Regular?
In Great Stuff Pestblock, you'll find many of the same active ingredients found in regular Great Stuff Foam Insulation. It's just that they've been mixed with a special adhesive to create a foam that stays in place. It's also been designed with a different consistency, which means it doesn't expand quite as much as regular Great Stuff Foam Insulation.
When to Use Great Stuff Pestblock vs Regular
Pipe and Plumbing Penetrations
If you have an area that needs sealing, like a pipe penetration, then you should use the Great Stuff Pestblock. It's made especially for this purpose and can be used around pipes without worrying about it drying up and cracking.
Ducting:
You can use either product for sealing ductwork, but we recommend using regular Great Stuff if you need to fill small gaps between pieces of ducting because your home is heated or cooled by forced air.
Indoor/Outdoor Use:
Both types of foam can be used indoors or outdoors, but we recommend using regular Great Stuff if you plan on using it outside because it has better resistance to UV
Attic Penetrations:
Attic penetrations are another pestblock foam strength. Sealing attic penetrations prevents pests from entering and damaging your home or structure. The pestblock foam will seal these holes correctly and protect against termites and carpenter ants!
Sill Plate: If there is any chance that moisture from the basement could migrate into your home, you should use Great Stuff Regular. It will seal around the sill plate and prevent water from seeping through. This is especially important if you live in a climate where freezing and thawing are common.
Electrical Penetrations: If there are electrical penetrations anywhere in the foam, such as outlets or switches, you need to use Pestblock. The regular version may allow insects to come through these holes and into your home.
How to Use Great Stuff Pestblock and Regular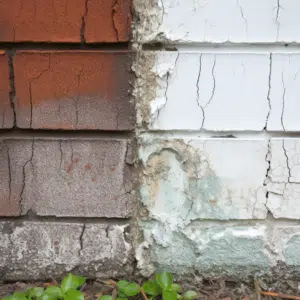 Shake thoroughly: Before applying, shake the can vigorously for 30 seconds or until the contents are mixed. This ensures no clumps of foam (like whipped cream) in the can.
Hold can upright: Holding the can upright will allow the nozzle to be at the correct angle for spraying. Always keep your finger on the spray button when not in use so that when you go to spray, it's ready to go and doesn't get pressed accidentally while in storage.
Point away from face and other objects: When using Great Stuff Pestblock, make sure not to spray directly at any surfaces or people. The foam expands quickly, so you want to be sure that it doesn't get on anything that might be damaged by moisture or expansion (i.e., electronics). Also, make sure not to spray directly at yourself either – just point it down and away from your face and body!