Ply Gem vs Andersen Windows are looking for the best windows for your home, you have probably heard of both Ply Gem and Andersen windows. Both brands are known to produce high-quality products that can be used in residential homes. However, there are some differences between the two that can help you decide which one is right for you.
In this article, we will compare Ply Gem vs Andersen windows to help you make an informed decision about what kind of window installation you need for your home.
Brand Overview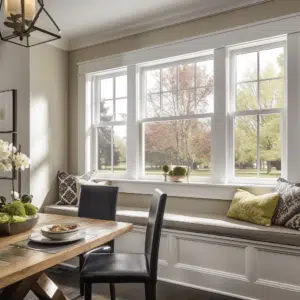 Both companies offer a range of window styles, including double-hung windows, casement, picture windows, sliding patio doors, and bay windows. They also sell replacement window parts such as sashes and screens as well as storm windows kits that come with the hardware needed to install them. Prices vary by style but typically range between $250-$800 per window, depending on the size and features included with each model.
Although Ply Gem and Andersen are two of the most popular window brands on the market, they have different features and benefits to offer homeowners. In order to help you decide which brand is best for your home, we've outlined some of the major differences between these two brands below:
Ply Gem vs Andersen Windows: What's the Difference?
There are some differences between the two companies that you should be aware of when making your purchase decision.
Energy Efficiency
The most important factor when choosing a window is its energy efficiency. Both Andersen and Ply Gem offer high-performance products that exceed ENERGY STAR® requirements by up to 50 percent. To compare window products by this standard, be sure to check their ENERGY STAR label or ask your local home improvement retailer for information on their specific product line.
Ply Gem is an energy star certified company, which means it has passed rigorous testing standards for energy efficiency. It also offers a variety of low-E glass options, including clear low-E glass, tinted low-E glass, and high-performance low-E glass.
Andersen also offers Low-E glass options on many of their windows. This helps keep energy costs down by keeping the heat out during winter months and the cool air during summer months.
Materials
Andersen and Ply Gem both use various materials in their products, including vinyl, wood, aluminum, and fiberglass. Vinyl is a good option because it's more affordable and less expensive to replace in the event of damage. Aluminum is also a durable material, but it can corrode over time (especially if it's not properly installed).
For long-lasting, low-maintenance windows, fiberglass is a choice. Fiberglass doesn't need painting or staining, so it lasts longer than vinyl or aluminum windows.
They provide basic versions and advanced choices including Low-E glass, argon gas fills, and triple-pane glass. Before buying, call ahead because not all models have these features.
Appearance
Ply Gem is known for its traditional look, while Andersen's windows have a more modern appearance. Andersen's windows are available in a wide variety of wood, fiberglass, or vinyl profiles, while Ply Gem offers a few different vinyl profiles with many different options within those profiles.
If you're going for a traditional look with your home's interior design, Andersen's double-hung windows would be a great choice. They come with an elegant design that makes them look like they've always been there!
Installation
Both Ply Gem and Andersen offer professional installation options as well as DIY kits, which can be completed by anyone who has experience installing windows before. Either option will give you great results, but if you're not comfortable doing it yourself, then hiring a professional installer might be best for you.
Color Options
Each model and window type varies available color options, both interior, and exterior.
Ply Gem offers a wide range of color options for your home's exterior as well as for its interior. When selecting an exterior color for your windows, you'll have plenty of choices from which to choose. You can choose from white, off-white, brown, or gray colors to match your home's exterior. With Ply Gem colored vinyl windows, there are dozens of colors available for each type of vinyl window frame design that will match any style home, whether traditional or contemporary. The same goes for Andersen's aluminum-clad wood windows; there are many colors available, so you can find one that perfectly matches your home's exterior!
Durability
The kind of glass, installation, and brand all affect window durability.
Both brands are strong and durable. Ply Gem's sliders aren't reinforced like Andersen's, therefore they may break in severe storms like hurricanes or tornadoes (though this is unlikely).
Andersen has been making windows for over 100 years and is one of the most durable.
Warranty
Both companies offer warranties on their products that last anywhere from 10 years to a lifetime. The warranty can vary depending on the specific model of window you buy.
Andersen's warranty can be transferred to another contractor if they install your windows after an approved contractor has installed them. However, there are restrictions that may apply in some cases.
Pricing
As with any product, the cost depends on several factors, including the style of your home, the type of window you choose, and whether it's installed or DIY.
Ply Gem windows tend to be less expensive than Andersen windows, with prices ranging from $200-$750 per window for Ply Gem windows and about $750-$1,300+ per window on average for Andersen windows. However, with Andersen's unique combination of energy efficiency ratings, durability and performance features such as Low-E glass coatings, many consumers prefer this brand over others.
Ply Gem vs Andersen Windows: Which Brand is Better?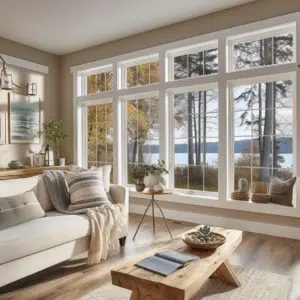 Ultimately, the choice between Ply Gem and Andersen is a matter of personal preference. If you're looking for windows that offer various excellent energy efficiency options, then either product will likely work just fine. However, the real differentiator may come down purely to brand preference and aesthetics.