PPG vs. Sherwin Williams, In today's open-plan homes, where living rooms, dining rooms, and kitchens are often one large space, color is used to help define interiors and create focal points in comparatively featureless rooms. The trick, however, is figuring out how to pick quality paints and where to apply them.
Speaking of quality paints, PPG vs. Sherwin Williams are two of the world's leading paint companies you might want to consider. They're both among the most selling paint brands in the industry with numerous positive reviews.
But how do they compare against each other? Is one better than another? Or how do you decide on the right brand anyway?
Well, perhaps the easiest way to choose the best paint colors for your project is to start with the colors you love. But when it comes to painting quality, coverage, application price, and drying time, deciding on the most suitable brand to go with can drain your decision-making muscle.
So if you're looking to get opinions on PPG vs. Sherwin William paints, here's is how to find out which brand offers the best for your needs and how you can make a more informed decision before pulling the trigger. Let's see which suits your project!
PPG Vs Sherwin Williams: Which Brand Has Better Paint?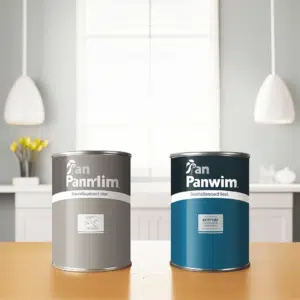 While choosing a popular brand is necessary, it's also important to ensure the quality of paint. Otherwise, if you're trying to cover an old wall, you overlooked the coverage capability of the paint brand, the work is likely to be a mess.
Brand quality can be attributed to capability, product price, and many more. Let's take a look at the comparison table below for a short concept.
| | | |
| --- | --- | --- |
| Features | Sherwin Williams | PPG Paint |
| Coat | One or two | One |
| Coverage | 300-400 square feet | 400 square feet |
| Drying Time | 24 hours | 1 hour or less |
| Cure Time | About 30 days | 14-60 days |
| Longevity | 7-8 years | Up to 2 years |
| Price | $40-$50 | $15-$30 |
| Best For | Brushing and rolling | Covering up smokes and water resistance |
PPG Vs. Sherwin Williams: Key Differences
Discovering a new outlook for your home will often call for a quality brand. In comparison, PPG paint vs. Sherwin Williams comes with different features, which make them outstanding in various aspects. That means there are various factors we can use to compare both brands.
The main difference between PPG paint and Sherwin Williams varies on different factors including coverage, application, durability, and price. While PPG prints have rich colors with easy application, Sherwin Williams' durability can make you wonder ever.
Durability
One of the most important things to consider when choosing paint is how long-lasting it will be. PPG paint offers both high-quality exterior and interior paints, which are great for durability. The paint dries pretty fast. It is more flexible and long-lasting too.
Sherwin Williams, on the other hand, can last even more years than PPG, provided you prepare the surface correctly.
Coverage
PPPG provides full coverage within a clear coat but this depends on how much paint you need for your surface. If you properly apply the right quantity, it should give you a perfect coverage of about 400 squares feet per gallon.
The Sherwin Williams brand, on the other hand, provides three coverage options; low coverage, medium coverage, and high coverage. The surface should cover about 3-400 square feet, which is comparatively lower than PPG paint.
Application
Whether you're a housemaster or you're simply looking to renovate your house, paint application is always a matter of concern. An easy application can be an added advantage.
On that note, PPG seems to understand the point, as they provide a paint that's simple and more straightforward to apply. You don't always have to use a primer before applying PPG paint. Just use a base coat and then apply the final coat. It's as simple as that.
Sherwin Williams meanwhile is a bit complex to work with. You will need to prepare the surface, which may include sanding. Priming is mandatory. Moreover, you'll have to follow more essential steps to apply for the best results.
Drying Time
The drying time of paint is an essential factor to consider, especially when you're pressed for time. Note that paint drying times can be affected by the humidity, temperature, and ventilation of your home.
PPG paint takes about one hour (sometimes less) to dry. As such, you will have to do the painting first as much as you can. Otherwise, the coat can be uneven in case you're being late to apply many times. Sherwin Williams, on the other hand, takes about 24 hours to dry.
Cure Time
As you probably know, if you don't wipe or wash the wall, it will take a longer time for the paint to dry completely. Although the drying time is usually less than one hour, the curing period of PPG paint can take 14-60 days to cure. Sherwin Williams on the other hand takes about 30 days to fully dry.
Price
The price is yet another factor to consider. In this case, PPG is considered the cheaper option, coming in at around $15-$30 per gallon. On the other hand, Sherwin Williams' prices range from $40-$50 per gallon.
Which Paint is Better for Which Surface?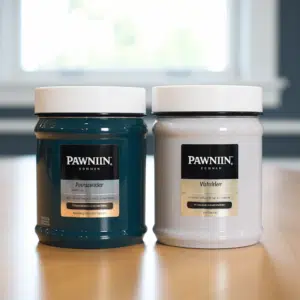 If you want to get a smooth, glossy finish, then you have to consider the type of sheen you choose. You'll need to decide which corners you would like to paint and which paint will work best for such surfaces.
PPG paint provides both latex-based and water-based paint. It is most suitable for exterior surfaces such as stairs, decks, porches, railings, windows, doors, drywall flooring, and indoor furniture.
Sherwin William, on the other hand, is an enamel, usually best for interior trim, molding, cabinets, windows, doors, floor, kitchen appliances, decks, handrails, washers, dryers, and outdoor furniture.
The Final Word
Comparing PPG vs. Sherwin Williams is comparatively tough. There exist key differences between the two that can help you get the exact concept of which brand suits you best.
If you're looking for the best coverage, PPG timeless paint is probably the best option. But if you're more interested in longevity, the Sherwin Williams brand brings you the most durable paint.