Valspar 2000 vs. Valspar 4000, One of the easiest ways to renovate or reinvigorate your work or living space has to be a paint job. Unlike redoing furniture and all the trappings that make up your space, paint does not come at too high a cost and can be done every few years.
Whether you are looking to tone down the vivid colors or to brighten up the space, painting is a reliable and effective way to achieve this. While it is not entirely without difficulty, it is a much easier and cheaper project than refurbishing or reconstructing your space.
For DIY enthusiasts this has to be one of the most achievable projects that you can try. The versatility with paint comes in handy when what you intend to accomplish with your renovation involves multiple colors. 
Your home could benefit from an upgrade but different rooms could stand out better with different colors and different finishes. If you are looking to paint afresh your home or office, Valspar is one of the paints you ought to look into. 
With industry experience spanning a cool two centuries, Valspar is one of the most widely used paints, and with good reason. 
You will achieve an excellently finished wall or ceiling within a day at the most. If you are wondering what paint to buy between Valspar 2000 and Valspar 4000, the factors below may aid you in your decision. 
Below is a comparison of the two paints based on the most important factors you should take into account.
valspar 2000 vs 4000: Which is the Better Paint?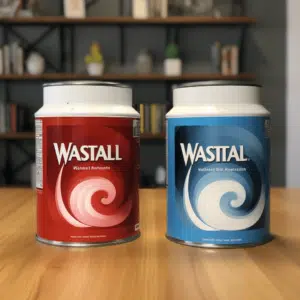 Without hard evidence, it would be difficult to pick any over the other so instead test both of them by choosing a surface that you can cover later and experiment with both.
Apply both paints onto separate surfaces but over a small surface area and observe how they both behave. This way you will not endure the added cost that may come with an unsatisfactory job once the entire paint job is done.
If DIY is not your preference then your task is much easier since most painters and home improvement contractors have a wealth of knowledge on these matters. They will be better placed to advise you accordingly.
Washability
Both Valspar 2000 and Valspar 4000 perform well under the onslaught of water, soap, and light scrubbing. Since both come in various finishes, then as a general rule, choose a paint that has a sheen or gloss finish to counter this problem even further. 
Sheen finishes, as well as gloss finishes, tend to resist staining since they do not easily bond with the stain. The finish also resists burnishing during washing and wiping. 
A matte finish to any paint is usually the most vulnerable to burnishing during cleaning and has the poorest performance in terms of washability.  Thus, matte finishes and paints are rarely utilized in restrooms, ablution areas, kitchens, restaurants, and high-traffic areas.
Matte chemically reacts with stains to make them unwashable. Valsspar 2000 is recommended for indoor work, thus it may be washable. Valspar 4000 includes interior options, although Valspar 2000 is promoted as better and should wash nicely.
Coverage and hide
Almost always, a paint with superior washability will also achieve excellent hide and coverage. While both paints are excellent covers, Valspar 2000 outperforms Valspar 4000 in this regard.
Important to mention also is the fact that coverage also depends on the workmanship and since DIY projects are all the rage today it should be noted that poor coverage may have little or nothing to do with the paint but with technique.
A paint that can offer excellent coverage needs to have just the right thickness and consistency. It should neither be too thick nor too thin. 
Valspar 2000 will give you better coverage and hide compared to Valspar 4000 but the input of an expert before you begin the job to assess the surface and the particulars of your paint job is also critical in ascertaining this.
Durability
Neither Valspar 2000 nor Valspar 4000 will chip crack or peel. In recent years, particularly creative and innovative technologies have emerged to improve the performance of paint in general. 
It is not common today to encounter any premium paints that have these weaknesses and these two paints are no exception.  Poorly done paint jobs or external elements like rain, water, and heat damage sometimes cause peeling or damaged paint. One of these paints will last.
VOC count
Just like durability, VOC count has become a thing of the past with most paints if not all of them. Both Valspar 2000 and Valspar 4000 are certified Zero VOC and with good reason. 
Since both have been formulated for interior use, the risk of inhaling toxic fumes is unacceptable so either of these paints is perfectly safe for use.
Self-priming
Self-priming paint is a better option than paint without primer since it will eliminate the need to buy primer separately. This means the overall cost of your paint job may go down if your paint is self-priming.
Most if not all paints in the Valspar 2000 series are self-priming. An ancillary benefit to self-priming paints is the ease of use that comes with using paint with primer instead of primer first. 
For DIY jobs this is a relief especially if you can achieve excellent hide or coverage with one coat. It would mean just one application will give you priming painting and finish.
Some of the paints in the Valspar 4000 series need primer which could constitute greater cost and a more arduous job. The more work you have to put in, the greater the opportunity for mistakes and mishaps.
Is Valspar 4000 good paint?
Yes. It's a great performing paint. It's not just a question of cost but also quality. It is a Zero VOC paint, so it is safe and environmentally friendly.
The paint also has a low odor and dries quickly, making it a great option for quick touch-ups. However, its effect and coverage are less impressive than that of its pricier counterpart, the Valspar 4000.
The color options are extensive, and there's a huge selection of sheens to choose from. This means you can get the exact look you want for your room, whether it's glossy or matte.
For those of us who are on a budget, buying the less expensive Valspar 2000 is a good option. The price difference is considerable, but so is the quality.
Is Valspar 2000 good paint?
Yes, it is. It's a good alternative to Valspar 4000 if you're looking for something with a little less sheen but still want something that covers well and dries in one coat.
The Valspar 2000 has a higher opacity rate compared to the 4000, meaning you'll get more coverage and hide for your money. This makes it great for large surfaces such as walls or ceilings.
Valspar 2000 is also certified as Zero VOC, which means that it does not contain any harmful chemicals like ammonia. This makes the paint safe for use by everyone, including families with children or pets.
It also has a low odor, which means that there will be no smell while painting your home or office space.
If you're looking for a high-quality product that will last longer than ordinary latex paints, consider Valspar 4000 instead of 2000. Although both products provide excellent performance, 4000 offers better effect and quality aesthetics.
Is Valspar 2000 water-based?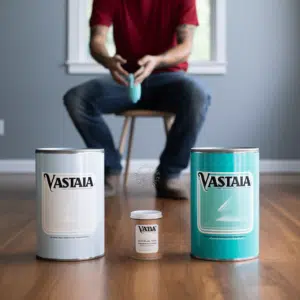 Valspar 2000 is a water-based acrylic latex paint. It is not a solvent-based paint.
Water-based paints are safer to use because they do not contain any harmful chemicals that could harm you or your family's health. They also evaporate quickly after application.
Valspar 2000 comes in satin, flat, eggshell, and semi-gloss finishes. It can be used on walls, ceilings, and woodwork.
If you are concerned about the health risks associated with solvent-based paints, then consider using Valspar 2000 instead. It has similar coverage, durability, and ease of application as solvent-based paints, but it's safer for your family and the environment.
Valspar Paint Coverage
Paint coverage is the number of square feet that can be covered with a single gallon of paint. The higher the coverage, the fewer coats you will have to apply, which saves time and money in the long run.
Valspar 2000 provides better coverage and hides defects better than Valspar 4000.
You should expect to cover about 300-400 square feet of wall surface with 1 gallon of each product.
Valspar has an online paint calculator that allows you to enter details like the square footage of your room and determine how many gallons of Valspar paint you will need. If you want more information about the coverage rates of different Valspar paints, check out their website.