York and Trane Air Conditioners, One of the essential appliances in a home or workplace is an air conditioning system. This device works by transferring heat from the inside of your home or workplace to the outside.
The system then blows cool air back into the building. The air is blown over a collection of cool pipes known as an evaporator coil.
Using an air conditioner system rather than a window-mounted unit is more convenient. It keeps the entire building cool and comfortable, rather than just a single room cool. However, deciding on the finest air conditioner for your home or office is a complex undertaking. This is especially true because the market offers a wide range of air conditioners.
York and Trane are two brands that will not let you down. Therefore, this article will take you through a comparison of the two brands so that you can choose the best one for you.
York Vs Trane Air Conditioners: Overview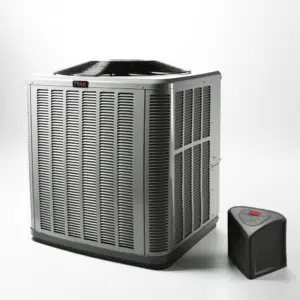 York International Corp. distributes York air conditioners. Johnson Corp, a multinational manufacturer of a wide range of mechanical equipment, owns the York brand.
Cost
York products are among the most cost-effective on the market. Their entry-level models cost roughly $2000, while their top-tier ones cost around $4000. That means you can find something to meet your needs from York regardless of your budget.
Warranty
York's warranty used to be a standout, but circumstances have changed, and they are now more competitive with the rest of the market. Today, their air conditioners are covered by a 10-year parts warranty. This provides you with peace of mind when purchasing a York air conditioner.
Energy Management
York offers three distinct compressor levels, each with a different amount of efficiency for your home. They have variable compressors on their Affinity YXV series. These compressors make minor adjustments to ensure that the proper quantity of colling is delivered to keep your home at a pleasant temperature. These are also the most energy-efficient compressors.
York's affinity XYT and LX YFK models have two-stage compressors that run at 65 percent capacity for most of the time. They save much energy by running at a reduced capacity rather than at full capacity all of the time.
Finally, single-stage compressors are available from York. These can be found on the remainder of their models; however, they are generally less efficient than other York models.
Durability
Depending on the model you choose, the quality and durability of York's air conditioning units can vary substantially. York's high-end versions are incredibly robust and receive excellent reviews after extended use. However, there have been mixed reviews about their lower-end versions. York's low-end models have been known to exhibit significant defects and malfunctions.
Comfort Management
York has a lot going for it regarding comfort control, owing to its essentially two-stage offerings. Their variable capacity air conditioners are also the best for maintaining a comfortable, balanced temperature while running at lower capacities. Lower capacity implies lower energy use, saving you money on your power costs.
York's variable speed blower motors aid in temperature control efficiency. They accomplish this by starting at a lower speed at startup, allowing less uncooled air to escape the ductwork while waiting for the air to be thoroughly cooled.
Parts
York replacement parts are difficult to come by. This is especially true if you're looking for microchannel coils. However, because microchannel coils are not found in all York air conditioners, you can altogether avoid the problem by avoiding air conditioners with microchannel coils.
Trane Air Conditioners
Before 1982, Trane was already a well-known brand in the heating, ventilation, and air conditioning industry. However, they bought General Electric's Central Air Conditioning Division that year, adding to their popularity.
Since 2007, the brand has been under the umbrella of Ingersoll Rand, a company located in Ireland.
Cost
The pricing of Trane air conditioners is one of their significant drawbacks. Trane air conditioners are significantly more expensive than York air conditioners. They lack any low-cost models as York does. Trane air conditioners are likely to be out of reach for people on a tight budget due to their high price.
Warranty
Trane is known for having one of the best parts warranties in the industry, albeit they are rarely required due to the high quality of the materials they utilize.
Each Trane residential unit comes with a standard warranty covering parts that fail due to a manufacturer defect. Labor, on the other hand, is not covered. Depending on the device purchased, the limited warranty can last anywhere from one year to twenty years.
High-efficiency
Trane air conditioners are not only one of the most durable air conditioners on the market, but they are also among the most efficient. They offer several settings that maximize your unit's efficiency while reducing energy use.
Wide Selection
Despite its high price tag, Trane has a large selection of air conditioners to pick from. You can choose from various sizes and styles to get the appropriate air conditioner for your home.
Even better, the air conditioners may be used in almost every climate you can think of. Depending on the climate, some air conditioners are more prone to problems. When you choose a Trane air conditioner, you won't have to worry about these problems.
Parts
Replacement parts aren't difficult to come by. These parts, however, are difficult to replace without the help of a professional.
York vs. Trane: Which One is Better?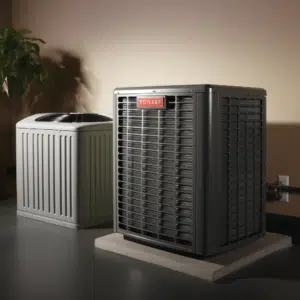 If you're seeking quality, Trane is the way to go. However, it is far more expensive than York.
On the other hand, York is a fine producer whose products are far less expensive than Trane's. However, there are also concerns regarding the low-end units' quality. Sure, you might save money on the installation, but it could cost you in terms of energy use throughout the life of your air conditioner.
If you have the financial ability, it is therefore advised that you take the superior option (Trane). Otherwise, York is an affordable HVAC system that compares favorably to other well-known brands in its compressor ranges.