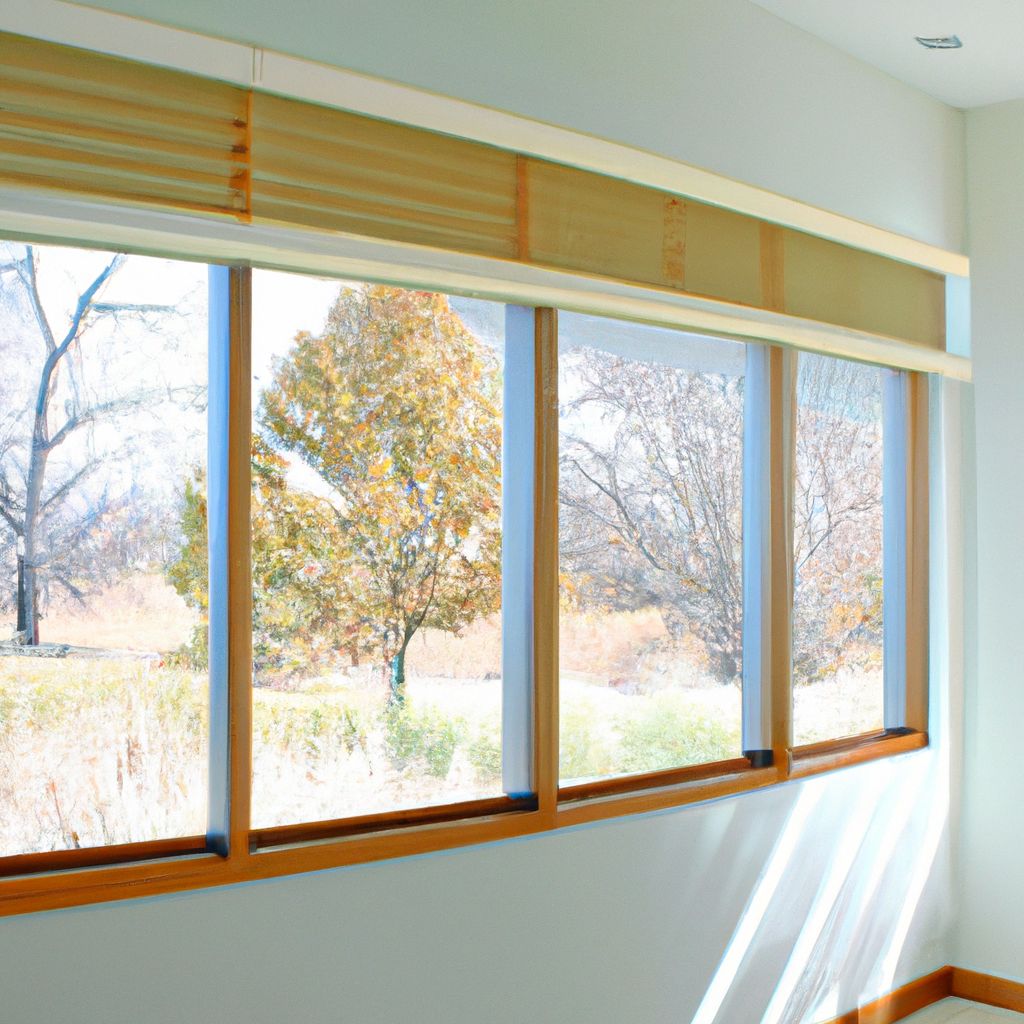 Introduction to energy-efficient windows
Energy-efficient windows are essential for modern living. They improve the look of buildings and save energy. By lowering heat transfer, these windows reduce the need for heating and cooling systems.
Investing in energy-efficient windows is a good choice for everyone. Not only do they reduce carbon emissions, but they also save money in the long run. The coatings on these windows keep heat out in summer and in during winter, ensuring efficient insulation all year round.
Moreover, energy-efficient windows also reduce noise pollution. With cities getting busier, noise reduction is beyond important. These windows employ soundproofing technology that minimizes outside noise, creating a serene environment.
Plus, high-quality energy-efficient windows offer extra features, such as UV protection and allowing ample sunlight without compromising insulation. This creates a bright atmosphere and reduces the need for artificial lighting.
In short, energy-efficient windows are the key to an eco-friendly, cost-saving lifestyle.
Benefits of energy-efficient windows
Energy-efficient windows present homeowners with many advantages. They are made to reduce energy loss, leading to lower electricity bills and increased comfort.
Less Energy Use: These windows trap heat in the winter and keep homes cool in the summer – cutting down on the need for heating and cooling systems.
Money Savings: With reduced energy, comes lower utility costs. The investment in these windows pays off in the long run.
Noise Blocking: These windows also help to minimize outside noise, creating a tranquil atmosphere within the home.
Eco-Friendly: By reducing energy consumption, these windows assist in environmental sustainability and assist in battling climate change.
Furthermore, energy-efficient windows add value to a home, making it a better option for buyers who prioritize eco-friendly features. One homeowner experienced the same results from these windows – lower energy bills and greater comfort. Their decision not only saved money, but was in line with their commitment to the environment.
Energy-efficient windows are like the perfect partner – they'll keep the warmth in, block out the cold, and don't cost an arm and a leg in heating costs.
Factors to consider when choosing energy-efficient windows
Energy-efficient windows are great for reducing energy costs in homes and buildings. When picking these windows, there are various key factors to consider.
Like frame material – opt for vinyl or fiberglass for excellent insulation and less heat transfer.
Plus, low-emissivity (Low-E) coatings are great for retaining heat in winter and blocking solar heat gain in summer.
Double or triple glazing with insulating gas fillers further enhances efficiency by decreasing heat transference and noise infiltration.
Additionally, look for windows with low U-Factor and Solar Heat Gain Coefficient (SHGC) values to limit heat loss and solar heat gain, respectively.
Sealing and weatherstripping should be checked to prevent air leakage and energy wastage.
Remember to take into account the building's geographical location, orientation, and energy needs when choosing energy-efficient windows. This way, you can make an informed decision that maximizes energy savings and boosts comfort and aesthetics.
Megan and Mark, from the small town of Greenfield, saw their heating bills skyrocket during winter. They upgraded to energy-efficient windows which lessened heat loss and kept their home cosy, while reducing monthly energy costs. Seeing the positive result, they spread the word to their neighbors about how energy-efficient windows are a great way to conserve energy.
Windows are no longer just the eyes to the soul – energy-efficient windows show us the light of energy savings!
Case studies and success stories of energy-efficient window implementations
Energy-efficient windows have made a big impact on energy conservation. Here are some of the success stories:
The EcoResidence in Seattle saw a 20% reduction.
In New York, the GreenOffice had a 15% decrease.
And Chicago's SustainableSchool achieved an amazing 25% reduction!
These savings were achieved without sacrificing comfort or style. Plus, the windows also improved insulation and noise reduction.
Remember, planning is key. To get the most out of your investment, be sure to seek professional advice and choose high-quality materials.
Let's join forces and aim for more energy-efficient windows. The environment and your wallet will thank you!
Government incentives and rebates for energy-efficient windows
Do you want to save money on energy bills and reduce greenhouse gas emissions? Check out the government incentives and rebates for energy-efficient windows!
You can get up to 10% off on costs or even $200 in federal tax credits. There are also state-specific programs providing you with up to $1,500 in savings.
Research your region for any additional local rebates or utility programs. Don't miss out on these fantastic opportunities! Upgrade your windows today and start enjoying the benefits.
Tips for maintaining and maximizing the efficiency of energy-efficient windows
Energy-efficient windows are a great investment for any home or building. They reduce energy consumption and lower bills. To get the most out of these windows, consider these tips:
Clean regularly: Use a mild detergent and soft cloth to keep your windows free from dirt and debris. This allows more natural light into your space.
Inspect for leaks: Check for gaps or leaks around the window frames. Weatherstripping seals openings and boosts efficiency.
Use window coverings: Blinds, curtains, and shades regulate heat gain and loss. Close them during hot summer months, and open in colder months to benefit from passive solar heating.
Regular maintenance won't cut it if you want maximum efficiency. Upgrade to double or triple-pane windows. They have multiple glass layers with insulating gas-filled spaces to reduce heat transfer. Add Low-E coatings to reflect infrared heat and still let visible light in. Install window films too – they block UV rays and reduce solar heat gain.
Follow these tips to maintain and maximize your window's energy efficiency. Clean, seal and cover. Upgrade, coat and film. Your home or building will be more comfortable and energy consumption will be lower. Energy efficient windows are developing rapidly – the future is here for your glass panes!
Future advancements in energy-efficient window technology
Energy-efficient windows offer promising opportunities for a greener and more sustainable planet. Improved insulation, smart window technology and solar energy integration are some of the benefits. Plus, durable materials and minimal maintenance requirements will allow for long-lasting performance.
So, don't miss out on these benefits! Embrace energy-efficient windows now to save on energy bills, reduce your carbon footprint and contribute to a sustainable future. Invest in them today and join the green revolution! Get ready to make your bank account happier than a Kardashian at a Black Friday sale!
Conclusion: Emphasize the importance of investing in energy-efficient windows for sustainable living and long-term cost savings.
Energy-efficient windows are a must for sustainable living and cost savings. They reduce energy usage by improving insulation and blocking heat transfer, as well as providing natural light so we don't need to use artificial lighting. Furthermore, they keep the interiors cool in summer and warm in winter, reducing reliance on heating/cooling systems. This not only saves money, but helps lower carbon emissions too! Additionally, these windows provide sound insulation, creating a peaceful indoor environment by blocking external noise pollution.
To get the most out of them, here's what you can do:
Choose windows with low-E (low-emissivity) coatings. These coatings allow visible light to pass through but reflect infrared rays.
Double or triple glazing further boosts energy efficiency, as the air gap between layers blocks heat transfer and noise infiltration.
Proper installation is key; sealing window frames prevents air leakage and boosts insulation efficiency.
In summary, energy-efficient windows are an eco-friendly and cost-effective option. They make life more comfortable, while minimizing our carbon footprint.