EVA vs PVC differences, If you're coming across these acronyms for the first time, you might wonder what they mean. To bring you on board, EVA means Ethylene vinyl acetate (EVA) – a material commonly known as foam rubber or expanded rubber.
On the other hand, PVC represents Polyvinyl chloride (PVC) – a common thermoplastic polymer material because of its affordability, durability, and simple assembling traits. How do the two differ?
In this article, we take you through what you require to know about EVA and PVC, how they differ, and their benefits. Let's dive right in!
EVA vs PVC- Difference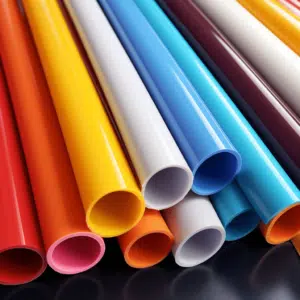 PVC material is one of the world's most extensive output materials that are synthetic and must be processed before its use, for you cannot use it alone. Eva material is a new plastic eco-friendly foaming material ideal for formulating containers, gas pipes, refrigerator ducts, civil plates, etc.
How Do These Materials Differ?
EVA materials are environment friendly with a soft surface and robust tensile strength than PVC with a sticky feeling. PVC material is into two categories- low-toxic and eco-friendly. The two materials share a white and transparent similar look and feel. Therefore, you need to pay much attention to distinguishing the two.
PVC
It is naturally yellow, translucent, and shiny. However, its transparency is more incredible than polystyrene and polypropylene, yet worse than polystyrene. PVC is in two categories – soft, which comprises soft and rigid products with a gluey feel, and hard polyvinyl chloride.
EVA
Its outstanding performance highly depends on vinyl acetate content. As the content increases, EVA's resilience, flexibility, transparency, solubility, flexibility, stress crack resistance, and performance effect will equally advance. When the vinyl acetate decreases, it inclines the electrical insulation and rigidity and abrasion resistance of EVA.
Side to Side EVA vs PVC
EVA is lighter than PVC by 30 %, thus lessening the shipping costs.

EVA is more robust than PVC when it comes to tearing and burst resistance

EVA is environmentally friendly and hence safe than PVC, which has a low-toxic category

EVA is safe than its counterpart PVC because it doesn't require plasticizers such as phthalates, and it is BPA FREE

It has robust impact resistance and cold crack qualities which is an issue when it comes to PVC

Regarding durability, EVA materials contain low-temperature properties, thus resistance to cracks, UV radiation, and waterproof properties. It has good gloss and clarity

It has excellent printability than PVC

EVA undergoes thermal degradation- an anaerobic decomposition process resulting in to release of VOCs into the air
EVA vs PVC: Similarities
They have a white and transparent look
They are versatile in terms of use used 
Both are water resistance
What about EVA?
EVA acts as padding in equipment like a shock absorber, used in various sports like hockey, ski boots, etc. It has a soft appearance with a foam texture just like the PVC making it the perfect promotional product packaging solution like laptop bags.
It applies in industries for weather resistance and its ability to withstand excruciating environmental situations and substances like chemicals
. Thanks to its flexibility and versatile traits, EVA is found in hospitals, automotive, reformation, and electronic companies.
Benefits of EVA
EVA material is a favorite of many due to its properties and functions, thus making a durable product that maximizes the cost. It produces products like laptops, footwear, etc. Below are the benefits of EVA:
It is odorless

It offers a glossy finish

Lightweight

High friction coefficient resistance

Ease to use or assemble

Inexpensive than natural rubber

Great thermal resistance

Good low-temperature suppleness

High tensile strength

Highly flexible transparent

30% lighter than PVC
EVA Foam and Application
Ethylene-vinyl acetate (EVA) is a versatile plastic with rubber-like features and is available in varying textures ranging from rigid to supple. It is also known as "foam rubber."Eva foam isn't a straight substitute for PVC foam, and below are some of its applications:
Fishing rods

Electronics and marine industries

Automotive bumpers

Bicycle seats

Flexible hose

Running shoes midsoles/ sports equipment

Exercising mats

Flexible rubbery water toys

Footwear manufacturing companies

Medical industry

Flexible product packaging

Shock absorption padding etc.
What about PVC?
PVC is used to make items like inflatable mascots and promotional figurines. Because of its intrinsic properties, PVC is used to produce leather-like materials and clothing materials. In addition, it has waterproof qualities, thus ideal for coating aprons, jackets, shoes, and bags.
PVC Benefits 
PVC has multiple benefits apart from its versatility
You can thermoform PVC

It has robust resistance to organic solvents

It consists of a matte finish. However

It is exceptionally workable, easily cut, bonded, and fastened
Exploring the Versatility of PVC Foam: Applications and Benefits
Polyvinyl chloride (PVC) is a popularly known plastic with its main byproducts being PVC foam board- a material with tiny bubbles introduced into its building. The foam is solid, robust, durable, and rigid with bubbles making it lightweight.
PVC foam is highly resistant to harsh outer elements such as temperatures, water, sunlight, wind, and salt. As a result, it is ideal for outdoor use, specifically marine applications, as it takes pride in its origin from the sea
PVC foam board comes in and is available in various densities. However, it is lighter than the solid PVC, and here are some of its applications:
Dimensional lettering

Serve as a substrate for laminations, printing, etc.

It acts as a material for mockups or prototypes

Used for indoor and outdoor signage

Serve as a point of purchase (POP)
Is EVA products' Environment Safe than PVC?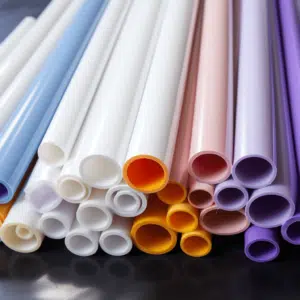 EVA is better than PVC as it contains minimal chemical harm than PVC. However, they aren't 100% eco-safe for use. Nevertheless, it is BPA-free.
Which Sole is the Best EVA or PVC?
Looking at the two materials, EVA is considered the safer choice as it is non-toxic. PVC soles have excellent resistance to abrasion, oil, and sound insulation qualities. On the other hand, EVA material doesn't offer enough support if used by those who travel rough trails. 
Thus, EVA is ideal as a trail running sport shoe midsole but not the perfect material for external feet. However, they can last for up to 2 years.
EVA vs PVC – Which Is Better
Having looked at the two materials, each has its advantages and disadvantages. Nonetheless, considering versatile usage and safety, EVA takes the crown as it is ahead of PVC. Regardless, the decision trickles down to what you want. We hope the information we've shared will help you to make that wise, informative decision!