Fractureme and Shutterfly, Several online websites enable you to share your memories/photographs. Among the most popular and successful of these are Shutterfly and Fractureme. If you are a person who treasures, preserves, and celebrates life's best memories, these two platforms offer you various services.
Fractureme's primary service is printing photos directly onto glass in various popular sizes and finishes. The clients can easily upload images to their website and deliver them in just a few days.
On the other hand, Shutterfly provides a space for you to upload and share your photos and also allows you to order your professional prints and a range of products with your images on them, like mugs and photo books.
In this write-down, we are going to make a comparison between the two online platforms to establish what their differences are. Let's take a tour to learn more.
Fractureme vs Shutterfly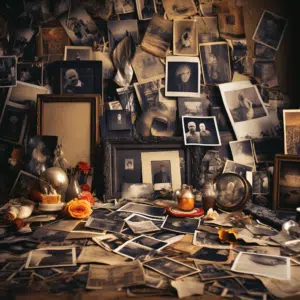 Both brands offer more personalized-touch services to their clients by bringing a new experience with photos, unlike the conventional ways of paper printing. However, suppose you are looking for diversity. In that case, Shutterfly takes the lead because they offer a range of services and several products in their service list, while Fractureme focuses on glass photo prints.
They offer discounts, deals, offers, and much more attached to their package. Be sure to go through the pros of each for a deeper view of what matches your needs.
Fractureme
Fractureme and Shutterfly was born out of the discussion about the frustrations of photo printing and, specifically, the frames they were put in. Hunting for the correct frame or even further, having a poor frame steals away the fun out of a possible enjoyable experience which may be expensive and time-consuming.
Fractureme focuses on preserving special moments, spreading good feelings, and revisiting fond memories, which today are transformed to be entirely carbon-neutral. The Alachua, Florida, based Fractureme is committed to offering quality and pocket-friendly glass prints whose design will be valued forever.
Fractureme Highlights:
Carbon-neutral brand

Printed in the USA

Sustainably hand-crafted Fracture glass prints are available

Offered in 8 different sizes and two finishes
Fractureme Pros
The order takes up to 2 days to process

It saves you time and money on buying frames

You can track your print status via their tracking page and enter your name and order number.

Offers a Happiness Guarantee if there is an issue with your print (Blur or Pixelation, colors looking off or washed out or dark, unintentionally cropped) where you get a free replacement, opt to store credit or get a refund.
Excellent customer services

Fast shipping

Highest quality products

Resolve issues on time

It is top-rated, above 4/5 stars

Summer sales offer up to 20% off
Their shipping rates range from $7-$50

Offer free shipping on orders above $100

Offer more deals and promos via mail

The procedure is simple to follow
Shutterfly
To access the Shutterfly services, you must sign up for an account. By visiting their website on Google at www. shutterfly.com
Review the terms of use and privacy policies followed by creating an account. Just click the sign-up button, enter your name and email account in the spaces given, and create a password.
Shutterfly Pros
It offers limitless unique personalized gifts like photos, mugs, puzzles, water bottles, etc., covering all ages from kids to adults.

It offers the tools you need to make a photo book for your cherished memories.

The list is endless and offers cards for every occasion, from weddings and graduation to birthdays.

Print photos to save the memories forever as a unique wall art décor, art prints, and posters, thus allowing you to bring the cherished memories to life.

Design home décor and wall art- you can display the images that mean the world to you.

Great deals and offers- like discounts on photo books, cards, stationery, etc. they offer coupon codes and the latest deals all year round

Allow you to use your Shutterfly gift cards for their discounted items

Shipping depends on the package.
How does Fractureme Work?
They deliver great-looking quality prints. Here is how their process goes:
First, you upload your photo in .jpg and .png files and your image in an RGB or sRGB color profile, a set of most cameras. Ensure your image is larger than 1MB and go for high-res photos and use the original photo file, not a copy.
The site prints images with text or other images, so if this is your preference, download Photoshop or a free photo editor. Add your text or clipart images, save the photo to your computer, and upload it onto fractureme.com.
Second, select the size and finish- The brand offers 7 sizes and 2 finishes to choose from
Third, fracture prints your image- The brand laser prints your image on top using non-tempered 2mm thick soda-lime glass.
Finally, through shipping, you receive your glass photos.
Photos being personal, Fractureme customizes your glass photo's finish. The glass is similar to the one photo frame though it has a slight shine and glistens in the light. In addition, the brand gives a Matte finish without any glare (a soft finish that cuts down on shine).
The finish you choose doesn't matter; the result is a gorgeous photo set on quality glass.
After all, the glass is prone to breakage; thus, the Fractureme mounts your fracture glass pictures on foam backing using non-tempered, soda-lime glass to curb this challenge.
The glass may shatter, but once it is securely mounted on your wall, it should stay in situ for years.
How Shutterfly works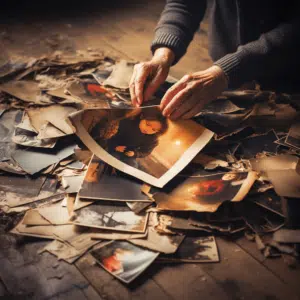 First, upload your photos.
You are required to transfer photos to your computer.
Second, open your Shutterfly page. And click on "My Shutterfly" at the top of the screen, which will direct you to your personal Shutterfly page.
Once you've logged in, you will access most of the Shutterfly's functions from your "My Shutterfly."
The third step is to get yourself ready to upload your pictures. On my Shutterfly page, click on the "add pictures" button to be directed to another screen that will enable you to select the files you want to upload and create an album to put them in.
Fourth, select your pictures by clicking on the "Choose files" button to enable you to gain access to the photos saved on your computer that you would like to upload.
Remember, Shutterfly accepts photographs in JPG or jpeg formats
Lastly, create an album and upload your pictures; select the images, then enter a name for the album of photos you're about to upload in the left-hand corner of the screen, then click the "start button."
If you already have an album, you can click on upload
You can view your pictures one at a time or use a slideshow.
A picture is worth a thousand words. It is momentous to have a new way to turn your e-images into physical prints. Unlike the traditionally framed paper print, Fractureme offers direct prints on glass, turning a print itself into a frame in a simple process.
Shutterfly does the same, but in diversified categories, from gifts like mugs and water bottles with your photos engraved to weddings and other gift cards; the list is endless.
Get to make your memories in life with either of the two brands based on your needs.