If you're in a hurry or just don't feel like going to the grocery store, you can always order groceries online. In fact, one of the most popular options is Gopuff, which offers same-day delivery of fresh produce and other items. But it's not the only option out there: Instacart also provides grocery delivery services.
Both Gopuff and Instacart offer online ordering and same-day delivery, but each has its own unique set of benefits.
Which one will be right for you?
Overview
Gopuff is an online grocery delivery service that lets you shop at local grocery stores and have your order delivered to your home or office. Headquartered in Philadelphia, the company was founded in 2013 and has since expanded to over 650 cities nationwide.
Instacart is a grocery delivery service that lets you buy groceries from popular stores like Costco, Target, and Walmart. The company was founded in 2012 and has since expanded to over 500 cities nationwide, with more than 10,000 employees.
Gopuff vs Instacart: Pros and Cons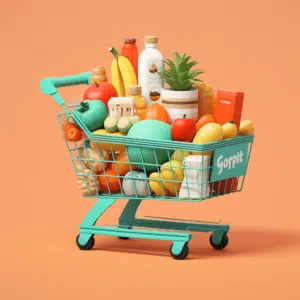 Gopuff Pros
   

Guaranteed minimum rate

     

Offers PayPal support

     

Same-day delivery is available in most areas

     

Wide variety of fresh foods available

     

Great customer service

     

Offers free return policies

     

Instore pick-up

     

Offers wholesale purchasing options

     

Gopuff is cheaper than Instacart

     

No free shipping policies

     

Doesn't offer loyalty programs

     

No free return policies

     

Doesn't offer free trial options
Instacart Pros
     

The convenience of having groceries delivered to your door

     

Wide selection of items

     

Several active coupon codes

     

Instore pick-up

     

Great customer service

     

Offers flexibility

     

Faster deliveries – Instacart delivers in as little as an hour
Instacart Cons
     

Does not accept PayPal support

     

Does not offer wholesale purchasing options

     

They don't accept Venmo payment support

     

No free trial options   
Gopuff vs Instacart: Comparison
Delivery Fee
For orders of $35 or more, GoPuff charges a $3.95 delivery fee. Orders under $35 come with a delivery fee of $1.95. For every order that contains alcohol, an extra fee of up to $2 will be added to cover costs for ID verification and compliant delivery of alcohol products.
On the other hand, Instacart's delivery fee is $3.99 for orders ranging from $35 or more and $7.99 under $35. Irrespective of the price of your order, there is a 5% service fee that comes with a minimum of $2 owed.
Loyalty & Membership Programs
GoPuff offers a loyalty program that rewards customers with discounts and other benefits. Members earn points for every purchase they make with GoPuff, which can be redeemed for rewards such as cash back, gift cards, and coupons.
Instacart has a membership program called Instacart Express or Instacart + that gives customers free delivery on orders of $35 or more. It also offers members-only deals and discounts.
Privacy Policy and Data Security
Both GoPuff and Instacart have a privacy policy that covers how they handle customer data, but they're pretty similar. They both use third-party payment processors to handle payments, which keeps all credit card information secure.
Gopuff's privacy policy states that all personal information collected will be used to process your order or answer your questions. The company states that it will not share this information with any third parties unless necessary for completing an order or answering a question, in which case the company would disclose only as much information as needed to complete the task at hand.
Coupons and Discounts
While both delivery services offer discounts, the discount programs are different. With Gopuff, you have to sign up for a membership plan to get access to discounts. The membership plans range from $5.95 per month, depending on how much you want to spend. You can also get a free trial of the service if you want to try it before you buy.
Instacart does not offer any coupons or discounts on its website. However, there are many ways to save money with this service, including using promo codes from partner stores like Whole Foods or Target. You can also sign up for Instacart's loyalty program called Instacart Express (Instacart+), which gives you free delivery on orders over $35 every week at some stores like Costco, Target, Whole Foods, and Walmart.
Customer Service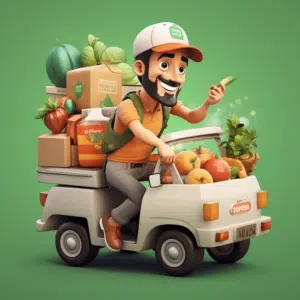 Both companies offer customer support via phone, email, and live chat 24/7, but Instacart has more options than Gopuff does when it comes to contacting them by phone or live chat.
If you prefer email support over live chat, both companies have great email response times, with Gopuff being slightly faster than Instacart. Both companies have excellent ratings on Trustpilot.
If you need help with anything during your shopping experience or have any questions about an item in your cart before checkout, simply click the button next to each question that has been answered by other shoppers or type in your own question.
Wholesale Purchasing Options
If you need to stock up on supplies for large parties or other events, Instacart has an advantage over Gopuff. Instacart allows customers to buy wholesale items through its website, which can be delivered later in the day, while Gopuff does not offer this service.
So, Which Delivery Service is Right For You?
When it comes to shopping, we all want the best deal possible. But when it comes to our health and food, we want to know that the choices we're making are safe, affordable, and nutritious. And with today's busy schedules, who has time to spend hours in the supermarket?
That's where Instacart and Gopuff come in. Both services are great ways to shop for groceries without having to physically visit the store. They allow you to order from your favorite local grocery store or farmers' market and have them delivered straight to your door. But which one is right for you? We've compared Gopuff vs Instacart based on different key areas to help you make an informed decision.
Gopuff and Instacart are two similar services that offer same-day grocery delivery. While both companies have grown rapidly and now operate in many markets, they take different approaches to how they do business.