You've probably come across the Hancock and Moore recliners in your search for a recliner. How good are the Hancock and Moore recliners? Are they worth the investment? This article will walk you through a quick review of the Hancock and Moore recliners to help you decide whether they suit your house.
About Hancock and Moore
A well-known brand of leather furniture, Hancock and Moore, is noted for its high quality.
Jack Glasheen and Jimmy Moore founded the company in 1981, both of whom had previously worked at Classic Leather.
Those two wanted to do things differently when they started Hancock and Moore than the corporation they had previously worked for. As part of their effort to find potential customers for their new company, Hancock & Moore, they combed the United States for prominent Classic leather dealers and offered to give them exclusive trading rights in exchange for their support.
Since Hancock and Moore only produced higher-end Designer leather furniture, this strategy limited the number of retailers to a small number of high-end ones.
Even though they produce an excellent product, it is costly to purchase because of the manufacturer's strict pricing criteria. It was not easy to compare pricing because there was only one dealer in a big city.
Why Should You Buy Hancock and Moore Recliners?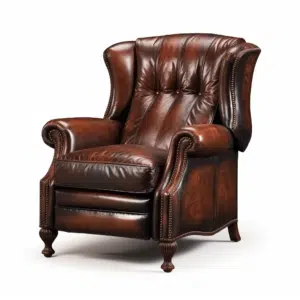 Below are some of the reasons why you should buy the Hancock and Moore Recliners:
Adaptability
Hancock and Moore recliners are versatile. Your bedroom recliner is ideal for reading and unwinding after a hard day. Watch TV in the living room while reclined.
To watch movies in comfort, add Hancock recliners to your home cinema.
Quality
Hancock and Moore are one of the best-built American-made leather recliners on the market. '
For the sake of their customers, their recliners undergo a rigorous testing process. They are tested for tensile strength, load capacity, stress, and bloating.
Wood and Finish
A wide variety of colors and a gloss are available to choose from, or Hancock and Moore may build a custom finish, particularly for you. Wood can be made as reflective as glass or look like the time-worn surfaces of a beloved antique.
Frame Build
The frames of Hancock and Moore recliners feature solid construction. The corners are double-doweled and reinforced with corner blocks bolted into place. That's how the company ensures the joints will hold up for the long term.
Comfort
The Hancock and Moore Recliners are highly comfortable since their cushion core comprises 2.5 Resiliency Qualux foam. This material is technologically advanced and springs back into shape quickly.
Additionally, it is more stable than the polyurethane utilized by most manufacturers. Qualux can be a complex material to work with, but at Hancock and Moore, they believe your comfort is worth the extra effort.
Seat Support
The Hancock and Moore recliners feature an 8-way hand-tied coil construction. The time-consuming technique, most found in antique chairs, involves tying each seat coil with a thick cord, utilizing at least eight knots. As a consequence, you'll enjoy years of reliable, pleasant support.
Warranty
It is the company's policy to either repair or replace defective products or to make an allowance for the cost of repairs that include frames, cushions, and spring-up construction if necessary.
What are the Drawbacks of Hancock and Moore Recliners?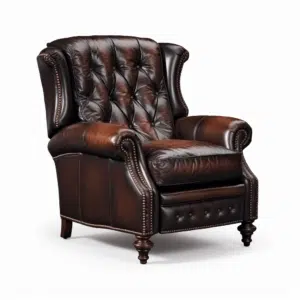 There are two drawbacks of purchasing a Hancock and Moore recliner:
Price
If you are looking for a pocket-friendly recliner, you should avoid the Hancock and Moore recliners. These are among the most expensive recliners you will find on the market.
Size
The recliners are only available in ones; hence they can not accommodate more than one person.
Frequently Asked Questions
How Do You Organize a Recliner in Your Home?
Fill gaps between furniture with end tables and lighting. A U-shaped configuration can be created by placing an end table and accent chair on the recliner's side. The accent chair should curve toward the coffee table.
Is a Recliner Appropriate for Your Living Room?
Though a stationary sofa will allow you to lie across the cushions, with a reclining sofa, you and your family or friends can recline in comfort. Thanks to furniture producers' innovative recliner designs, today's reclining sofas are an excellent choice for the living room.
Where Should You Put A Recliner?
Recliners can't be placed against walls since they need room to recline. Instead, face the sofa, loveseat, or TV with the chair. A room corner where two walls connect can be a natural reclining spot.
How Far Should a Recliner Be from a Wall?
When fully reclined, the headrest and footrest of the recliner should be no closer than five inches from the wall or adjacent furniture. A minimum of 40-45 inches wide is required.
Is a Recliner Required to Match a Sofa?
In a nutshell, the decision is entirely yours. This isn't the most helpful response, but it's entirely up to you if you want a reclining chair with a matching sofa or any of your furniture to match at all.
Is It Ok to Place a Recliner Against a Wall?
Having a recliner is like having a bed in your living room since it provides the same level of comfort. As a general rule of thumb, recliner chairs should not be positioned against a wall. Recliner comfort depends on the space available in the room where the chair is placed.
Final Take
According to this review, Hancock and Moore Recliners are good recliners to have in your home. The recliners are of good quality, adaptable, comfortable, and available in different finishes. The only drawback of purchasing these recliners is that they are expensive and unavailable in twos and threes.