Ikea Kivik Sofa Series Review couch series has been a popular choice in many households. These sofas might not be the most attractive pieces of furniture. They are plain and simple. However, they are available in a range of colors, including beige, black, and blue, to match any decor. Additionally, they are a good choice if you have pets or children because they are sturdy. They also have a wide armrest and comfortable cushions, making them ideal for daily usage.
Because this sofa collection isn't appealing to the eye, its strength comes in the comfort it delivers. If you enjoy pastel colors and a sophisticated aesthetic, though, you could like how they look. Let's have a look at a full Kivik sofa review so you can make your own decision.
Kivik Sofa Series Review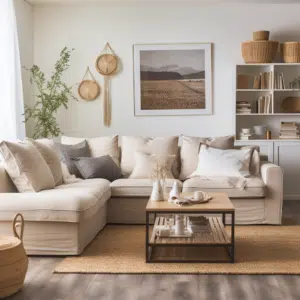 The Kivik couch line features large sofas with a choice of two-seater or three-seater sofas.  These sofas are safe choices for families, and because they are inexpensive, they are trendy. Their arms are wide and low, making them suitable for use as a headrest. Memory foam utilized in their cushions provides ultra-comfortable cushioning that adapts to the body's shape to provide comfort personalized to the individual.
Comfort
The Kivik sofas are known for being quite comfortable, which is something that many people appreciate. You'll feel as if you're sitting on a cloud thanks to the cushioning and fabulous seat material. The cloth may be removed and laundered with ease. The back cushions provide support for the seats and are not extremely firm. Keep in mind, however, that smaller seat couches have a less supporting feel.
Almost all of the sofas in the series are pretty large, making them ideal for lounging on a Sunday afternoon. If you want to Netflix and relax at home, Kivik sofas are the perfect option. Below the cushion on the Kivik ottoman is a storage place.
All couches in the series have a minimum height of 32 inches and a depth of 37 inches, except for the stand-alone chaise and ottoman. The cloth is pleasant to the touch and finely woven. The amount of comfort in these sofas, however, varies in the various product lines.
Quality
Ikea has a good reputation in the sofa industry. The company hires experts and professionals that review the specifications of each of their sofas keenly to ensure that they are durable and well-built.
The cushions in the Kivik series are made of polyester wadding, polyurethane memory foam, and polyurethane, with polyester fiber puffs in the back cushions. Plywood, solid wood, and fibreboard make up the back and seat frames.
Lastly, the fabric used in these sofas comes in a range of materials. These materials include cotton and poly blends, a combination of polyester, rayon, viscose, and cotton, blends of polyester and nylon, faux leather, and regular leather.
Style and Customization
The Kivik sofas are laid-back sofas with a low-lying frame that feels warm and inviting. The sofas are elegant and straightforward, and many people admire them for their simplicity. The sofas are modest and feature a non-intrusive quality that allows them to blend into any room. To complete the overall design, you can consider adding a footstool.
Kivik sofas from Ikea are intended for casual relaxing. People often prefer to purchase neutral and mild hues such as shades of blue, cream, and beige because they complement any setting. However, other options are available.
Another awesome thing about these sofas is that you have the option of customizing the style and fabric to your liking. Because Ikea sofas are modular, the arms can be removed and reconfigured. This feature also provides flexibility for add-ons.
Kivik couches are available in two fabric options: Orrsta red or Orrsta light grey, both made of a cotton/poly blend. Hillard anthracite/dark blue/beige is a loose weave blend of cotton, rayon, viscose, and polyester, and Borred grey-green, a soft-tight weave of nylon and polyester, are additional options for the sofa's fabric. In addition, the line also includes sofas in black and dark brown leather fabrics.
According to Kivik sofa reviews, cotton fabric is less durable than other materials since it wears out faster. It is strongly advised that buyers choose more durable materials. Separate sofa covers can help to increase the fabric's durability while also preventing strains.
Value
The Kivik sofa series will surely disappoint folks who are furniture-oriented and want their couch to be the focal point of their homes. Ikea sofas are known for being bold and unique, but the Kivik line follows a different path.
They're made for modern houses looking for a stylish and comfortable couch. As a result, it's a good idea to know your demands and preferences before choosing this product line.
The sofas are roomy, well-built, and compare favorably to Elran sofas in terms of comfort. They do not have a high price tag attached to them. For example, the Kivik 3.5 seater starts at $599, including tax and shipping. This makes them a popular and economical solution for individuals on a tight budget. The Ikea Kivik sofa series is worth the money if you want a not-so-high-end sofa at a not-so-high-end price.
Delivery and Shipping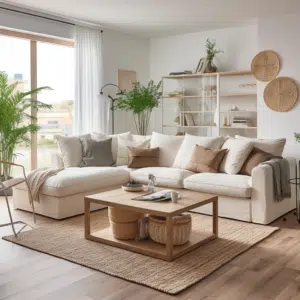 Ikea's items are always well-packaged, and the Kivik sofas are no exception. The sofas are packaged in several boxes.
This sofa is free to pick up in-store. However, you will be charged $39 + tax for home delivery. If you don't want to put the sofa together yourself, you may contact Ikea and have someone come to your place for $62 to $80 plus tax.
Ikea has a generous 365-day no-questions-asked return policy.
Any Downside?
One disadvantage of the Kivik sofas is that they must be assembled by hand. While many people appreciate it because the directions are straightforward, others may find it difficult.
The cushions are also vacuum sealed and take at least 2 to 3 days to inflate fully, which is an arduous effort. However, based on consumer feedback from worldwide, Kivik sofas look and feel brand new even after a year of use.
Lastly, many customers in Kivik customer reviews have mentioned that the seat may appear distorted because of the memory foam, requiring multiple fixes.
Conclusion
Ikea Kivik sofas are not among the most appealing sofas on the market. However, these sofas provide the highest comfort to compensate for their unappealing design. This is the sofa for you if you're looking for a not-so-high-end sofa at a not-so-high budget.