LG Tone Pro 750 vs 760, spend a lot of time on your phone, whether talking, listening to music, or trying to keep earbuds in your ears, the LG Bluetooth wireless headset is the perfect solution.
These hands-free headsets let you speak, work, run, dance, and text without having to handle your mobile phone. They are convenient and are designed with the latest modern technology.
In this article, we are going to compare the LG Tone Pro 760 vs 750. We will talk about their appearance, how they work, as well as the technology employed. We will also put the key specifics through a side-by-side comparison to determine the pros and cons for each.
LG Tone Pro 750 Vs 760: Overview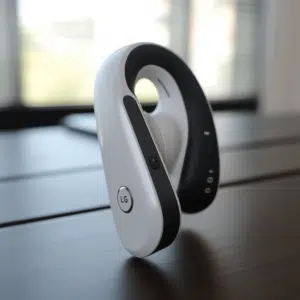 LG Tone Pro 750 Vs 760: Similarity
Both the LG 750 and LG 760 wireless headsets are designed with the LG Tone Pro feature, which enhances bass response and lowers noise interference. They are both aptX compatible and integrated with Google Voice Actions and HD voice control. For instance, if you ask Google a question, your music will automatically pause so you can hear the answer.
These two headsets are also designed to offer easier SMS messaging. The LG 750 boasts a Text to Speech feature, while the LG 760 features a Tone and Talk SMS Reader. No matter the name, users will be able to listen to their messages and respond vocally.
The next section of this article is all about the major differences between the LG Tone Pro 750 and 760.
LG Tone Pro 760 vs 750: Connectivity
The LG Tone Pro series headsets are equipped with Bluetooth connectivity, which makes it easy to connect to your mobile phone, tablet, or laptop. The Tone Pro 750 allows you to connect to two Bluetooth devices at the same time, so you can listen to music on your MP3 player and still take calls from your mobile phone.
On the other hand, the Tone Pro 760 is compatible with a number of Bluetooth devices and comes with the Bluetooth 4.1 version. It supports Hands-Free Profile 1.6, Headset Profile, Advanced Audio Distribution Profile, and Audio/Video Remote Control Profile.
Sound Quality
There's nothing more frustrating than buying a headset only to find out that you can't hear the other person clearly, or that the music sounds crackly. LG is popular for its quality sound systems and this is one area where they haven't disappointed with their headsets.
The LG 750, in particular, comes with LG Tone Pro, which enhances the sound quality by reducing noise and echo. Meanwhile, the 760 model comes with Quad layer speaker technology for full bass, clear voice, and reduced distortion on high frequencies. Plus, it has a MEMS microphone for even clearer audio.
Battery Life
Depending on the brand and type of battery, the average Bluetooth headset battery life is 20 hours.
The LG Tone Pro 750, on one hand, gives you 15 hours of talk time and 10 hours of music listening, so it's above average.
On the other hand, the LG Tone Pro 760 gives you slightly more battery life with 16 hours of talk time and 11 hours of music listening.
Functions
If you're considering hands-free headsets, it's likely because you want to be able to control your mobile phone without having to physically touch it. Fortunately, voice activation will allow this on both options.
The LG Tone Pro 750, for instance, has controls on the side of the headset, which can be used to hang up a call or adjust the volume. The headset also features a vibrating call alert, toggle vibration on/off, microphone mute, and audible battery status.
The LG Tone Pro 760, on the other hand, has control buttons on the top of the headset. That means with just one swift movement, you can call, pause and play. This headset also features a jog button as well as vibration alerts.
Appearance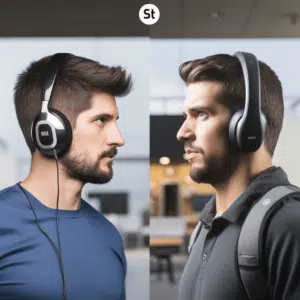 Though the general appearance of a headset has stayed largely the same over the years – with a few exceptions like them getting much smaller – there is still some room for customization, like with the LG Tone Pro HBS-750 which offers four color options to choose from black, red, blue and white.
The 760 has even more colors to offer in comparison to the LG Tone Pro HBS-750, with a total of seven color options available: black, blue, powder blue, rose gold, red, white, and purple.
The LG Tone Pro 750 has a 3D Neck Behind design that sits around the whole nape of your neck. It is available in white, although pink versions have been spotted. It is extremely lightweight weighing around 1.12oz and measuring about 6.6 x 5.3 x 0.7 inches.
The LG Tone Pro 760 has a similar behind-the-neck design, but its dimensions are rather different. It weighs around 7.2oz and measures 12.9 x 11 x 1.7 inches.
Pros and Cons
Before we deliver the final verdict, here's a list of the various pros and cons for each LG Bluetooth headset:
LG Tone Pro 750
Lightweight and very comfortable

High-quality

sound with brilliant voice

Great Bluetooth connectivity range
Cons
Not the most impressive lifespan
LG Tone Pro 760
Amazing sound

Quick to charge a full battery in under two hours

Great Bluetooth range
Cons
Unpractical buttons location
The Bottom Line
The sound quality of the LG 760 headset is noticeably improved and clearer than its predecessor. Additionally, the microphone is of great quality; however, it would be even better if it had noise cancellation for when there is background noise.
While there are some definite improvements with the760, there are a few things that don't make sense. For example, even though the 760 is a newer version, it is considerably larger and heavier than the 750.
Additionally, the placement of the buttons makes little sense, as they are difficult to locate when you are wearing the headset. Lastly, it's a real shame LG didn't incorporate instantaneous device connectivity, as this was a popular feature.
To this end, it's safe to say that the LG 750 is the better option for a few reasons – the sound quality is amazing, it's lightweight, and has a sleek design. Plus, it still has some of the important features that the 760 has, like HD voice compatibility as well as Text to Speech.