If you're looking to buy some new furniture, and need a shopping experience to keep those salespersons from hovering over your every move, then you may want to consider a trip to Bob's Discount Furniture.
This chain boasts over 130 stores and has become one of the most popular furniture brands in the US, with a whopping annual revenue of over half a billion dollars.
Since 1991, these guys have positioned themselves as the retailer that omits sales pressure in favor of offering the best prices on a daily basis. The success of this furniture store is due to its namesake, Bob Kaufman, who, seemingly, has appeared in all of the company's commercials.
These commercials, along with a great business plan have allowed the company to sell their products cheaper compared to their competitors. Perhaps you want to buy a new couch, dining table or armoire and you certainly want to get the best possible deal.
Of course, you know that negotiating is a common practice at places such as car dealerships, but can you negotiate at Bob's Discount Furniture to get a better deal? Well, we did the research and brought you the answer.
So, Can You Negotiate at Bob's Discount Furniture?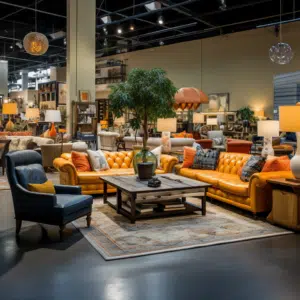 While it is true that you cannot negotiate in some furniture chain stores, the good news is that you can negotiate on Bob's Discount Furniture.
Most furniture stores, particularly chain stores, are not likely to negotiate a discount of more than 20% or 25% on non-clearance items.
When purchasing Bob's Discount Furniture, you'll have to drive out of town a bit and find a store, where you can possibly save between 20-70%. Otherwise, one way to land a better deal is to ask for a large discount on an accessory.
Another thing worth mentioning is that Bob's Discount Furniture does not offer coupons, holiday promotions, promo codes, veteran or military discounts, or such temporary deals.
So if you're still on the watch for big savings, you may want to check out their online outlet that often features items at deep discounts.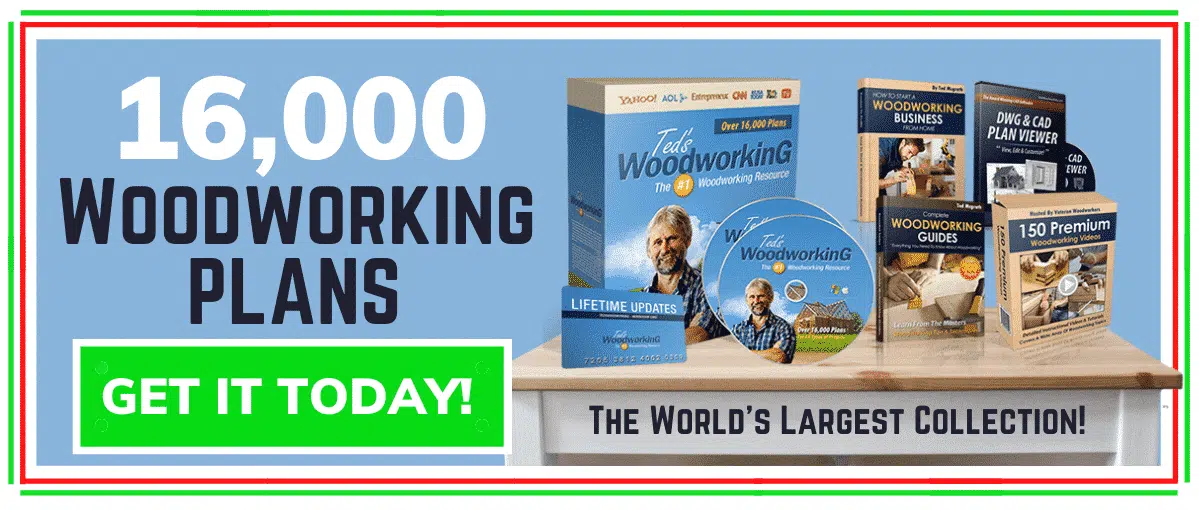 Bob's Discount Furniture has proven to be reliable and very affordable, especially if you have kids in the home and you're not ready to spend too much. Their products are very friendly and the delivery staff is fantastic.
Can You Haggle at Furniture Stores?
The simple answer is yes. You can haggle at furniture stores. As mentioned before, the majority of furniture stores will be willing to negotiate on price to some extent- in some cases up to 20-25% off. That means you can and should haggle to get a better deal.
However, whether or not the furniture store will negotiate (and how much) largely depends on factors such as the furniture type, season, and whether or not the piece is on clearance. If you still have questions about bargaining at a furniture store, don't worry.
Below, we've shared some tips on haggling for furniture. Furniture Shopping included some additional advice to help achieve a great deal on that dream furniture you've been eyeing.
Factors that Affect Your Negotiating Power at Furniture Stores
Most furniture stores will generally negotiate on price, but your bargaining power will be limited by the following factors:
Furniture Type
Different furniture stores certainly have different types of furniture. For instance, larger stores like IKEA are often chock-full of all kinds of furniture imaginable. They usually don't have commission-based salesmen but rather employees.
This, along with the fact that the store's inventory includes a vast amount of mass-produced pieces, means that buyers may be unable to negotiate. The asking price is what you'll pay when you checkout.
Stores like Bob's Discount Furniture and Ashley Furniture, and other smaller furniture chains, on the other hand, will generally be open to negotiation. Such stores usually have commission-based salesman-much like a car dealership- who will often be open to negotiating when it means moving inventory.
Whether the Piece is on Clearance
When a clearance piece enters the equation, your negotiating power increases exponentially. There are various reasons why a store might put a piece on clearance, but, oftentimes, when a product is on clearance, the store is looking to get rid of it quickly.
Therefore, if the type of furniture you're looking for is on clearance, you should be able to haggle for the price. Clearance pieces are generally already discounted significantly, but since stores are interested in moving clearance items as fast as possible, they're likely to offer an even better deal.
Season/Time of the Year
Another factor that affects your negotiating power while at the furniture store is the time of the year. Generally, furniture stores receive new stocks twice a year (around spring and fall). During months leading to this, stores are usually looking to discount and get rid of old stock.
So to get a sweater deal, consider shopping for furniture toward the end of the winter and the end of the summer. You might just be able to negotiate the price even more.
How to Negotiate On Furniture Price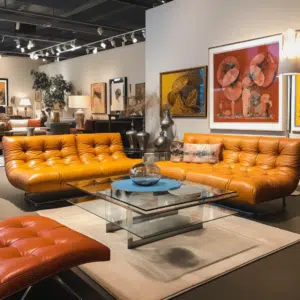 Now that we've discussed the factors that affect your negotiating power for furniture, we'll add some negotiation tips to implement at the furniture store:
Identify Drawbacks and Defects
Once you've identified the specific piece that you're interested in, learn the ins and outs of that item's specification. In the event that you identify a feature or rather specification that is essentially a drawback, you can count on this to your advantage when it comes to price.
For instance, if you're looking for an office desk, you might identify and point out that the drawer size or chair opening is smaller than that of desks of similar size. This might not be that big of a deal, after all, but it will however aid in your ability to negotiate.
Similarly, in the event that the item you're interested in has any defects such as dings, scratches, or other cosmetic imperfections, bring this up when taking the price down.
Pay Up Front
This method is usually effective when it comes to purchasing a new car, but it's also applicable for furniture. When you pay in cash or rather pay the total upfront as opposed to financing the furniture, the store does not have to wait for ages to finally receive the full amount.
Shop Around
Understanding what comparable pieces are listed for at other stores can help you land a better deal. The point here is to challenge the store to beat competitors' prices. For example, Furniture Shopping the furniture store down the road offers a more competitive price, mention that, and the store you're considering will be pressured to offer you a better deal.
Do Your Research
Knowledge is power. The more informed about the product you're about to buy, the more leverage you have when it comes to negotiating the price down. Research the type of item you're looking to buy to get a better understanding of what it's actually worth.