Changing Windows and Doors When replacing windows and doors, consider replacing them all at once. It's quicker to replace all windows at once than to replace some initially. If you simply replace one window, you'll have to choose one that doesn't match your home's exterior.
Because you won't have to pay for numerous material and manpower shipments, replacing multiple windows at once can be cheaper.
If you're doing substantial improvements anyway and selling your home soon, fixing your windows may not be a problem. If you expect to live in the property for years, changing merely certain windows may not be enough to make it look uniform from the outside.
Replacing many windows requires structural adjustments, but replacing one does not. To support the new window, you must reinforce the framing surrounding the opening every time you replace a window.
However, if you're on a tight budget, replacing all of the windows may not be possible at once. In this case, consider replacing just a few at first and then replacing more as time goes on. So you won't spend too much but still profit from new windows in your home.

Signs You Need Window Replacement?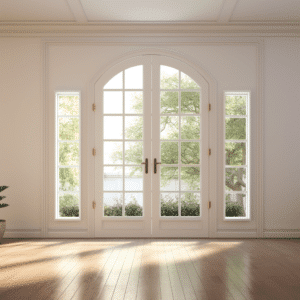 If you are considering a window replacement, there are some signs that may indicate that your windows need to be replaced.
     

If you have older windows that have been in place for more than 20 years, it may be time for an upgrade.

     

If you are looking for a change of scenery, it might be time to update your windows.

Newer windows offer better insulation and air conditioning performance, which can help reduce your energy bills and make your home more comfortable in the summer and winter months.

      

When rain or snow enters through window frame fractures, the seals must be replaced. Storm-leaking windows are another clue that they need to be replaced. Worn weatherstripping lets air and moisture into your home. This can harm your walls and ceiling with water. A deteriorated flap seal between window panes can produce drafts and cold spots in your home in winter.

     

If your old windows don't function correctly anymore, then they may not be able to perform their main functions anymore. You will likely find yourself using more energy on heating/cooling than necessary because of poorly performing windows!
When Should I Only Replace Some Windows?
Replacing Windows and Doors replacing your windows, you might be thinking about replacing them all at once. But what if you don't want to replace all of the windows at once? What if you only want to replace a few?
You may get many of the benefits of modern windows by replacing one or two windows. Here are several reasons to replace one or two windows at a time:
Replace large, noticeable windows first. Replace large windows first if your home has them. Choose a style that suits these larger windows to display your new replacement windows. This will help your home look coherent and highlight your new replacement windows.
If your windows have broken locks or fractured glass, they may need to be replaced.

Start with the cheapest replacement windows to save on installation. If you need to replace various types of windows in your home (double-hung wood-clad vs vinyl-clad wood), start with the cheapest.
Without enough insulation or correct installation, your windows won't be as energy-efficient as they may be. This entails higher monthly utility expenditures. If so, replace some or all of your windows to lower your utility expenditures.
Takeaway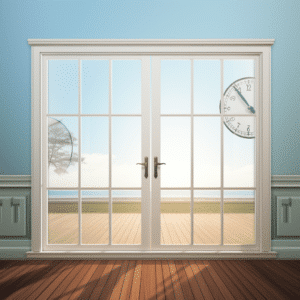 If you need new windows, it's time to start doing some research. There are many different types of replacement windows on the market, so you'll want to know what your options are and how much they cost.
If you're planning on replacing all the windows in your home at once, here are a few things to keep in mind:
Cost: The cost of replacement windows can vary depending on what type of window you choose. Vinyl replacement windows are typically less expensive than wood or fiberglass, but there are also other factors involved that may affect the cost as well. For example, installing new windows isn't just about buying them — if your old windows were single-pane or had no insulation, then replacing them will also require adding insulation and installing double-pane glass.
Installation: Without skill, most homeowners cannot install new windows. Hiring a professional installer will ensure everything is done right the first time and prevent future energy efficiency or air quality issues.