Premium windows and Milgard are two widely compared window manufacturers. Both brands manufacture high-quality items and are well-known for their high standards, excellent creativity, and diverse product offering, but how do they compare? Which is superior to the other?
This short post will take you through a comparison of Premium and Milgard windows so you can get a clear answer to the questions above.
Premium windows vs. Milgard: Quick Comparison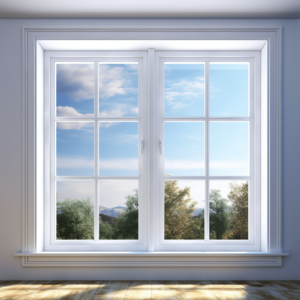 Premium Windows, based in California, has been serving customers in the United States for over 15 years. The company generally uses vinyl as its primary material base to custom produce windows and doors. Premium provides a 10-year transferable warranty on all of its products.
On the other hand, Milgard is a Tacoma, Washington-based door and window firm. The company's most well-known products include vinyl, wood, aluminum, and fiberglass windows for new construction, replacement, and remodeling.
Milgard has been delivering attractive frames, designs, and materials that can brighten any home for more than 50 years, making them a window expert and authority. Milgard windows are made to make a substantial impression in any home.
Below is a comparison table of Premium Windows vs. Milgard
Features
Premium Windows
Milgard

Window materials

Vinyl, aluminum

Vinyl, fiberglass, and aluminum

Window types

Arch, awing, picture, single-hung, double-hung, casement, slider, and specialty types

Awning, casement, picture, bay, and bow, double-hung, double horizontal slider, horizontal slider, radius, and single-hung

Durability

Very durable

Very durable

Product line

Premium Timeless, Premium Elegance, Premium Aluminum, and Premium Serene Series

Trinsic, Quiet Line, Tuscany, Ultra, Style Line, and Aluminum

Use

Replacement and new construction

Replacement and new construction

Warranty

10-year transferable warranty on all parts and labor

Lifetime warranty on all parts and labor

Availability

Nationwide

Mostly in the western United States

Also available in Canada

Customer service

Excellent customer service and satisfaction

Excellent customer service and satisfaction
Window Materials
The pricing, style, durability, color, and installation charge of a window are all determined by the material it is composed of. As a result, one of the most significant aspects of every window is the material.
It is the superior brand in this category. Milgard manufactures windows from a larger range of materials.
Milgard windows are comprised of vinyl, aluminum, fiberglass, and occasionally wood. On the other hand, premium windows are constructed of vinyl and aluminum.
Range of Products
Another important element to consider is the product line of each brand. A company with a larger product range may handle more projects and offer items at a wider pricing range than one with a narrower product range.

Milgard offers a wider selection of materials and styles than Premium Windows, implying that Milgard has a larger selection.
Available Designs
Windows come in various styles, and a window manufacturer's ability to produce a variety of styles sets them apart from the competitors.
When comparing Premium windows vs. Milgard windows, one factor to consider is the variety of styles available.
Milgard takes the lead in terms of style. In comparison to Premium windows, the brand produces more styles.
Window Durability
When it comes to windows, durability is an important consideration for everyone. It's crucial to note that windows don't remain indefinitely, and the materials used to construct them will decide how long they last.
Rain, sunlight, wind, and even damage from animals such as rodents or birds are all factors that windows must contend with daily.
Premium Windows and Milgard make long-lasting windows, especially those composed of vinyl and fiberglass, that can withstand harsh outdoor elements.
Warranty
When it comes to windows, a warranty is vital. A good warranty protects the buyer against manufacturer and installation flaws while ensuring that product quality remains consistent.
The warranty is an important part of buying a window and should be considered beforehand.
Milgard offers better warranties than Premium Windows, with most Milgard windows having a lifetime part and labor warranty. The Milgard quiet line series is the lone exception, with a 10-year warranty.
Premium windows have a ten-year warranty that covers all materials and workmanship.
Customer Satisfaction and Service
Customer service and satisfaction are crucial when dealing with any firm, and window manufacturers are no exception.
It's not uncommon for windows to come broken or damaged during the installation process. As a result, many clients will have to engage with the window firm multiple times during the process of acquiring and installing windows.
Milgard and Premium Windows both provide excellent customer service and satisfaction.
Premium Windows vs. Milgard: Which One is Better?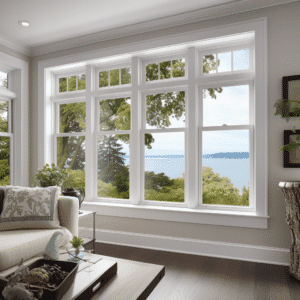 It is hard to decide which brand is superior to the other based on the information above. If you are looking for vinyl or an aluminum window, you can select from the two brands. However, if you are looking for a fiberglass window, you can only choose from Milgard.
Milgard also takes the lead in terms of the styles, range of products, and warranty. The two brands perform equally when it comes to window durability and customer satisfaction.
Frequently Asked Questions
What is the Rating of Milgard Windows?
Milgard has approximately 1,400 ratings on the Better Business Bureau website, with an average rating of 4.72 stars. Many of the five-star reviews praise the products and services' high quality.
Is Milgard a Decent Brand?
Milgard has been named "Most used vinyl window" five times, "Best quality vinyl in the nation" nine times, and "builders choice" for fiberglass and vinyl windows in the Western United States by BUILDER magazine.
Should You Choose Casement or Double-Hung Windows for Your Home
Because the window seal is often quite tight, casement windows are better than double-hung windows for keeping out drafts. Casement windows are ideal when you wish to bring in cool air from outside into your house.
Premium Windows vs. Milgard: Final Take
Both Premium Windows and Milgard are popular window manufacturing companies in the United States. We hope this article helps you compare the two brands.
Selecting which brand is superior to the other depends on your taste and preferences.