Cell phone plan, When it comes to cell phone service, there are a lot of options. You can choose between prepaid or postpaid plans and unlimited or limited data. The idea of a prepaid cell phone plan is pretty straightforward: you pay for your service on a month-to-month basis, and you don't have to sign any contracts. The downside is that most prepaid carriers charge more for their service than major carriers such as AT&T or Verizon do. If you're looking for a bargain, then PureTalk is one of the best options out there. Like Puretalk, Verizon offers several different cell phone plans as well — each with its own unique set of features and limitations.
There are also some important differences in coverage area between these two providers that should be taken into account when choosing a provider for your next phone plan. Here's a quick overview of the companies' key features.
PureTalk vs Verizon: Overview
| | | |
| --- | --- | --- |
|   | Pure Talk | Verizon |
| Company Name | Telrite Corporation | Verizon Communications |
| Carrier Network | AT&T | Verizon |
| Mobile Hotspot Data | N/A | Yes |
| Cheapest Phone Plan | $20 | $30  |
| Money Back Guarantee | N/A | N/A |
| 5G coverage | Yes | Yes |
| 4G LTE coverage | Yes | Yes |
| Technologies | GSM | CDMA |
| Family Plans | Yes | Yes |
| Unlimited Minutes | Yes | Yes |
| Video Streaming | Yes (up to 1080p HD) | Yes (up to 4K UHD) |
| Wi-Fi Calling | Yes | Yes |
| Unlimited data | N/A | Yes |
| Customer Service | 24/7 | 24/7 |
| Credit Check | N/A | Yes |
| International Roaming | N/A | Yes |
| International Calls | Yes (with an add-on) | Yes |
If you're new to the world of cell phones, you might be wondering what the difference is between PureTalk and Verizon. Which one is right for you?
Here's a breakdown:
PureTalk vs Verizon: What's the same?
Both PureTalk and Verizon offer unlimited talk, text, and data plans for around $50 per month.
You can also add on features like international calling and hotspot usage at an additional cost. They both have unlimited talk and text between two phones on one plan (a free feature).
You can keep your number if you switch from Verizon to PureTalk or vice versa, as long as it's not already on another carrier.
Both companies offer pretty much identical coverage maps, which means that you can expect very similar coverage in most areas across the country (with some exceptions).
Both companies have similar customer service ratings, although we haven't seen any recent surveys from either company specifically about their prepaid services.
Verizon has more phones available on its network than PureTalk does (but they're not all 4G). Both companies have an extensive selection of older phones with 3G capabilities.
In addition, users can get international calling rates with both providers, but there are slight differences between the two plans, so it is important to compare them carefully before signing up with either company.
PureTalk vs Verizon: What's The Difference?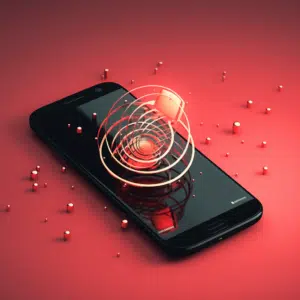 Here are some of the key differences between these two companies:
Technology (CDMA vs GSM)
Verizon is a different kind of phone service than Pure Talk. Verizon uses CDMA technology, while Pure Talk's AT&T is reliant on GSM.
As such, you can unlock your Verizon phone, so you can use it with another carrier. However, when you do this, Verizon will reject the Pure Talk SIM card.
You can take advantage of all their features as well (like unlimited data and texts). You also get access to a slightly different set of phones, though it's hardly impressive.
The phones Pure Talk offers are also not what you would call "high-end." You can find a few nice options, but they are pretty limited in number.
Verizon's Unlimited Plan
Verizon offers an unlimited plan that costs $75 per month, with a $35 activation fee. Verizon's unlimited plan includes HD video streaming and 15GB of mobile hotspot data.
The company also offers several different add-ons and discounts, including a Netflix subscription and discounts on various insurance policies.
PureTalk Unlimited Plans
Puretalk has three unlimited plans, which range in price from $30 to $60 per month. Puretalk's unlimited plans include unlimited talk and text and hotspot data, but they do not include HD video streaming.
PureTalk also offers discounts on a number of other services, including insurance and more.
Warranty
Verizon offers a limited warranty for all their devices which covers parts and labor for one year from the date of purchase or from the date of activation if you have paid for your device in full at purchase or renewal time.
PureTalk offers a standard one-year manufacturer warranty on all phones.
This means that if something goes wrong with your phone within two years from when Cell phone plan was purchased, you can contact either company to get Cell phone plan fixed or replaced at no additional cost.
This can be particularly useful if you plan to keep your phone for more than a year since most people replace their phones every two years or so.
Price Comparison
The prices are similar between these two carriers – both offer pretty steep discounts when signing up for multiple lines or adding additional family members to your account.
Verizon offers a wider variety of mobile plans that are designed for different budgets and needs. Whether you're looking for unlimited talk time or just want to keep your phone charged up when it's not in use, there's a plan for you at Verizon Wireless.
Verizon also beats Puretalk when it comes to phone selection.
Verizon has a wider variety of phones available on its network than Puretalk does for its customers. However, if you're looking for an Android phone with better battery life than Apple's offerings, go with Puretalk instead!
Conclusion
Verizon and Puretalk have very similar plans and pricing. As a result, they're both excellent choices for people looking to save money on their bills.
The biggest difference between the two is the amount of data you get each month. Verizon offers more data than Puretalk with its high-end plans, but both companies offer a wide range of options.
In the end, there is no clear answer on which is superior, but it ultimately depends on your needs. PureTalk is a solid option for those with bad credit. Customers can choose between either prepaid or postpaid services. Verizon Wireless has a ton to offer and should suit most of your needs unless you have bad credit and prefer the flexibility of prepaid plans to postpaid ones.