Aesop Hand Soap, Whenever you mention the Aesop brand to someone, this passionate response is somewhat 100% of the time. Aesop is one of the highly-priced skincare brands in the market. It is glorified as an extravagant brand.
The hand soap, officially known as "Resurrection Aromatique Hand Wash," is a product of the Aesop brand. It is loved by many but arguably costly, priced at $39. The hand wash contains a smashed orange-like scent over freshly cedar and then sprinkled with Rosemary. It is the trendiest way of killing germs.
Is the label worth spending your money on, or should you get an alternative brand? Why are its products costly? Take note that quality is the only thing that makes a brand stand out from contenders in the soap industry, and Aesop soaps are there to last and not to be substituted. If you are eager to know more answers, Read on.
Aesop and its Hefty Price on its Products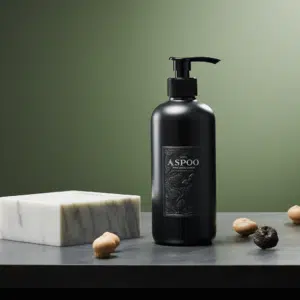 Aesop is a brand that focuses on skin care products and hair care products. A Brazilian company owned by Natura and CO., products range from soaps to fragrances to hand wash, etc. Aesop's products are designed to tell a story and ensure a distinction in all of their operations.
The brand has been kept floating by referrals, featuring in renowned media outlets like HypeBeast, British GQ, Chicago, and other small publishers. In the next line, we look at the factors behind the high price tags on the products.
Aesop products are vegan.

Has a variety of product labels

Superior customer service

Makes their products from natural ingredients

Exceptional Quality
Aesop's Downside
The products are outrageously expensive in comparison to other brands available.
Why Is Aesop Soap So Expensive?
No one likes to be taken advantage of, so we shall look at the reasons behind the expensive price tag of Aesop soap. Its top-notch quality and unique design are the primary determinants, but there is more leading us to our next line.
Outstanding Quality
"Eating and how you live directly affect your health" is one of the major drives why Aesop hand wash is famous in most restaurants. After using it in restaurants, I can assure you will walk back to your dinner table, contemplating how to get a piece of hand washes for your care.
The soap's properties, such as being effective and not overly drying, don't leave any sticky residue, and the aromatic aroma makes the soap unique.
The soap comes in two fragrances: Resurrection (mandarin, Rosemary, and cedar) and Reverence (mandarin, Rosemary, and cedar)-with Vetiver and Bergamot.
Diversified product range
Aesop soap consists of orange, Rosemary, and lavender oil to make it perfectly sterile and hydrates your hands. You can pair it with an Aesop hand cream for additional moistness on your hands.
The Resurrection Aromatique Soap enables you to inject some extra life into your skin without leaving any sticky residue but leaves you relaxed and reeking fresh as if you took a walk through the wood.
Valuable Ingredients in a Single pack
The brand is widely known for its zero-waste initiative and quality products that enhance the skin's wellbeing. Not only does the company produce soap but also hair care, body, skincare scent, and interior aromatics.
The company's products are free of colors, animal offshoots, silicones, mineral oils, parabens, and closely zero artificial aroma ingredients.
Their products cater to both genders, that is, men and females.
Excellent Design
Aesop's popularity is a result of consistency in its packaging. The brown bottles with squeezable beige tubes, almost identical to store 79 recipes, bring about uniqueness and keep the attention within, which is an ideal strategy.
The packaging aspect is aesthetically thrilling. A special design that offers the best to its users
Honest brand
It employs safe and organic ingredients and the same explicitly on its labels, making it a reputable brand.
They have an eminent customer relations department who genuinely answers all your questions and resolves any problem.
Aesop soap is eco-friendly. They value the impact of plant-based, science-based traits.
They do offer a 90-day return policy on their products.
Their special, ingenious retail experience in each store considers the location's culture, preserving the authenticity and displaying continuous unpretentious interest in sustainable design and intelligence.
Benefits of the luxury Aesop Hand soap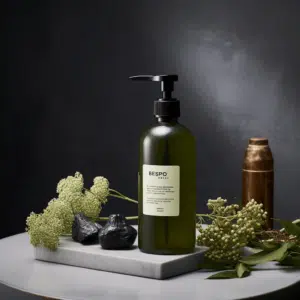 It is effective and more delicate on the skin than the top-rated antibacterial soaps.

It cleans off dirt, 99.9% of bacteria, and slime.

It contains an exfoliating petitgrain that sloughs off dry, dead skin, rejuvenating your hands to full softness.

Thanks to its botanical antioxidants, it gives an ant-aging shield against free radicals.

Has an intoxicating scent that harmonizes into a luxurious fragrance.

From the reviews, it has conveyance powers meaning each time you use it. The smell reminds you of places that are so divine and historic.
Other products of Aesop
Aesop hand cream

Aesop Equalizing shampoo

Aesop Damascan Rose Facial Treatment

Aesop Violet Leaf Hair balm
Is the Aesop Soap worth your money?
Aesop soap is one the greatest on the market, very good for your skin and overall body. It is the best antibacterial soap, with users rating it 5/5, and the most exfoliating. Yes, they come with a price, but if you love your skin and want to keep it clean or sensitive, you should not look at the price.
The iconic skincare brand bases its products on quality and well-thought design. Unlike its competitors, they express sincere interest in building sustainable and eco-friendly products that connect with the value of its consumers.
Aesop is known for its unique in-store and off-store experience. Their stores are minimalistic and designed based on quality craftsmanship, materials, and the local community culture and history. Thus, it connects and respects the community, making each store distinct and easily identified as a prevalent skin brand.
Our hands deserve care that transcends their unflinching services. Aesop soap in combination with the hand cream is a perfect way to moisturize, nourish, and soften them. Aesop Aromatique hand wash is highly recognized at your chicest sink and carefully considered in hotels and restaurant bathrooms.
So when you regard all of these things, I'm sure you can see why Aesop soap is so expensive. Each Aesop formulation is the outcome of study and research. Awesome things come at compensation, so if you're serious about your skin or have sensitive skin, Aesop's products are the way to go.