The Timberline model has been around for decades now, and it continues to be one of the most popular choices among homeowners who want to update or improve their homes' aesthetic appeal without spending too much money.
The Timberline HD and the Timberline Shingles are both made by GAF, the world's largest manufacturer of asphalt shingles. They both come in a variety of colors and sizes, and they both have their own unique features that make them stand out from the crowd. The two roofing materials are similar in many ways, but they differ in some key areas.
The first thing to consider is the difference between the two brands of shingles. The Timberline HD is a premium-grade roof system that is designed to last longer than most other types of asphalt shingles on the market today.
The standard Timberline is also a high-quality roofing product from GAF, but it doesn't offer quite as many benefits as its premium counterpart. It does have some unique features that make it stand out from other brands of asphalt shingles, though.
The Timberline HD and Timberline shingles are similar in a number of ways. Both are architectural shingles, meaning they are designed to mimic the look of traditional wood shakes. Both offer a variety of colors and textures to give you more options for your roofing project. And both offer a limited lifetime warranty against defects in materials and workmanship.
But there are also some differences between these two products. In this article, we'll compare each of them side by side so you can decide which is right for your home improvement project.
Timberline HD vs Timberline: Comparison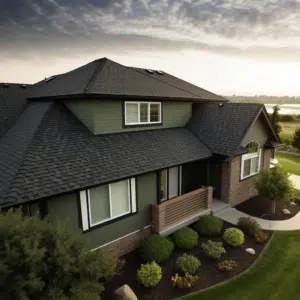 The Timberline HD and Timberline shingles are both made by GAF. They're similar in terms of their features. However, there are some key differences between them that you should consider before making your decision.
Durability
The Timberline HD is a great option for those who want to get the most durable shingle available. The shingles are made from a higher grade asphalt and have thicker fibers than the standard Timberline Shingle. This means it will last longer and provide better protection against wind and hail damage.
The main difference between the two is that Timberline HD is made with a heavier gauge material, which makes it more resistant to high winds and hail damage. Additionally, Timberline HD also has a higher longevity rating than standard Timberline shingles.
The Shingle Nailing Zone
The shingle's nailing zone is where nails go. The nailing zone should be 3 inches broad on each shingle side. Both Timberlines have 4 inch nailing zones on each side of the shingle when correctly installed.
Appearance
Both the Timberline HD and Timberline are designed to look like cedar shake roofing. The Timberline HD has a more traditional appearance with its dark brown color and textured surface, while the Timberline has a lighter hue with a smooth finish.
Shingle Consistency
Asphalt is the most used material for shingles. Some are produced from recycled paper or plastic and may be lighter than asphalt-based shingles. Other than their look, they perform similarly to asphalt-based ones since they feature identical granules and adhesives that keep them together during installation and withstand weathering. Since both lines are asphalt, they are consistent.
Price Comparison
The price difference between these two products is not much. You can find both products at different prices online or near your home. If you want to save money, you should go with a lower-priced product that has good quality and will last for years to come.
Warranty Coverage
Timberline HD comes with a Lifetime Limited Warranty against defects in materials and workmanship for as long as you own your home. This means that if any part of your roof fails due to a manufacturing defect, you can get it replaced at no cost to you – even if it was installed 15 years ago!
Levels of Protection
There are three levels of warranty protection granted by timberline shingles: material-only warranties, labor-only warranties, and system warranties. Material-only warranties cover the materials only. Labor-only warranties cover labor costs associated with repairs needed because of installation errors. System warranties cover both material and labor costs associated with repairs needed because of installation errors.
Installation Warranty
Timberline HD: The shingles are warranted against wind lifts, hail damage and fire for up to 20 years.
The shingles are warranted against wind lifts and hail damage for up to 20 years.
Timberline HD vs Timberline: Installation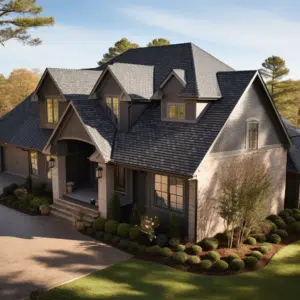 If you're installing a new roof, you'll want to make sure that whoever is doing the job has been certified by the manufacturer. This means they've had training in installation techniques and product knowledge, so they can properly install the shingles and offer any warranty coverage that applies.
Get detailed instructions. The manufacturer's website will have installation instructions for each type of shingle you buy, so read up before you begin to ensure there are no surprises. You may also want to check out online reviews from other consumers who've installed Timberline HD or Timberline Shingles in their own homes.
You also need to make sure that your roofer is insured and licensed for the job. Many insurance companies will require proof of certification with any new roof installation, so make sure that your contractor has this information ready for when you call them.
Which Shingle is Right For You?
Timberline HD and Timberline Shingles are two of the most popular brand names in architectural shingles. They're also very similar in terms of quality, durability, and price point.
The biggest difference between the two is that Timberline HD is a heavier-duty product that's designed for extreme weather conditions. This means it can withstand higher winds and hail while still providing excellent protection from the elements. The timberline shingle is also a high-quality product. Ultimately, the line you choose depends on your needs and preference.