American Standard Champion 4 and Champion 4 Max, American Standard has you covered if you're looking for a convenient and dependable toilet that will undoubtedly complement your bathroom décor. For decades, the company has provided a broad selection of toilets with modern designs and advanced technologies.
However, since the American Standard offers a variety of models, choosing one for your bathroom can be challenging. This article will lead you through a comparison of American standard champion 4 and champion 4 max to make your work easier.
Both toilets will work well in your bathroom, but which one is superior?
American Standard Champion 4 vs. Champion 4 Max: Quick Comparison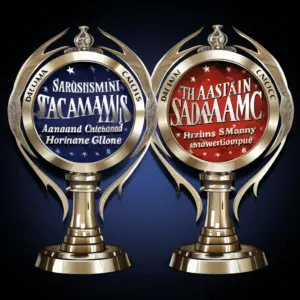 At a Glance Appearance
The Champion 4 model is a one-piece toilet that comes in linen, bone, and white as the color options. The Champion 4 Max, on the other hand, is a two-piece system that comes in three colors: linen, black, and white.
The Power Flush
Both toilets include four-inch piston accelerator flush valves and pressure-assist technology. One of the most well-known mechanisms in the sector is this one. These valves are, therefore, faster and more powerful than the majority of valves you will encounter. The valve can quickly dump directly into the basin.
A two and 3/8th inch glazed trapway is also included in both toilets. The trapway is sized appropriately to allow even massive masses to flash away without a problem quickly. Thanks to this feature, users don't have to struggle with the commode systems' blocking issues.
Regarding water usage, the Champion 4 models require 1.6 gallons, whereas the Champion 4 Max uses only 1.28 gallons every flush. Using the Champion 4 Max can thus help you save money on your water costs.
These toilets also have a PowerWash rinse that aids in scrubbing the bowl after each flush, maintaining a cleaner surface for a longer time.
Rough-In
This is basically the separation between the toilet's back wall and the center of the pipe that connects the toilet to the floor. The rough-in feature on these champion toilets is around 12 inches, which helps connect to the water supply and clean the base/back of the toilet bowl.
Trip lever
The essential trip lever operation is the same in both toilet systems. Some users, however, claim that to ensure a proper flush with the Champion 4 model, they had to hold the lever down for at least three to four seconds.
Champion 4 Max appears to be exempt from these issues.
One of the most remarkable things about the Champion 4 is that you can select the trip lever finish to your preference. You can pick between default chrome, satin, white, or polished brass. Only the default chrome finish is offered with the Champion 4 Max.
Therefore, if you choose the Champion 4 model, be aware that the flushing process will require you to hold for about 3–4 seconds. However, with Champion 4 Max, you won't have any of these delays and can flush as soon as you pull the lever.
But you might need to consider this feature if you're interested in the trip lever finish. Even if it's a minor detail, you might prefer selecting between white, default chrome satin, or polished brass as offered by the Champion 4. The Max versions are available in only one chrome finish.
Performance
Both models of the American Standard Champion are capable of delivering good performance. However, some consumers complain that the Champion 4 model frequently leaves residue and skid marks behind after flushing, necessitating the use of a cleaning brush.
In addition, numerous users of the Champion 4 have expressed dissatisfaction with the strange sounds it makes when flushing. Consider this essential factor if you intend to place these toilets in your bedroom. It may cause problems in the middle of the night, waking up nearby sleepers or family members.
On the other hand, when compared to its direct rivals, the Champion 4 max is associated with less noise and does not leave residue and skid marks behind after flushing. Both toilets lack an integrated night light and a heated seat, though.
Accessories
The Champion 4 max toilet is a two-piece model, and it comes in a set of two boxes. The flush tank is located in one package, and the toilet bowl is in the other. On the other hand, the Champion 4 (one-piece toilet) comes in a single, sizable box.
Although the American Standard praises the soft-closing seat provided, neither the Champion 4 nor the Champion 4 max toilets come with a seat. The packages only include two color-matched bolt caps.
simple installation
Almost all customers confirm that installing these toilets is quite simple.
Following the specified instructions, the installation needs a bolt kit and a high-quality wax ring, and it can be finished quickly and independently.
Maintenance
Customers also value how little maintenance these toilets require.
After installation is complete, neither of these models seems to provide a significant problem. For inside and outside, they both contain an antibacterial EverClean. The antimicrobial surface makes cleaning simpler and guards against developing bacteria and mold.
Compliance with certification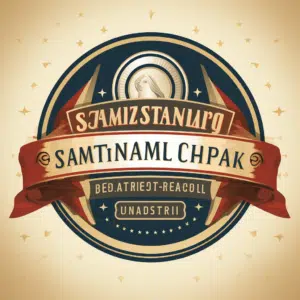 The height requirements outlined by the Americans with Disabilities Act (ADA) guidelines for accessible facilities are met by both the Champion 4 and Champion 4 Max versions. In fact, the US EPA WaterSense Specifications under High-Efficiency Toilets also recommend the Champion 4 Max. Unfortunately, Champion 4 lacks this certification.
Warranty
A ten-year warranty from American Standard covers both Champion 4 and Champion 4 Max.
Setback
Finally, mentioning certain drawbacks is vital because no toilet system has all-star qualities.
There are no seats in both variants, which is a drawback. If you want a separate seat, you'll have to pay more. The next disadvantage only involves Champion 4. While flushing, it produces noises, which is annoying.
Moreover, none of these systems feature night-light technology.
Final Take
We hope this article helped you understand the similarities and differences between the American Standard Champion 4 and Champion 4 Max. However, when it comes to selecting which model is superior to the other, it depends on your preference and taste.