A kitchen remodel is a big investment. You've spent hours shopping and planning, dreaming up your perfect kitchen. Now it's time to turn those dreams into reality. But before you can start building cabinets, you need to decide where to buy them from.
There are many different places where you can buy cabinets for your kitchen. You could go with a custom cabinet maker like Cabinets To Go (CTG), or you could go with a big box store like Home Depot. So which option should you choose?
In this article, we'll compare the two companies and help you determine which one is right for you.
Cabinets To Go vs Home Depot: Brand Overview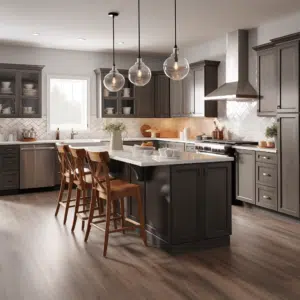 Cabinets To Go and Home Depot are both big names in home improvement. When you're looking for cabinets, it's easy to see why you might be confused about which one is right for your needs.
Cabinets To Go is an online retailer that offers a wide range of cabinet options for kitchens, bathrooms, laundry rooms, mudrooms, and garages. The company is based in Lawrenceburg, Tennessee, United States, and has been in business since 2008. Cabinets To Go was founded by Tom Sullivan, who has over 30 years of experience in the cabinet business. The company began as a small operation with just one employee but has grown to over 100 employees today. The company's main focus is offering high-quality products at affordable prices while providing excellent customer service.
Home Depot is a home improvement retailer with stores throughout the United States and Canada. The company sells tools and equipment related to building and construction projects as well as appliances and furniture.
Home Depot cabinets are some of the most popular options for homeowners on a budget. They come in many styles and colors, and they're easy to install. You can also get them with free shipping if you buy them online and pick them up at one of their stores.
Cabinets To Go vs Home Depot: What's the Difference?
Cabinets To Go and Home Depot are both popular stores for home improvement products. Each has many of the same offerings and can be a good choice when you're looking for a particular item. However, there are some differences between them that you should consider before choosing one over the other. Here's what we've found:
Customer Service:
The customer service at both companies is equally as good. They both have phone numbers where you can call and speak with a representative, and they will be able to answer any questions that you might have.
They both pride themselves on being able to help their customers find exactly what they're looking for.
If you have any questions or need help choosing the right kitchen cabinets for your home, both Cabinets To Go and Home Depot offer 24/7 customer service with live chat options. However, Cabinets To Go has an average review of 3.8 stars on Google, while Home Depot only has 4.1 stars.
Price Comparison:
Home Depot has a much wider selection than Cabinets To Go, but it also has more expensive products. For example, while both stores sell kitchen cabinets, they have different styles and colors to choose from, and prices range from around $100 to $5,000 per cabinet set at Home Depot versus around $300 to $1,500 per linear foot at Cabinets To Go. The same goes for other types of cabinetry such as bathroom vanities and laundry room cabinets — Home Depot offers more variety but at an increased price tag compared with Cabinets To Go.
Quality of Products:
The quality of the products is a major factor in determining which company offers better value.
Home Depot has better quality products. They carry more brands, and the brands they carry are usually of higher quality. Cabinets To Go doesn't have nearly as much selection, but what they do have tends to be good quality.
Cabinets To Go offers custom designs, which means you can get exactly what you want. On the other hand, Home Depot offers an extensive selection of ready-to-assemble cabinets for those who prefer to buy pre-made cabinets.
Both companies also carry a wide variety of accessories like faucets, lighting, and electrical components that can be used with their cabinets.
Installation:
This is where Cabinets To Go really shines — their installers work fast and efficiently! They've got all the tools they need right there with them when they come to install your cabinets, so that cuts down on time spent. On the other hand, home depot's cabinets come ready to install. If you do decide to install your own cabinets, be aware that there are some restrictions on what types of appliances can be installed in certain cabinets due to electrical codes – check with your local building department before installing anything that may require power!
Designs:
Home Depot does not offer custom designs or layouts like Cabinets To Go does. Instead, they only offer standard sizes and configurations of their products, so you won't get quite as much flexibility in terms of what you're able to do with your space.
There are also many more customization options when it comes to size and design so that you can get exactly what you want without having to settle for anything less than perfect if you choose to go with Cabinets To Go!
What to Consider Before Choosing Between The Two: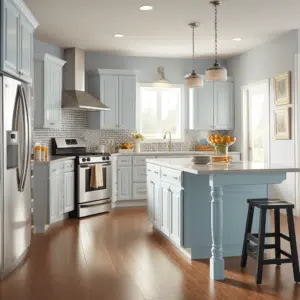 There are many factors that you should consider before choosing between Cabinets To Go vs Home Depot. Here are some of the most important ones:
What Type of Cabinet Do You Need?
These are all questions that need answers before you start looking for a cabinet company. If you have specific needs or requirements for your kitchen remodel, then it's best to go with a custom shop so that they can build exactly what you want. However, if you're just looking for basic cabinetry that fits into an existing space, then a home improvement store might be your best option since they offer pre-made items that come in various sizes and styles.