Electrolux and Speed Queen Washing Machines, Shopping for high-quality home appliances can be hard. What comes to mind when you think of a high-end washing machine? Most homeowners will name off brands such as Miele, Viking, and Sub-zero.
There's no doubt that the aforementioned manufacturers produce great, beautiful, and equally expensive, home appliances. However, two worldwide companies are emerging to take the lead in the luxury appliance segment: Speed queen and Electrolux.
When it comes to buying a new washing machine, you want a model that features great quality whilst not wasting energy; something that delivers the much-needed settings without having unnecessary and costly add-ons. So, how do you decide?
What is Electrolux?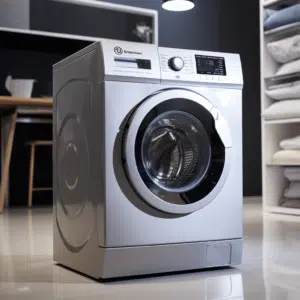 A global manufacturer of high-end appliances, Electrolux was established in 1919 to produce lighter, more efficient cleaners. It is headquartered in Stockholm, Sweden, with its North American business based in Charlotte, N.C. The company also manufactures washing machines under the Frigidaire brand for the U.S market.
Today, in addition to washing machines, vacuum cleaners, and dryers, Electrolux boasts an excellent line of kitchen appliances such as refrigerators, ovens, dishwashers, and microwaves, alongside various small appliances. They do not offer Wi-Fi-connected or smart washing machines but have a strong focus on water and energy efficiency.
What is Speed Queen?
Speed Queen, on the other hand, is a laundry machine company headquartered in Ripon, Wisconsin, USA. Speed Queen is a sub-brand of Alliance Laundry Systems, which ranked itself as the world's largest manufacturer of commercial laundry equipment as of 2004.
If you shop at a local appliance dealer, you will most likely come across Speed Queen Washers. Their models are generally durable and developed to last for at least 10,400 wash cycles (25 years).
Electrolux vs Speed Queen: Overview
Electrolux vs Speed Queen: Installation
Both Electrolux and Speed Queen don't offer installation of their washers but you can pay for installation when buying from retailers such as Lowe's, Home Depot, and Best Buy. Each machine comes with different installation procedures and instructions that can be found on the respective company's website.
Generally speaking, self-installation will require you to connect the washer to the hot and cold water supply using new washer inlet hoses, which usually come as a separate purchase. Insert the supplied drain hose to the standpipe, inlet hose, or laundry tub, and then secure it with supplied cable ties. Note that there has to be a grounded outlet to plug the power cord into.
Remember to level the washer to prevent excessive noise from vibration. This can be done by adjusting the machine's leveling legs with a wrench until the whole thing has no movement when pushed down from the top.
Electrolux vs Speed Queen Maintenance
Front-load washers require some extra care and maintenance to prevent odors and mildew from occurring. Each Electrolux model comes with specific instructions in the manual, but generally, the company recommends running the clean washer cycle once a month. The washer will show a reminder on the display.
Electrolux also suggests cleaning out any detergent residue from the dispenser drawer once or twice a month to air dry. Wipe the gasket and inside of the washer window dry with a cloth or towel. If odors develop, the company recommends one pouch of Tide Washing Machine cleaner in the detergent drawer when running the clean washer cycle.
Speed Queen, meanwhile, is an expert in cleaning. These washing machines are typically easier to maintain and you may even be able to perform all of the maintenance yourself. The overall process of the clean washer cycle is pretty much comparable to that of Electrolux.
They are not the least expensive but you will get what you pay for, which means top-notch performance, excellent cleaning, and extremely long-lasting durability.
Electrolux vs Speed Queen: Warranty
Electrolux offers a one-year labor and part warranty for repairs and a one-year warranty on defective parts. The washing tub is durable and the washer drive motors have a 10-year labor warranty.
Speed Queen's durability is excellent. Their commercial top-load washers include a three-year warranty on machine parts, a five-year warranty on gearbox and cabinet assembly, and a lifetime warranty on the stainless steel washtub against corrosion and carrion.
Speed Queen commercial front loaders have a 3-year warranty on the washer, a 5-year limited warranty on the bearings and bearing seal assembly and cabinet assembly, a 10-year limited transferable frame warranty, and a lifetime warranty on the outer drain tub and stainless steel wash basket.
Electrolux vs Speed Queen: Buyers Guide
Size
When shopping for the right washing machine, keep in mind that you're limited by the dimensions of your house. Bigger doesn't always mean better and when measuring, note that the measurements may not include the pipe.
Average machines can hold around 7kgs, which seems to be rather adequate for an average household. However, some models can hold a capacity of up to 12kg. You may want to choose a larger capacity depending on your needs.
Energy and Settings
Energy efficiency may not be the most crucial thing, but it's worth considering. Choosing a more energy efficiency will not only help lower your electricity bills but will also help conserve the environment.
In terms of settings, many washing machines claim to have all the bells and whistles, some of which may be unnecessary and costly. Faster spins, for instance, can cause noise, but this particular aspect comes down to personal preferences and how you're planning to use the unit.
Integrated or Freestanding
Washing machines can be integrated, freestanding, front/top load, or washer-dryer combinations. The most common variety is freestanding, which may be placed anyplace with a drain and plug. Freestanding machines often have a wider capacity range of 12-13kg.
In contrast, integrated machines mix better with the home, sit behind a cupboard door, and appear smarter. However, these are more expensive and may limit models.
Common front-loading washers give easy access to the contents. Top-loading machines are thinner and noisier, but they're perfect for individuals with little room.