Ply Gem and Milgard windows are generally recognized for various aspects including product durability, cost, and energy efficiency. However, the cost of investing in windows, whether for a replacement or new installation is substantial. It is not something you can just casually spend on.
You will have to set aside a certain amount for a while before you start working on your window project.
That means you'll have to think through various window options and brands so you don't end up making a decision you'll regret later. There are numerous options in the market to choose from, ranging from the most affordable but low quality to the high-priced premium windows.
Finding the best balance option in terms of cost and quality is the practical way to of buying the best windows for your home.
Making the right choice of window brands will also allow you to enjoy the advantages of having great quality and functionality products that match your needs at a cost that will not ruin your budget.
High-quality windows are generally designed to provide protection, safety, energy efficiency, and the overall look and style of your property. They are also expected to last longer, making them a better option to minimize the frequent need for window replacement.
Ply Gem Windows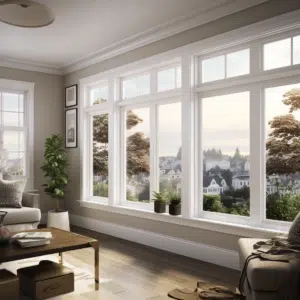 Ply Gem, a prominent external construction goods company, sells a wide range of high-quality windows. For windows, vinyl siding, and metal accessories, Ply Gem is a top choice.
The company boasts an excellent portfolio backed by industry-leading warranties.
All of their products are rigorously tested to guarantee exceptional durability and performance that suits every region or climate. Their products are available in a wide range of colors and texture options all meant to work together to deliver custom curb appeal.
Milgard Windows
Milgard is one of the very best window manufacturers often ranked among the top three in the industry for great quality and overall performance. The company is recognized for its elegant custom, energy-efficient window designs that include fiberglass, vinyl, wood, and aluminum windows.
Milgard has six window lines available as single-hung or double-hung, horizontal slider, awning, casement, and specialty windows like radius, bay/bow, jalousie, and garden windows.
These windows have also been developed to suit various pricing options for buyers- from mid-range to high-end. Milgard is a reputable company with more than 50 years in the industry. It has many proprietary innovations in its products and stuff, as well as the dealers, provide its customers with great services as one of their guiding principles.
Ply Gem Windows Prices
Ply Gem window's prices vary based on style and size. Single and double-hung windows will cost less than casement models. Some homeowners prefer the clean look of casement styles, thus, they may be willing to spend more on them. No matter the home style, Ply Gem windows fit every setting and budget.
The cost for premium series Ply Gem windows is between $350 and $550, which is considered a mid-range price in comparison to other window companies. Ply Gem windows are also a good value, considering features that the company offers and the savings thereof that can be achieved in reduced energy cost.
Milgard Window Prices
Just like Ply Gem, Milgard windows vary for different window types, styles, and series. For instance, a Milgard single hung vinyl window from, its Style Line series in the standard size can cost around $227, with an additional $100 to $150 in installation and labor costs.
However, this cost is notably higher than the national average for the window.
Another thing to keep in mind is that the prices may vary depending on the location and the window sizes you're planning to install, as well as the local labor cost involved. You should expect a 10% increase or decrease in the cost to make up for these variations.
The actual prices for most Milgard windows and doors are only provided by the brand upon customers' request with specific requirements.
Ply Gem Windows Warranty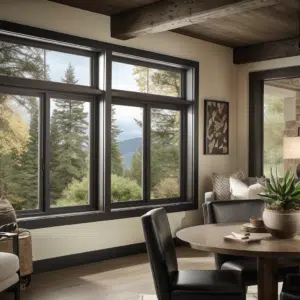 Ply Gem provides a lifetime warranty on the various models of windows. The company will provide replacement and refinish services free of charge including parts and labor.
This includes labor in connection with the repair or removal of the original product and the installation of the replacement product. The manufacturer basically covers any door or window determined to be defective under the terms of the warranty.
Milgard Windows Warranty
The warranties offered by Milgard are created with the idea that the windows are long-term investments. After installation, Milgard provides a full lifetime warranty. Due to the vertical integration approach to producing windows and installation performed by professional technicians, Milgard is pretty much confident in the durability and longevity of its products.
That means in the event that damage occurs due to the fault made during installation or defensive materials, the company will cover the full cost of replacing or repairing the window as well as the labor included.
However, be sure to carefully check the warranty for each specific window before making a purchase as every series of Milgard windows has a unique warranty and exclusions.
Selecting the Best Windows for Your Home
To sum up, you cannot go wrong with either of these two leading brands. Milgard and Ply Gem windows are produced by well-established quality manufacturers with decades of experience and expertise in exterior building products.