Andersen 8 Series and 3000 Storm Doors, Andersen Window Company is a leading manufacturer of windows and doors. The company has been around for over 100 years and has been producing high-quality products for decades.
The Andersen 3000 is a beautiful, relatively new door that blends modern style with a classic design. This door comes in several different colors and four different glass options. The glass is available in clear, bronze-tinted, and charcoal-tinted for an extra charge. The standard size of this door is 36″ x 80″, but it can be customized to fit any size opening from 32″ to 42″.
The Andersen 3000 is similar to the 8 series in many ways. Both have been engineered to provide superior energy efficiency and durability, and they both have an impressive list of features that make them a good choice for any homeowner.
Both of these series have been designed to provide homeowners with top-of-the-line performance and style. But what are the differences between these two storm door lines?
Andersen 8 series Vs 3000 Comparison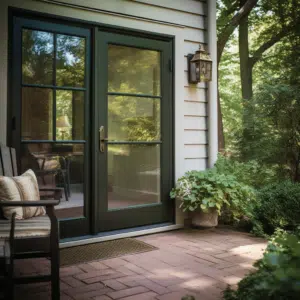 Andersen's 8 series and 3 series windows are both popular among homeowners looking for storm doors. The two models share many similarities, but there are also some important differences between them.
Material Options
Andersen offers their doors and windows in a variety of materials, such as wood, fiberglass, and vinyl. The material you choose depends on your home's style and your budget.
The wood species used for Andersen's products can be American red cedar, Douglas fir, or laminated pine. All three are naturally rot-resistant woods that last for years without the need for painting or staining. These woods also come in a variety of shades, from light to dark browns, which allows you to pick the look that fits your home best.
Fiberglass is the most popular material used in storm door construction due to its durability, low maintenance, and energy efficiency. Vinyl is also an excellent choice but has slightly more upkeep than fiberglass requires.
Appearance
Both doors have a sleek appearance and come in different colors: white, black, and bronze. However, the 3000 has a more modern look than its predecessor.
The appearance of these doors will vary depending on what you choose for your home. The 3000 series comes in several colors, including white, black, and brown. They also have a range of different finishes, such as bronze, brushed nickel, oil-rubbed bronze, and silver leaf.
You can even get them with an optional grille design for an extra touch of style!
Energy Efficiency
Both the 8 and 3000 Series are energy efficient. The energy efficiency of your storm doors will depend largely on the glass type. Andersen products feature a triple-pane glass design with a Low-E coating. The Low-E coating helps reduce heat loss through the window during the winter months, which helps to keep your home warmer and more comfortable while reducing your energy bills. With its upgraded insulation, this door is able to save you up to 20% on heating costs compared to other doors available on the market today.
Glass Options
Low-E, thermal glass, and laminated glass are available for both of these window series.
Low-E coatings on double-pane windows reflect heat back into the environment instead of keeping it within your home. This glass is suitable for persons who live in places with extreme day and nighttime temperatures. If you don't need Low-E glass, a window without it may be cheaper.
The thermal glass makes your home warmer in winter and cooler in summer, lowering heating and cooling costs.
Laminated glass provides strength and safety because it doesn't shatter when broken, reducing injury and property damage.
Durability
Both Andersen 8 series and 3000 are very durable, built with high-quality materials that make them extremely durable, so you can expect them to last for many years without experiencing any problems with warping or cracking (which is common when dealing with doors).
Hardware
The Andersen 3000 is equipped with their heavy-duty 100% stainless steel hardware as standard, while 8 models come with a combination of stainless steel and brass hardware. This isn't a huge difference, but it means that you'll have fewer issues with rust on your door if you choose an 8 series model.
Both doors have old-style hinges that allow them to swing open easily when unlocked from the inside or outside of the house. You can also lock them so that no one can break into your house through this entrance point if needed (although this may be overkill for most people).
Andersen also offers two handle styles: a single-pull handle or a double-pull handle with an extra thumb turn for easier use by children or those with limited mobility.
Pricing
The Andersen 3000 is more expensive than the 8 series. The 3000 series costs about $150 more than the 8 on average. However, this is not a huge price difference, considering that you will get a higher quality door with great insulation.
Installation
One of the most important things to consider when buying a new door is how much it will cost and how long it will take to install. The good news is that Andersen doors are an excellent value for your money and are very easy to install. Both of these doors come with pre-installed hardware and a handle that matches the door color. Andersen 8 Series and 3000 Storm Doors easy for you to get started on your project right away!
Andersen Storm Door Warranty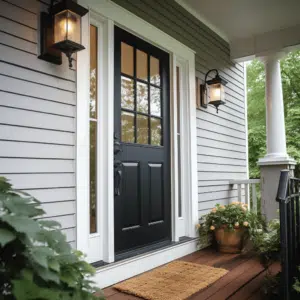 Another important consideration is the lifetime limited warranty for every Andersen door. This lifetime limited warranty covers hinges, paint adhesion, and frame with a 5-year limited warranty on most other components, including glass breakage and corrosion. If anything goes wrong with your door during those five years, you'll be covered for free no matter what happens to it or how long it lasts after your warranty expires!
Which Series is Better?
 Andersen 8 Series and 3000 Storm Doors important to determine which door is right for you based on your specific needs. Elements such as durability, security, insulation, and aesthetics should all be considered when deciding what is best for your home. Up to five different options are available in each category, allowing you to customize your front door for what works best for your specific lifestyle needs.