Alside vs. Pella Windows, Choosing a replacement or a new window for your home or office is a challenging process since there are a lot of choices to consider in the market. If you're not keen, you will easily get confused by what doesn't work for your property.
A detailed comparison between famous brands like Alside Windows and Pella can help you narrow down the right choice without too much struggle.
Ensuring that you've enough information about each window brand contributes to how you can pick the window model that meets your preferences. When choosing a window for your home, you need to consider price, quality of materials, aesthetics, installation process, maintenance and warranty, among others.
Energy efficiency is the primary aspect that stands out for the Alside and Pella windows. Both window brands will significantly reduce energy consumption in your house to lower the monthly bills.
On the other hand, what are the major differences between Alside windows and Pella? This article has all you deserve to know about Alside Windows vs Pella. Here is a detailed comparison between Alside windows and Pella.
Alside Windows Vs Pella: Comparison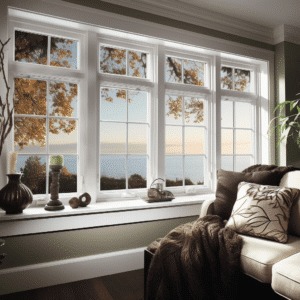 Specification
Alside Windows
Pella
Price

Usually falls between $250 and $550.

 

Ranges between $350 and $600.

Where to buy

Through local Alside Windows Dealers.

You can buy Pella at Pella retail stores, or local Pella Windows Dealers.

Size and Style

Alside offers 8 primary styles of windows:

Single Hung, Awning, Double Hung, Impact Bay, Bow, Casement and Garden Windows.

 

Pella offers 8 primary styles of windows: 

Double Hung, Awning, Custom, Casement, Single Hung, Sliding, Bay and Bow Windows.

 

Frame Materials

Use Vinyl

Vinyl, Fiberglass, and Wood.

Replacement or new construction windows?

Both

Both

Warranty Terms

Lifetime limited warranty

Limited lifetime warranty with 2 years of skilled labor coverage. Warranty term is 10 years upon transfer.

 
Alside Windows Overview
For over 70 years, Alside has offered high-quality exterior building products to homeowners distributed all over North America. The brand offers a wide range of building items, including patio doors, insulation materials, gutter, siding, and windows.
Alside meets all the window styles that make your home stylish and well ventilated when it comes to windows. The window styles of Alside include bow, casement, garden, single-hung, bay, awning, impact and double-hand. All the window products have a limited lifetime warranty and one year of labour cost coverage.
The price of Alside windows varies depending on the window style and size. The double-hung windows, for example, cost less than the casement window. Therefore, if you're interested in the style and appearance of the casement windows, you are likely to spend more money.
Regardless of the window size and style, the Alside windows have everything you need. Generally, their price falls between $250 and $550.
Pella Overview
Pella windows were established in 1925. It's a well-respected brand that focuses on producing energy-efficient, aesthetically appealing and durable windows.

The price of Pella windows is slightly higher than the price of Alside windows because high-quality materials are used to make them strong and durable. The price of Pella windows ranges from $350 to $600. You can buy them at the certified Pella dealer or the local stores.
Unlike the Alside windows, which are mostly made from vinyl material, the extensive collection of Pella windows configurations are made from fibreglass, wood and vinyl. The styling is similar to what you will find with Alside windows.
Is Pella Worth the price?
Pella windows are expensive, and that doesn't mean you shouldn't buy them even if you have a tight budget. They are worth the price because of their top-notch quality. Alside vs. Pella Windows value your house and want to make it the best place that humanity has ever dreamt about, then do window finishing with Pella.
Pella windows have a long-standing and exciting history in the window business. The positive reputation and excellence of the brand have always been consistent. The brand is well known for its slew of innovative ideas and unique designs.
Why Choose Pella Windows?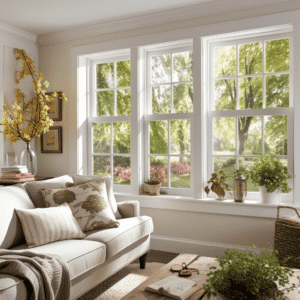 Apart from the good looks, Pella windows are also popular for durability and are easy to install. They are professionally manufactured to insulate your room from heat and cold more effectively than other brands. Therefore, Pella windows are reliable if you're keen on energy-saving strategies for your home or office.
The aspect of durability, ease of installation, pleasing aesthetics and energy efficiency make Pella windows stand out from other window brands. Alside windows might have an almost parallel energy efficiency to that of Pella. However, it misses a little bit on durability and aesthetics.
With all the details stated above, it's clear and direct that installing a Pella window in your home or office is more convenient. Even if they are more expensive than Alside windows, the extra cost will cover durability and energy efficiency aspects.
Final thoughts
Alside windows and Pella are the energy-efficient options that will significantly save you money from the heating and cooling bills.
When it comes to price, Pella is more expensive than Alside, but they're worth it. According to the various customer reviews, despite Pella windows being expensive, they last longer than the other brands. In addition, Pella has good aesthetics that give your building a look it deserves.
Alside windows are cheaper, and they are affected easily by leakage issues. You will need frequent repairs to keep them working in proper conditions. That brings outs another critical insight into maintenance.
Pella requires little to minimal maintenance, while the Alside windows need frequent servicing, especially when the problem of leakages has started.
If you have a tight budget, struggle to buy Pella. If things don't work out, there are other cheaper options that you can compare to Alside. That doesn't mean the Alside window is a bad thing for your home. It's only better after Pella. It's still an excellent choice to serve you for several years with minimal complaints.
The Alside brand offers a lifetime limited warranty. That is a reassurance that the window will serve you for many years to come.