Provia Endure vs Pella windows looking for a new window, then you've probably heard of Pella and ProVia. Both companies have been around for decades and offer high-quality products that can help you improve your home's curb appeal. But if you're trying to decide between these two brands, it can be difficult to know which one to choose. So before making a final decision, let's take a look at what makes each brand unique:
Provia Endure vs Pella: Brand Overview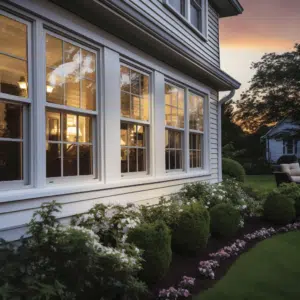 Comparing two high-end brands like Provia and Pella can be difficult. Both companies, for example, have long histories in the building materials industry. Both companies are also known for using durable materials, good design, and eco-friendly practices. So how do you decide which is right for you? We've broken down the basics of each brand below to help you make an informed decision.
Provia Endure
Provia Endure is a premium vinyl window and door manufacturer which has been in business for more than 20 years. The company is based in Atlanta, Georgia, and has an impressive portfolio of residential and commercial projects under its belt.
ProVia Endure Windows are Provia's line of premium, energy-efficient windows. They offer different color options for frames and sashes, as well as comprehensive warranties, including lifetime coverage on glass breakage.
Pella
Pella offers windows and doors in a number of materials, including wood, fiberglass, and vinyl. The company has been around since 1925 and is one of the most recognized names on the market today. Pella has a reputation for quality products and outstanding customer service, which is why it's one of our top recommended brands.
ProVia Endure and Pella windows are two of the best-selling brands in the industry. While they may seem similar at first glance, there are actually several key differences between the two lines.
ProVia Endure vs Pella Windows: What's the Difference?
When comparing ProVia Endure vs Pella Windows, there are some differences that you need to be aware of before making your final decision.
Window Frame Materials
Pella Windows offer vinyl, wood, and fiberglass options for individual applications. Vinyl windows are cheaper and easier to repair, while wood windows are classic and insulating. Pella's fiberglass windows are robust and retain their color and shape. They're ideal for humid or salty sea air because they won't dent or corrode like steel.
ProVia offers vinyl, wood, and aluminum window frames. They have vinyl windows in many colors and styles. If you like wood but hate the upkeep, ProVia's vinyl alternatives are almost maintenance-free. They appear like real wood yet can survive harsh weather. ProVia offers wood-clad windows that give your home a warm, traditional aesthetic and a timeless sense. Oak, cherry, and pine finishes can be stained to match other home finishes. Aluminum-clad windows are available. These low-maintenance windows are ideal for homeowners who don't want to worry about weatherproofing and cleaning their windows.
Energy Efficiency:
Provia Endure and Pella windows are both Energy Star rated, meaning they achieve a high level of energy efficiency. However, Provia Endure is more energy-efficient than Pella windows. The U-factor and solar heat gain coefficient (SHGC) values for Provia Endure are 0.31 and 0.46, respectively, while those for Pella windows are 0.39 and 0.48, respectively. This means that your house will require less energy to cool or heat it when you install Provia Endure windows instead of Pella windows.
Installation:
Pella offers their own installation service through its network of dealerships across North America. This means that if you choose Pella as your window manufacturer, you won't have to worry about finding and hiring an installer on your own because they will provide one for you! This can be very helpful if you don't have experience installing replacement windows or if you want someone else to do all of the work for you so that it doesn't take up too much time or energy on your part.
ProVia offers two different types of installs: the "DIY" option and the "Professional Installer" option. The DIY option includes everything you need to install your own windows — including the tools, hardware, and instructions — but does not include any labor costs or taxes (which are typically around $100/unit). The Professional Installer option includes everything in the DIY package plus labor costs (about $15-$25/h) and taxes for each unit being installed (typically around $100/unit).
Warranty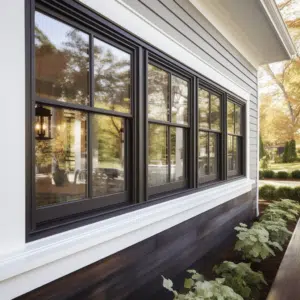 ProVia offers a transferable lifetime warranty which means that if you sell your home with ProVia windows installed, they will transfer to the new owner with no additional costs or paperwork required. This is great because it ensures that if something goes wrong with the windows, they will still be covered even if they're no longer under warranty by ProVia at the time of an issue arising.
On the other hand, Pella offers a limited lifetime warranty, which means that they'll cover parts and labor for up to 2 years after installation (and in some cases longer). Depending on the model, Pella offers a 10-year workmanship and materials warranty.
Price:
While there are many factors that go into determining how much you'll pay for your new windows, it's safe to say that ProVia will almost always be cheaper than Pella because it's manufactured in the United States rather than overseas like Pella is (which means labor costs are lower).
Provia Endure vs Pella: Which is Better?
The best windows for your home are the ones that match your needs and style. There's no one-size-fits-all solution when Provia Endure vs Pella windows comes to choosing new windows, so this guide is here to help you find the right fit for you and your budget.