One thing in our homes that we give less focus on is the windows. Apart from the view, windows offer more from the style to ventilation; there is a lot to factor in before selecting windows for your home. If you're planning to replace your windows to refresh your home or building, choose window types that meet your need, function, and price expectations.
Andersen vs Milgard Windows: Where is the Difference?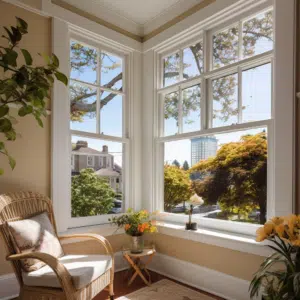 The Andersen and Milgard window manufacturers are commonly compared because they produce high-quality products and are famous for their high standards, good artistry, and varied range.
We leave that for you to decide. In the subsequent topics, we shall detail each to enable you to make that great decision that has a return on your investment.
The following window attributes are paramount for easy comparison of the two brands.
Color range

The durability of the windows

Product range

Frame materials

Price range

Warrantees

Brand availability

Installation fees

Customer Service and Satisfaction
Andersen vs Milgard Windows: Color range
Choosing the right color for use on windows is crucial because they determine the entire aesthetic of your home's exterior. The company offering most colors for its products will cater to many clients' personalized needs.
Andersen leads by producing 50 colors based on the series of specific windows. On the other hand, Milgard has nine various colors to choose from as per the window line of your choice.
Andersen vs Milgard Windows: Durability
One of the most ignored factors for window selection is durability. Windows don't last forever, but a window's material will determine its durability. They get exposed to harsh outdoor elements like sunlight, rain, wind, humidity, dirt and debris, and even animal damage.
With vinyl and fiberglass, both companies match in the production of durable window products.
Fibrex material of Andersen is less durable than Milgard's.
Wood doesn't do well outdoors; hence Andersen's wooden frames are cladded with weather-resistant material such as aluminum and fiberglass on the outer part of the frame to make them more durable.
Based on your choice, both companies produce durable windows.
Andersen vs Milgard Windows: Frame Material
The primary feature of any window is its material, as it is the determinant of price, style, color, durability and installation fees.
Andersen uses a broader range of materials to produce windows from wood, Fibrex (their composite material), vinyl, aluminum, fiberglass, or a blend of two from the list.
Milgard uses fiberglass, vinyl, aluminum, or wood for its windows.
They differ in the woods they use, with Andersen using a wide range of woods in their window manufacturing as it is a lumber company.
Andersen, in this case, gives more options when it comes to window materials than its counterpart Milgard.
Andersen vs Milgard Windows: Product Range
A brand's range of products is another crucial factor because the broader range of products translates to more projects catered for and broader scope of prices on the products than the one with a limited product range.
Under this category, both Andersen and Milgard have an equal degree of windows considering the number of window lines they formulate.
However, Andersen has a broader product range than Milgard in style and materials.
The table below showcases the product range for each company.
| | |
| --- | --- |
| Andersen product range | Milgard product range |
| Andersen Renewal Series | Milgard Quiet Line Series |
| Andersen Heritage Series | Milgard Aluminum Series |
| Andersen 100-series windows | Milgard Ultra Line |
| Andersen 200-series windows | Milgard Style Line |
| Andersen 400-series windows | Milgard Trinsic Line |
| Andersen A-series windows | Milgard Tuscany Line |
| Andersen E-series windows | |
Each Andersen's product series include all of their window styles available though at different levels of quality and various materials. Like the premium range, the most expensive has high-quality materials and craftsmanship.
Milgard has fewer products, but all styles of their windows are covered in each product line with customizable features like colors. Tuscany Line offers the most for your money, and it is pricey.
Andersen vs Milgard Windows: Warrantees
A good warranty covers you from the manufacturer and installation failures while ensuring high consistency of the product's quality. It is essential and should be considered beforehand.
Milgard offers better warranties as all their windows have a lifetime warranty on parts and labor except the Milgard Quiet Line series, which has a security of 10 years.
Andersen's warranties vary depending on the product, ranging from 10-to 20 years.
Andersen vs Milgard Windows: Brand availability
The range of window styles sets the manufacturer apart from its rivals.
When it comes to Milgard and Andersen windows, an important aspect is the range of styles they produce.
Andersen has been in the industry for longer, bringing more styles into its product line.
Milgard has a variety of designs and styles, just enough types to meet the needs of most customers. It doesn't mean your style is missing, but you may settle for something less than ideal in some scenarios.
Andersen vs Milgard Windows: Customer Service and Satisfaction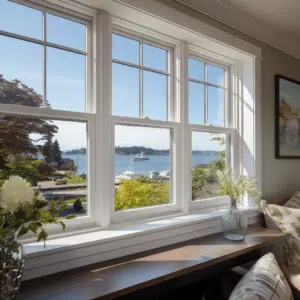 On arrival or damage during the installation process, dealing with window breakages is expected. It means that the customers will have constant communication with the company during the purchasing and installation of windows.
Both brands have exceptional customer service and satisfaction though Andersen's ratings are slightly lower than Milgard's. Being a large company, Anderson is complicated to deal with customer complaints and problems.
If this factor is crucial to you, then Milgard is the better option between the two.
Andersen vs. Milgard
There are distinct differences between the two brands in materials used to make the windows and how it affects their price, style, and where it is used.
The choice between the two companies depends on the type of windows, budget, and location.
Both companies produce fine windows and are an excellent option for selecting windows for any new development or remodeling. Andersen focuses on quality, style, range, and customization, while Milgard focuses on brands featuring price and customer service.
Milgard gives quality products at low prices, thus a better option for those on a lower budget but less in product range than Andersen.
Andersen produces more window styles, materials, colors, and higher quality but is more expensive. For those after better quality and a variety of options, then Andersen windows are your perfect choice.
Both Andersen and Milgard are great window brands with a wide range of good quality windows with excellent features and designs.