Opendoor real estate is the leading iBuyer in the United States by volume. The company has operations in 47 markets and aims to expand to 100. iBuyers purchase single-family homes that need minor repairs and upgrades, then resell them for a profit on the open market.
After a house sale, Opendoor charges sellers a 5% service fee, which is significantly less than the standard broker commission of 6%. However, because Opendoor doesn't make offers comparable to what home sellers might expect on the open market, a realtor will likely help you get more money. At Opendoor, customers can sell, trade-in, or purchase houses online with minimal hassle, thanks to Opendoor's end-to-end real estate experience.
Other real estate services the corporation offers include financing, repairs, and title insurance, all of which help ease the process while increasing revenue.
Opendoor Preliminary Offer vs Final Offer: What's the Difference?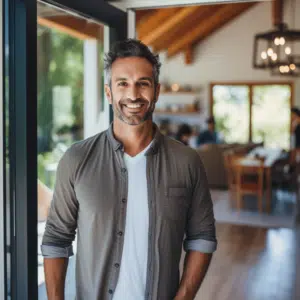 You might be wondering what's the difference between the Opendoor preliminary offer and the final offer.  A preliminary offer from Opendoor usually is 2-5 percent greater than the final offer.  It's thus best to think of your preliminary offer as an estimate. It is an estimate since the "immediate" cash offer is based on the information you tell Opendoor about your house's age, size, and features.
The final offer you will receive from Opendoor will include repair deductions, which can range from 1-2 percent, and seller closing expenses deductions, which can vary from 1-3 percent.
Keep in mind that Opendoor may not be able to make a final offer to purchase your house if the anticipated repairs exceed $20,000, according to its terms of service.
How Does Opendoor Work?
Requesting an offer from Opendoor is entirely free. To begin, go to their website and enter your address. All you have to do now is answer a few questions about the features of your home.
Opendoor claims that they will use such information to make you a preliminary offer within minutes. You can provide images or do a video of your home to get a more realistic offer.
Opendoor will organize an inspection if you accept their offer. The inspector will assess whether your home requires any repairs and if so, provide a pricing estimate. After that, Opendoor will make you a final offer, lowering the price based on the repair costs.
Opendoor real estate accept Opendoor's offer, you can choose your closing date. Although additional solutions may be available in your market, Opendoor typically demands a closing date within 14 to 60 days of the signed contract.
Opendoor does not charge a cancellation fee if you decide not to sell your house to them, unlike other famous iBuyers like Offerpad. For instance, you can back out of selling without losing money if the repair estimate is too exorbitant.
In most circumstances, a seller is not legally required to repair the property. There are some states where nothing on the house inspection report is deemed a must-fix.
Although there are a few non-negotiables in some states. In California, for example, the contract can indicate which party is responsible for bringing the property up to date on specifications like:
Automatic gas shut-off valves

Water heater straps

Smoke detectors

Other retrofit items
The seller is usually considered liable for bringing the home up to the current code unless otherwise indicated. They will breach the contract if they do not do so before closing.
What Types of Homes Does Opendoor Purchase?
The following is a list of types of homes that Opendoor makes offers on:
Townhouse

Single-family

Condos (selected markets)

Duplexes (selected markets)
Additionally, Opendoor's criteria for buying a home include:
The home must have been built sometime after 1930

Depending on the market, the home's maximum lot size should be 1 to 2 acres

The home must have a value between $100,000-$600,000. However, the value can go up to $1.4 million in some regions.

The home should be owner-occupied.
While these are the standard requirements, some markets may have exclusions or additional requirements.
How Much Does Opendoor Cost?
The service fee charged by Opendoor to home sellers is 5% of the final sale price, but when closing expenses and repair deductions are factored in, the total cost ranges from 7–10%.
Closing costs are typically 1–3% of the home purchase price, while deductions due to repairs range between 1–2% of the home purchase.
Buying a House with Opendoor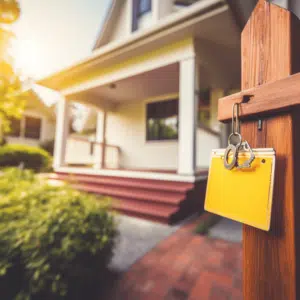 Opendoor also sells properties in a few select markets. You can search for homes they've purchased from local sellers on their website or app. You can also deal with an Opendoor agent to buy houses that aren't owned by the company in your area.
Opendoor real estate can plan a private tour once you've discovered a home you like. You can visit any Opendoor-owned house in person seven days a week between 6 a.m. and 9 p.m. using the app and a lockbox. If they don't own the home directly, an agent will meet you and open the door.
When you've found a home you like, you may submit an offer through their app or your real estate agent. Opendoor will work with you throughout the buying process if you do not have an agent.
Although you can get financing independently, working with one of Opendoor's lenders will save you $1,000 at closing. They also guarantee your offer for up to 120 days. If your financing goes through, you'll have enough time to find another lender without losing your home.
You also have the option of choosing your closing date. Additionally, you may be eligible for a 1% buyer's rebate at closing.
Opendoor offers a 90-day repurchase guarantee for a 3 percent charge to ensure that you love your new home.
Opendoor Reviews
Opendoor has an average rating of 4.3 across 2718 reviews.
Most of their positive reviews focus on:
A smooth and quick transaction

A fully done-for-you selling experience that fits the customer's preferred schedule
On the other hand, their negative reviews focus on:
High repair costs

The non-negotiable Opendoor's offer price