When you're planning to replace or install new windows, it can be challenging to choose between big box companies like Lowe's windows and Home Depot. After all, your windows are a huge investment and can greatly impact the energy efficiency and appearance of your home.
You want to choose the best quality windows for the best price. The windows should also be made to last and be exactly what you want. So where do you go for your best replacement windows? Or at least which is better Lowe's Windows or Home Depot?
Well, considering the competitiveness between these two retailers, it's hard to expect much difference between the offerings. They all can allow for a remote consult, organize the full installation, and offer great warranties and finances. In this article, we will look at both Home Depot and Lowe's in detail to see which one is right for you:
Replacement Windows Lowes vs Home Depot: Who has the better ones?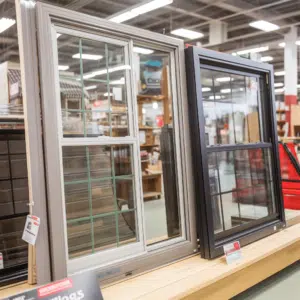 These two big box stores offer replacement windows as a service, including stocking the items, organizing the installation as well as after-sales warranty.
Lowe's Windows
Lowes has a great selection of replacement windows and can be an excellent place to start looking at the process. As you probably already know, the first thing should be to organize a consultation, and Lowes offers both remote and in-person options. The remote option is where you get instructed on how to measure your windows to be able to provide the relevant information to Lowes.
In the course of the consultation, the project specialist will go over options that would match your interests and provide a tailored quote. According to customer reviews, the quotes from Lowe's are usually cheaper or similar to that of professional installers.
Although this may seem a cause for concern, the company's capacity to simplify the workflow and provide significant discounts on stock is generally attractive for installers.
Another great thing about Lowes is that they offer access to their finance programs so that customers can get the replacement and pay it back over time, which is particularly perfect for emergency window replacements.
Home Depot Replacement Windows
The approach at Home Depot is similar to Lowes. It offers free remote consultations to choose window size, frame material, color, grind pattern, and glass type (standard, Energy Star, etc.).
Home Depot fast quotes include labor, materials, and financing. Home Depot also removes and disposes of your old windows. The provider will replace the insulation if a new window frame is needed along with the window.
Home Depot vs Lowe's Replacement Windows: Which is Cheaper?
Big-box shops like Lowe's and Home Depot allow customers to negotiate cheaper costs on new residential windows. Because they buy materials in bulk, they may give new window clients a lower price than smaller window companies.
Big box merchants usually grab a slice of money from the manufacturer and split it with purchasers.
The warranty on huge box windows is another plus. Home Depot and Lowe's windows come with a manufacturer's warranty, which may not last more than 30 days but is still a good indicator of quality. You can always contact the manufacturer if you find a window defect.
Lowe's Replacement Windows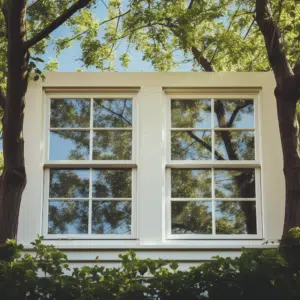 However, Home Depot and Lowes are similar and compete for the same hardware and home improvement market.
In other words, they will price-match and sell similarly. Competition creates price floors on various things, therefore identical popular items are often priced the same. However, this is not true across the product spectrum, especially as the outlets carry different brands.
Investigations into Home Depot and Lowe's price disparities are unhelpful. Business Insider reports that Home Depot appears to target experts and tradespeople. Statistics show that approximately 50% of Home Depot sales were from professional contractors, compared to 25% at Lowe's.
Conclusion
The investment in replacement windows is an exciting one as it can make your house look and feel great. It can also help keep your home feeling better throughout the colder months of the year and cooler when the summer months come. The replacement windows are likely to be with you for decades, so take your time in making the most informed decision possible.
As a customer and a homeowner, the final decision rests with you. You might want to check with both Home Depot and Lowe's before making the final decision. The point here is to make the most out of your hard-earned money, so it's very important that you do your research.
Take a look online as well as the reviews and ratings on windows you're looking for. This way, you'll be able to consider other options before diving and selecting windows. For those looking for replacement windows on a tighter budget, then going to your local Lowe's or Home Depot is a good idea.