Home Reserve, Choosing a sofa is a shocking decision, and finding the ideal sofa for your home can be a great relief, considering the endless options, styles, and colors you have to filter through. The easiest way is to narrow it down to your favorite brand.
Home reserve and Ikea are the best sofa brands that offer a wide range of styles and budgets; hence whatever you want, you will get it with these two popular brands. Let's dive into what they have to offer without wasting much time.
Home Reserve vs Ikea: Differences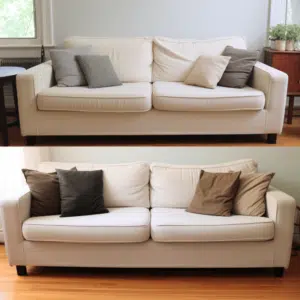 In brief, Home Reserve has more excellent customer support service than Ikea.
The assembling process of Ikea furniture is complex, which leads to improper installation of the seats, unlike Home Reserve, which has a seamless procedure and more so they include instructions in the box with a step-by-step illustration to ensure you get it right.
Ikea is versatile as it offers furniture for all home rooms and other products, including lighting fixtures, rags and other accessories.
About Home Reserve
It is a great brand that offers a fantastic blend of homely and formal tones. Their furniture is super comfy with excellent back support.
Their shipping service is seamless, with all the boxes arriving. You don't have to worry about assembling because it is easy.
The sofa holds s up well and doesn't sag even under constant use
Customer Service
They have a superb customer service team who are very friendly and professional and act quickly to solve your complaint or answer all your queries which is a plus to any company.
Removable Covers
Every piece of Home reserve sofas has removable covers. Both the cushion covers and the base cover are machine washable. However, you can customize the sofa layout to fit your space.
Fabric Swatches
They have 3 various fabric collections with an easy-to-live color range. They are machine washable and stain resistant, perfect if you have small kids and pets.
The brand offers multiple colors in the fabric choices, from a neutral base like beige to bold statement color types like yellows.
They also provide a leather fabric style which comes with color choices as well. You can find the leather upholstery in 6 varying tones and textures.
Their fabric is made from high-quality materials guaranteeing you top-notch durability.
Set-Up
The assembling of the seats is more straightforward than that of Ikea. The box includes the instructions with everything clearly labeled.
They possess a breathless, stunning look in your space, and you can create your layout more significantly.
Also, the seats and the backs don't smooth down nor lose their shape compared to other couches.
The seats come with some extra storage space too.
They have a variety of arm styles to choose from, like rounded, square, and flat options.
Design and Customization
With Home Reserve, you can choose between their various sofa types, each featuring a different design for arm style, legs, cushion fillings, seatback, and overall curves.
The brand's sofa collections contain various armrests, some curving and low while others are straight and high. You all need to choose the one that meets your needs as you process other upholstery fabric and color choices.
Material
The Home Reserve is a 100% USA brand meaning it sources all materials used in the construction of its product from and within America, including its supply chain, manufacturing process and labor.
They make sofa frames from standard wood, and cushions and seats are made from recycled foam, making the brand's production very sustainable.
Shipping
The brand ships within 15 days from the date of order, and delivery takes 2-4 days from the shipment date.
They get to ship all boxes in one go, and they are light, and the pieces fit easily with connectors in place.
Advantages
They have good comfort and support
High durability with low upkeep
What Is Ikea?
Origin
Since its establishment in 1943 in Sweden, it has attracted millions of new customers annually, significantly growing globally and making itself a household name.
The brand offers the most fashionable and exquisite design, which is budget-friendly for ordinary people and gives you transportation services after the purchase, which lessens your costs.
Ikea has become the largest 21st century home furnishing retailer, with the most profound strengths being:
Brand Recognition
The brand has more recognition globally than Home Reserve due to its many years of experience in the industry. They focus on producing quality furniture at an affordable price.
Ikea's home furnishing choices and furniture are undoubtedly cheap, attractive and creative. It has made itself a favorite, especially among beginners (those setting on their own).
However, the brand also offers high-end furniture to capture customers of all income levels and preferences.
Affordability
With Ikea, it is possible to furnish an entire home for a comparatively modest amount, but that doesn't make their pieces substandard.
They also sell lighting, bedding, rugs, and other accessories to compliment the furniture you bought.
Ikea has extensive offers for small spaces featuring entire household rooms at various price tags and quality.
Market Research
With over 400 stores worldwide, it is rare to miss an Ikea store which contains everything you need to glam your home, from kitchen cabinets and lighting to other accessories like brushes for washing dishes.
As a marketing strategy, the brand strives to maintain a similar shopping experience at all its stores.
Much information regarding their products, like colors, prices, dimensions and availability, is readily available at their store. Therefore, it enables you to decide beforehand what you will buy from them.
The display of their products makes it easy to visualize how the item will be helpful to you, and everything at their stores is for sale.
You can write down the information you would want to refer to, such as aisle and shelf numbers, which make it effortless to locate their furniture in the self–serve warehouse.
The brand offers transportation services once you purchase the furniture, or you can go with them straight away; however, check out Ikea's delivery charges.
To find a nearby Ikea store, you can use Ikea store Locator or shop online if you don't get one.
Ikea Cons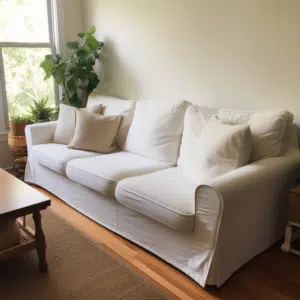 Poor Quality Products
Many people report their furniture breaking down after a short time of setting them up.
Secondly, their complex assembling process leads to missing pieces like screws and nuts.
Because of the numerous stores across the globe, it becomes logistically hard to ship and deliver and challenging to handle complaints efficiently.
In a nutshell, we can say that Ikea is suitable for those who want to acquire attractive furniture at an affordable price yet gives you the chance to explore your preferences more so if you are on a budget fix.
On the other hand, you will not be disappointed with Home Reserve because it has a lot of advantages rather than shortcomings. An eco-friendly production process and churning out products that rank high on comfort and affordability make it more convenient.
The bottom line of everything, however, lies with you. Depending on personal preferences, you are in a position to draw a helpful decision with the information in this piece.