There are various window brands to choose from for your home. International Window Corporation offers many styles, whereas Milgard windows are high-quality and durable. Both brands are trusted by homeowners nationwide, but how do you choose? See how these brands compare.
International Windows vs Milgard: Overview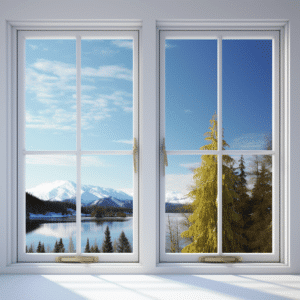 Milgard is a brand that has been around for more than 100 years, and they've become known for its high-quality products. They boast an impressive list of awards and accolades.
International Windows is a relatively new company compared to Milgard, but they're quickly earning a reputation for their excellent products.
Both companies are well respected in the industry and offer similar products.
Both companies offer many different styles of windows and doors that can be customized to meet your needs. This means you can choose from various wood finishes or color options, including white or grey frames with aluminum cladding or white frames with white cladding. You can also choose from several different glass options, such as low-E glass or solar reflective glass (which reduces energy costs by blocking heat). You can also select from different grilles, such as aluminum grilles or steel grilles, to give your new windows a modern feel while also ensuring they'll last for years to come!
International Windows vs Milgard: What's the Difference?
Here are some important differences between International Windows vs Milgard:
Energy Efficiency
Milgard offers a wide variety of energy-efficient replacement windows and patio doors. The company uses a triple-pane glass that has an R-value of 5.2, which means it will keep your home warmer during the winter and cooler during the summer.
The Energy Star certification is a standard for energy efficiency in residential and commercial buildings. Both companies offer an ENERGY STAR certified window. The Energy Star certification ensures that the window meets strict energy efficiency and performance requirements, which means that you can save on your energy bills while keeping your home or office comfortable.
Milgard's LowE coating blocks 98% of heat and UV rays from entering your home during sunny days while also allowing heat out during cold nights. This helps keep your heating and cooling bills down by preventing heat from escaping through your windows and letting sunlight in during the day without overheating your home. International offers similar coating options for its products as well.

Style Options
The difference between these brands is even bigger when it comes to style. Milgard offers an array of options from traditional double-hung to contemporary skylights that will fit into any home's design scheme. International has fewer options, but they are still plenty stylish with their classic look reminiscent of Victorian-era homes.
Both International Windows and Milgard offer styles ranging from simple to very modern designs. Their standard offerings include single-hung, double-hung, and casement styles that can be ordered in either vinyl, wood, or aluminum-clad versions (or both!). Both companies also offer special designs such as bay windows, picture windows, and other custom features.
Each type is designed for specific applications, so be sure to choose the right style for your home. Single-hung windows are ideal for rooms with limited space because they don't protrude from the wall like double-hungs do. Double-hungs are ideal for larger rooms because they open vertically and allow more sunlight in through both sides at once. Casement windows are great for large openings because they open outward from both sides and can be operated with a single hand on either side of the window frame.
Hardware Options
International and Milgard offer a wide range of hardware options for their windows. Both brands offer choices in glass, screen systems, and other hardware components.
International Windows offers a wide range of glass colors and textures. You can choose from clear or tinted glass and many different colors. The company also offers a variety of screen options, including aluminum or vinyl frames with screens made from either aluminum or vinyl.
Milgard offers a similar range of colors and textures for its windows. Its standard screens are made from aluminum, but you can upgrade to wood or fiberglass if needed. The company also has many different glass options available, including some that are more energy-efficient than clear glass (for example, low-E glass)
Installation
Installation is offered by both. International Windows and Milgard use certified installers to install windows professionally.
High-end Milgard Windows feature high-quality components and a patented technology that makes installation easy for anyone. Its products come with a Lifetime Limited Warranty to protect your investment.
Milgard provides DIY, however most homeowners use a professional to install their windows. The labor can be expensive, but the savings on heating and cooling over time make it worthwhile.
Warranty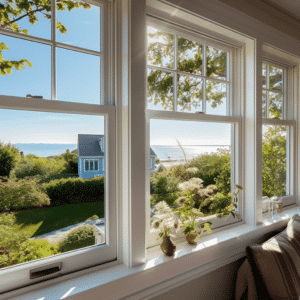 One of the most important things to consider when you're buying replacement windows is the warranty. A good warranty will ensure that your new windows will last and that they'll be replaced if they do break.
The best part about Milgard windows is that they come with a lifetime limited warranty. This means that if any parts fail during the life of your home, the company will replace them at no cost to you!
Like most other major window makers these days, International Windows offers limited lifetime warranties on its products. This means that if anything goes wrong with your windows over their lifetime, the manufacturer will repair or replace them free of charge (within certain limits). You'll also receive free maintenance inspections during your warranty period to ensure everything is still working properly.
Cost
The cost of your new windows will vary depending on the size, style, and quality of the window. On average, however, Milgard windows cost more than International Windows.
If you want to ensure that your windows will last for decades and not cause any problems down the road, it pays to invest in quality products from reputable brands.
Which Brand is Better?
Both brands offer high-quality products at affordable prices. However, Milgard has the edge over International when it comes to customer satisfaction. In fact, Milgard has been ranked as one of the top 10 home improvement companies in America for several years in a row!