Weather Shield and Pella Windows want to improve the general outlook and ventilation of your home, the most significant and established window manufacturing firms give excellent services that may be beneficial. The Weather and Pella window companies are among the most outstanding window dealers.
It is unquestionably true that choosing a window from either of these options will result in a respectable product that will enhance the appearance of one's home.
Weather Shield windows provide customers with additional products such as the series of double-hung windows distinguished by their creative design, which provides excellent comfort in every technologically advanced feature.
These windows, which have two functioning sashes, may be raised from the bottom upwards and then lowered from the top to maximize air intake and guarantee that the window tilts while being washed.
In addition to the superb materials that embody the weather shield's commitment to high quality, the distinctive weather windows series is distinguished by its design. Its designs are edge-cutting, and it operates at a high-efficiency level.
Weather Shield is dedicated to producing high-quality windows most efficiently. The way Weather Shield does this is by prioritizing the demands of its consumers. This attitude continues to be the heart and soul of all that weather window does in its many capacities.
Reasons to Favor Weather Shield Windows over Pella Windows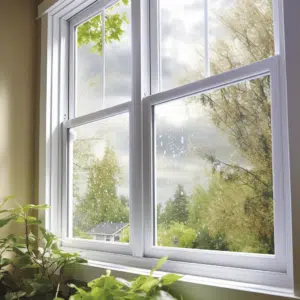 Customers have a plethora of window options from different manufacturers to pick from in the business, making it tough to identify one firm from another. The following characteristics distinguish Weather Shield Company from the other:
It is necessary to plan for continuous improvement.

Improved products and services continuously.

The presence of a research and development center that is committed.

You'll get the most fantastic guarantee possible, covering your items for 20 years against faulty materials and 30 years against wood rot.

Dedication to exceptional craftsmanship and the production of high-quality items.

There is a great deal of design versatility when designing using Weather Shield because there are many alternatives.

You may choose from a wide range of wood finishes, interior designs, and exterior colors. They also have among the greatest glass expanses in the business, which allows for stunning vistas to be framed by the building's architecture.

The weather shield company creates items with excellent strength and a refined appearance because of the high level of innovativeness and sophisticated designs.

In general, the gorgeous designs have made the buyers happy.

With the adoption of technology for their growth, Weather Shield has developed to become a respected national brand.
Pella windows
They are intended to give practical answers to real-world situations. Wood windows are both attractive and durable, combined with tremendous flexibility, unbeatable performance, and targeted innovations such as integrated shades and blinds and shades that allow for the supply of solutions for each room.
Pella's lifestyle series combines attractive and extremely durable wood with stylistic freedom, superior performance options, and intentional advances to create a beautiful and durable wood product. Since 1925, Pella has created, designed, and manufactured the high-quality, long-lasting goods that customers expect.
Weather Shield windows vs. Pella windows
Below are comparisons between Weather Shield windows and Pella Windows. Windows are being analyzed to provide customers with a simple technique of determining which specific brand of window they should consider when acquiring new windows.
Table 1: Comparison between Weather Shield and Pella windows
| | | |
| --- | --- | --- |
| Specifications | Weather Shield windows | Pella windows |
| Price | Around $300 to $750. | Around $350 to $600. |
| Styles | Double hung, slider, casement, awning, special-shape windows, and bi-fold. | Awning, single hung, casement, double hung, bow, Sliding, custom windows and bay. |
| Material | Vinyl, Wood, and Aluminum. | vinyl, wood and fiberglass |
| Warranty terms | Offers a limited 30-year warranty | 2 years skilled labor coverage and a total of 10 years upon transfer |
| Durability | Highly durable | Less durable than Weather Shield windows |
| Design | Good quality design | The best quality design |
Weather Shield Window's Unique Characteristics
There are six basic types of windows offered by the Weather Shield window firm, which include casement, double-hung, sliders, awnings, unique form windows, and bi-folds.
Materials Used To Construct The Framework.
There are three different frame materials for Weather Shield window types: vinyl, aluminum, and wood. Vinyl, aluminum, and wood are the three most common frame materials.
The Warranty Agreement's Terms and Conditions
These windows are distinct in that they give more extended warranty coverage than any other form of window, making them one of a kind in the industry. For their whole product line, they provide a 30-year warranty.
Features That Distinguish Pella Windows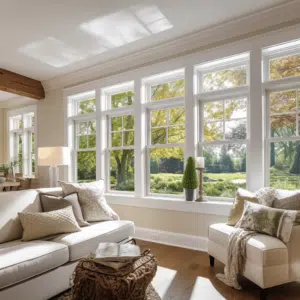 Retailers such as Lowe's and Pella and independent Pella window dealers carry these products.
Dimensions and Design of the Windows
Window styles offered by Pella Window Company include awnings, double-hung casement windows, sliding windows, single hung window types, custom window styles, bow and bay windows, and bow and bay casement windows.
Materials Used To Construct The Framework.
Vinyl, wood, and fiberglass window frame materials are available for Pella windows, distinguishing them from the Weather Shield. Vinyl, wood, and fiberglass are the only materials available for Pella windows. It is also possible to purchase a replacement and new Pella windows for building projects.
The Warranty Agreement's Terms and Conditions
Compared to other types of windows, the warranty conditions for Pella Windows are considerably different. Most of their windows products are covered by a lifetime guarantee that includes two years of expert labor coverage for the original purchaser. Transfer of ownership results in a ten-year warranty.
The story's bottom line is that these two types of windows have excellent and desirable characteristics distinct from each window type, and the purchasing power will determine the type of window to buy.