Jeld-Wen and Pella Windows, without a question, have the ability to enhance the beauty of a building. When you choose a set of conventional and stylish windows, you may create a lovely and welcoming atmosphere. Low-quality windows, on the other hand, might cause your property to have a bad image.
Making the right window choice may improve the overall appeal of a house or apartment. As a result, determining the best and most appropriate window for one's home is a matter of trial and error while establishing one's home's view. The market for window manufacturers is extensive, and they provide a wide variety of window brands. They also have a large number of employees. In terms of cost, design, and material, each brand is distinct from the others in its own way.
As a result, there are frequent discrepancies between the numerous options available to you. In order to assist you in making a more informed selection, let's take a look at Pella and Jeld-Wen windows, two of the most popular window manufacturers.
Pella Windows Vs. Jeld-Wen windows: Key Differences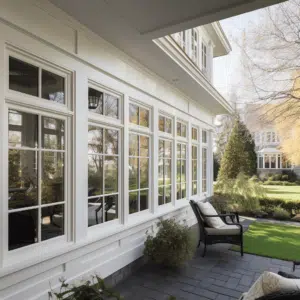 | | | |
| --- | --- | --- |
| Specification | Jeld-Wen Windows | Pella windows |
| Material | Laminated Engineered Softwood | Extruded Aluminum Exterior |
| Quality | Better than average | Excellent |
| Product Variation | Vast Color Variation | Vast Designs and type Variation |
| Durability | Average durability | Super Durable |
| Service | Good | Better |
| Cost | Inexpensive | Expensive |
| Availability | Medium | High |
Building Material
When it comes to building, materials are crucial, and they play a critical role in creating a beautiful home, particularly when it comes to window construction. Several variables impact the materials used in a home, including affordability, durability, cost, and service, all of which are sometimes influenced directly or indirectly by the materials used in the housing. As a result, the greater the quality of the raw materials, the longer the product's lifespan.
Jeld-Wen windows are constructed of laminated engineered softwood for the frame and body. When used correctly, this material efficiently protects windows from moisture, guaranteeing that they do not deteriorate and are not harmed by rain or insects.
On the other hand, Pella windows are constructed of extruded aluminum and, in some cases, wood.
Design and Quality
In addition to offering a gorgeous window design, Jeld-Wen also provides high-quality materials at a reasonable price. Their windows are unique and sassy, made from great wood materials like vinyl, clad, and sideline, which are utilized to create their windows. Also notable are their glossy look and required moisture resistance and insect repellency characteristics.
In addition to offering a variety of colors, Pella windows are well-known for being far more robust, tougher, and lasting significantly longer than most wooden windows. They are impact and sound resistant because of the presence of high-end glass in their construction.
Variations in the Products
Pella windows offer more product varieties than Jeld-Wen windows since they have three wood window series, one fiberglass series, and four vinyl series windows to choose from, whereas Jeld-Wen windows only have one.
Jeld-Wen manufactures a wide range of window designs but only a limited variety of window types, with the majority of the windows being made of wood.
Window Durability
Both products have great strength, suitable for their long-term performance without breakage. Pella is stronger because of its high-dense glass, aluminum, and vinyl materials.
Jeld-Wen windows are also pretty durable, look glorious and last longer because of their wooden parts.
Service 
Jeld-Wen windows have warranty services that their customers highly appreciate, but it involves a very lengthy process. They do not have many service areas.
Similarly, Pella windows also provide excellent warranty and inquiry services. Importantly, they have opened many service areas to offer customer support and assistance.
Variation in Cost
Jeld-Wen windows cost around $175 for Vinyl Builders V-2500, and the medium Vinyl product's price is $220 to $850, but wooden windows are a bit costly; a high-quality window costs around $2,300.
Similarly, the prices for Pella windows are also affordable, starting from $110 to $250 for Vinyl windows, but the average price is above $300. Pella wooden windows cost around $1000 and about $310 to $400 for the 350 vinyl series. 
Availability 
Pella windows have a higher availability rate than Jeld-Wen, but Jeld-Wen windows were the first to enter the market.
On the other hand, Pella windows were introduced later, but they have greatly expanded to most leading countries, especially in the United States.
Pella Windows Vs. Jeld-Wen windows: Which is more elegant?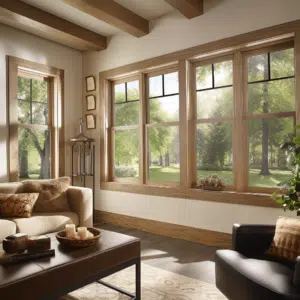 Jeld-Wen windows are more attractive than Pella windows because the Jeld-Wen company works a lot on design and colors. Pella windows are also not left behind, and they have fantastic signature options.
Both Pella and Jelda-Wen window companies have an enormous collection of products that vary in color, type, and size. These variations offer many options for customers to choose from. This is important because customers' preferences always differ from one person to another.
Most importantly, the primary determinant factor is the purchasing cost of the windows due to variation in customers' purchasing power. The price of a product is always directly proportional to its quality. So, if the priority of a potential customer is a high-quality product, the price might be a bit high, but Jeld-Wen windows have high-quality windows at affordable prices.
Aluminum Pella windows look great because of their high longevity. Depending on the budget, this can be a good choice for a customer looking for windows in the market. Moreover, Pella windows offer good warranty options and customer support services compared to Jeld-Wen.
Final Words
This article has provided insightful information about Jeld-Wen and Pella windows. These windows have excellent and desirable characteristics distinct from each window type. Still, they may have close relationships in terms of product variation, availability, durability, and cost, but both companies offer high-quality products.